GALVA, Iowa | For 32 years, Brad Yearous has mowed the large yard surrounding his home on the corner of Ida County roads M-25 and D-15.
Yearous has more company this year as he mows. He and wife, Julie, have more company, period. That comes with living along the U.S. Highway 20 detour.
It used to be that an estimated 300 vehicles would stop at the intersection outside the Yearous home each day in Galva, population 434. This year? It's anywhere from 3,200 to 3,800 per day, thanks to a detour that shuttles motorists north off Highway 20 into Galva as workers expand the highway from two to four lanes. The construction is part of a $286 million effort to widen Iowa's remaining 40 miles of 2-lane Highway 20 between Moville and Early, an effort some six decades in the making.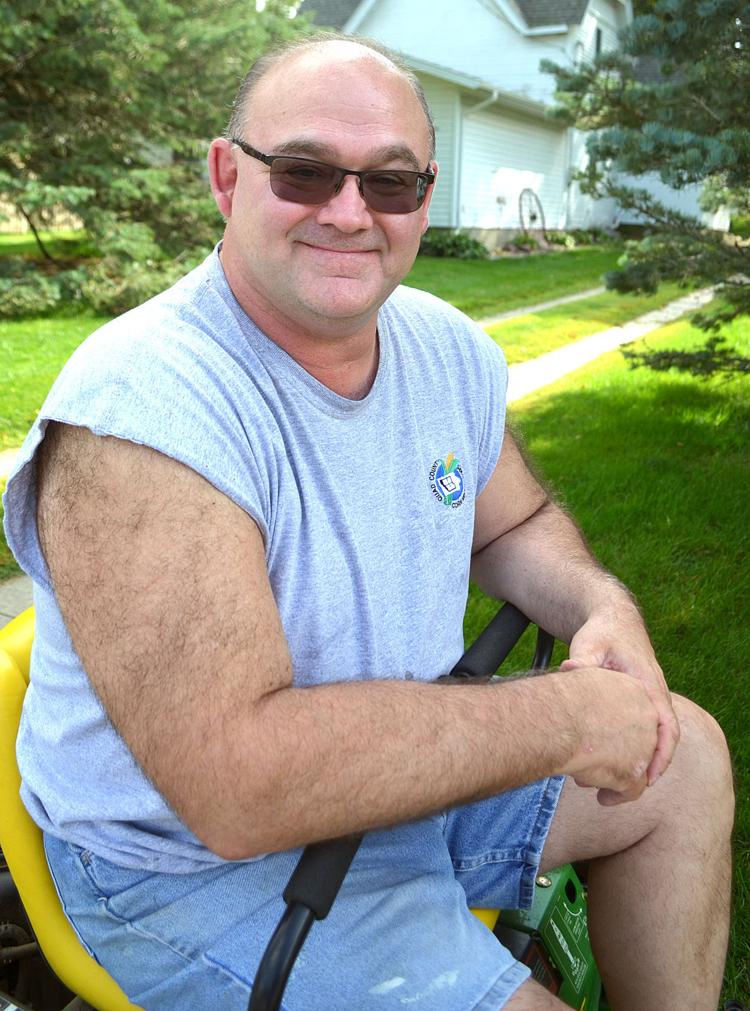 A price of progress, this inconvenience? Yes, according to Brad Yearous. It's a price he's willing to pay for the safety, speed and ease of travel he'll enjoy when the four-lane Highway 20 opens as early as October 2018.
I've stopped at the Yearous intersection dozens of times in the past year while making my way to central or eastern Iowa. I've often found myself wedged between semis.
"Truck traffic, that's what has surprised me most," Yearous said during a break in mowing late last week. "I can't get over the number of trucks on this road."
Yearous knew the detour was coming back in the spring of 2016 as work on Highway 20 south of Galva ramped up, work that coincided with the widening of Ida County Road D-15 and efforts to bolster the intersection near his home. He didn't have a grasp of the amount of traffic, however. "It sank in when I read a Journal article about the volume of traffic expected to move along the detour," he said.
He paused during our interview a few times as semis pulled up to the stop sign mere feet from the northwest tip of his lawn. Engines roared as they turned east to continue their trek.
"Julie and I used to sit out here in the evenings in the summer, but with the traffic this year it just wasn't worth it," he said, citing the noise.
Brad and Julie Yearous bought this home in 1985, arriving at its purchase after attending a double-header of house auctions.
"Rex and Betty Brandt lived here and Rex was standing next to me at the auction of the Guy Mantz house in Galva," Yearous recalled. "It was one of two house auctions in town that day."
Yearous bid on the first home, Lloyd Lamb's house, but didn't buy it. He then went to the Guy and Vera Mantz auction and watched as the bidding began about where he hoped it would end.
"Rex was bidding and he knew I had bid at the earlier auction," Yearous said. "So, during a break in the Mantz auction, he asked me if I wanted his house. I told him we could talk about it."
Brad and Julie came to look at the home and quickly arrived at a price with Rex and Betty, as the Brandts readied for their move to the Mantz home, one they had just purchased.
Brad and Julie raised their four children in this home on the corner lot at Galva's southern edge. "It has treated us very well," Brad said. "We made it our home."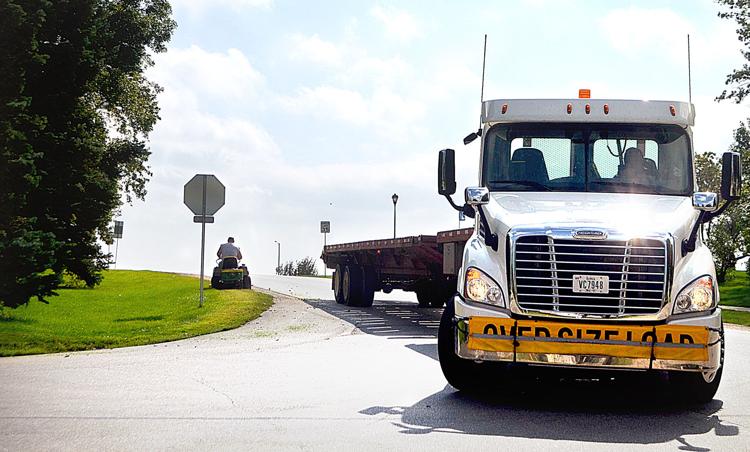 To have trucks roaring past at all hours of the day presents a nuisance, albeit a short-term irritant. Brad, who works for Quad County Corn Processors, laughed a bit, recalling how he's had to wait to pull out of his driveway some mornings around 5 a.m.
"A traffic jam for me used to be a tractor and two trucks," Yearous said. "Now, it's multiple trucks. I had no idea how much truck traffic there is out here."
When I asked if there have been any oddities surrounding the detour, Brad told of a young man whose truck broke down along the detour this spring. The man walked to the Yearous house, seeking assistance.
"My brother-in-law, Larry Johnson (of Galva), offered his pickup to the kid to take back to Ames," Yearous said. "We recommended he get his truck fixed at Warren's Service on (Sac County Road) M-27 near Schaller."
The guys at Warren's fixed his truck and the motorist from Ames returned to Galva the following week, filling Johnson's truck with gas before handing it back to him.
The morale of the story: If you have to get rerouted off Highway 20 before breaking down, it's best to do so here, where the sign welcomes drivers -- thousands of them each day -- to "Galva: The Friendly Town."