SHELDON, Iowa | When most people peruse an old encyclopedia, they see nothing but blocks of text.
When artist Holly DeGrote reaches for the same encyclopedia, she sees unique illustrations or quirky diagrams --  imagery that will serve as inspiration for her one-of-a-kind pieces.
"Today, graphic designers have computers to help with their illustrations," DeGrote explained. "Thirty years ago, artists had to be more creative and hands-on when conveying information in a visual way."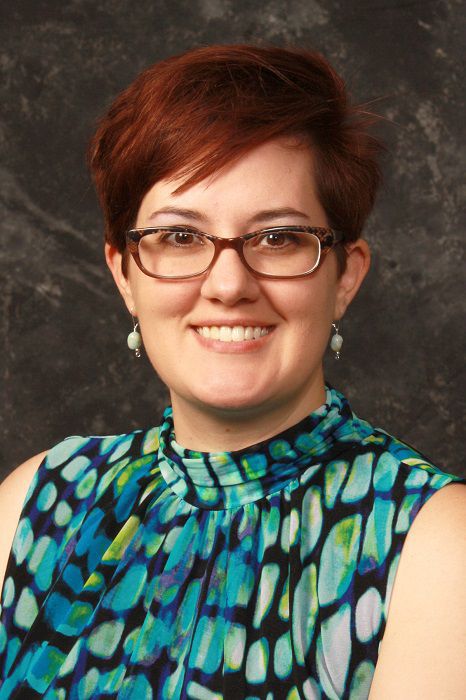 "I want my art to convey a message to an audience," she added. "I want the piece to connect with them."
An instructor and library coordinator at Northwest Iowa Community College, DeGrote has paintings on display at the State Law Library in the Iowa State Capitol in Des Moines.
Presented by the Iowa Arts Council as a part of its "Art at the Library" series, her work will remainon display until the end of the year.
DeGrote always wanted to be an artist but knew working in a library would provide a steadier income.
"I was passionate about painting but I discovered I also had a passion for books," she said.
Specifically, DeGrote was drawn to books readers sought out for arcane research.
"I was intrigued when patrons would check out really specific guides that contained information on rather obscure hobbies or interests," she remembered.  "I'd wonder who would be interested in a book like that or who'd want to create it?"
It turned out that these types of books intrigued DeGrote.
"Some people collect stories," she noted. "I collect images."
DeGrote often finds vintage books at thrift stores, garage sales and consignment shops.
"My prized possession is a complete set of encyclopedias from 1974," she said. "The images are outstanding."
Such images often find their way into DeGrote's pieces in a style that wavers between figurative and abstract art. Often centered on flat backgrounds, her subjects can be a textbook illustration morphing into something else.
For instance, a piece titled "Slice" was inspired by a circular saw as well as an illustration discovered in an old science book. An ancient Greek amphitheater was the influence behind the colorful "Sound Stage II."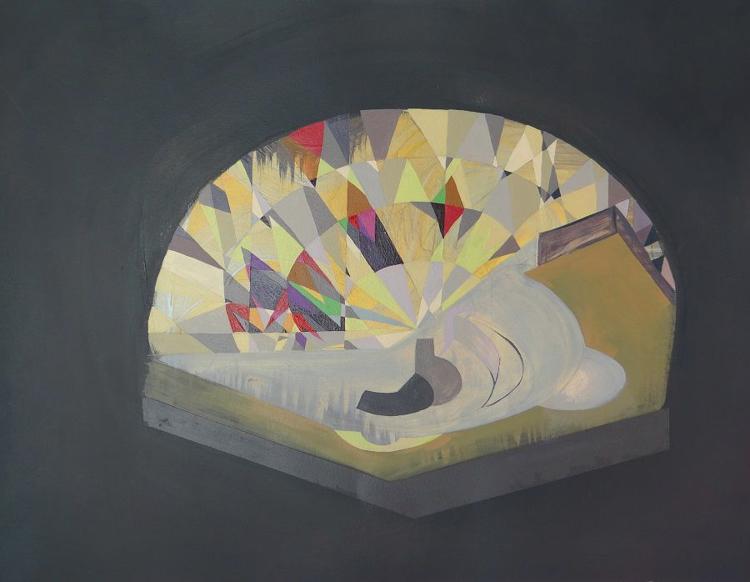 "I like it when the audience can't exactly pinpoint what they're seeing in my pieces," DeGrote said. "Art should start a conversation."
This is why she likes having her work displayed in a law library.
"There certainly is an educational aspect and it will always raise questions," DeGrote said. "Can art make you see something in a different way? I hope so."