VERMILLION, S.D. | Fritz Miller was 6 years old when a plane co-piloted by his uncle, U.S. Army WO1 William Don Potter, crashed in Vietnam, killing Potter and four other soldiers.
A 24-year-old Manchester, Iowa, native who always wanted to fly, Potter -- who served with C Troop, First Squadron, Ninth Cavalry Regiment in the First Air Cavalry Division -- had only been in Vietnam for 20 days when he died in the Binh Long Province on March 27, 1969.
Miller remembered his "Uncle Bill" as a man who loved life, basketball and his prized 1966 Mustang Shelby GT350. More importantly, Potter made it a point to spend plenty of time with his impressionable nephew.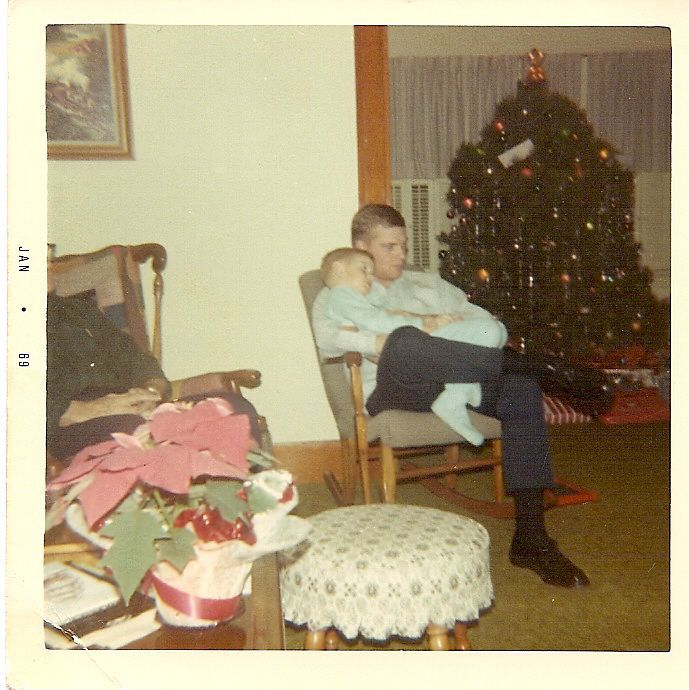 "I still think about him virtually every day," Miller, now marketing director for South Dakota Public Broadcasting, explained. "I miss him terribly."
Remembering those who sacrificed their lives
Miller is one of the people selected to read the names of the 58,318 service members who served and sacrificed their lives in the Vietnam War.
Since its 1982 dedication, Washington, D.C.'s Vietnam Veterans Memorial has been the site for annual Reading of the Names ceremonies.
Nearly 2,000 people will be reading approximately 30 names apiece from the list of service people who were killed in action or remain missing.
This year's Reading of the Names  -- which takes place at the Vietnam Veterans Memorial Monument Wall -- began with an opening ceremony on Tuesday. With names read continuously from 5 a.m to midnight, Eastern Standard Time (EST), the four-day event concludes on Friday.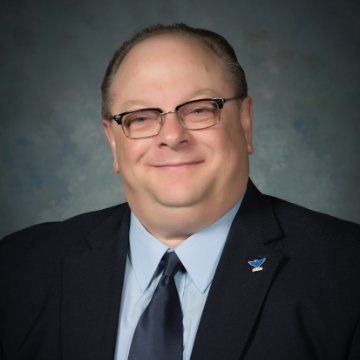 "My assigned time to read will take place at 11:08 p.m. EST, or 10:08 our time, Thursday night," Miller said. "I guess that's a better time slot than 5 in the morning."
In addition to reading Potter's name, he'll also be reading the names of U.S. Army WO1 Bard Elton Davenport (the pilot of the plane that killed Potter) and Sgt. Allan G. Harper (a door gunner).
The other men killed in the crash were SP5 John Bussey Waller (the plane's crew chief) and First Lt. William Brent Bell, with the 75th Infantry.  
A time to heal

Miller wanted to volunteer his service as a reader because this is the 35th anniversary of the Vietnam Wall.
"It's very important to never forget those who gave their lives for our country," he said. "The Wall, in many ways, began a process of national healing."
Miller said his family's healing came years later.
"There was a formal photograph of my uncle in his Army uniform that was always on the wall at my grandmother's house," he said. "Ironically, the framed photo came in the mail the same day we found out Uncle Bill had died."
Over time, Miller slept in the same bedroom as his uncle. He even went into the same industry that had employed Potter prior to his military service.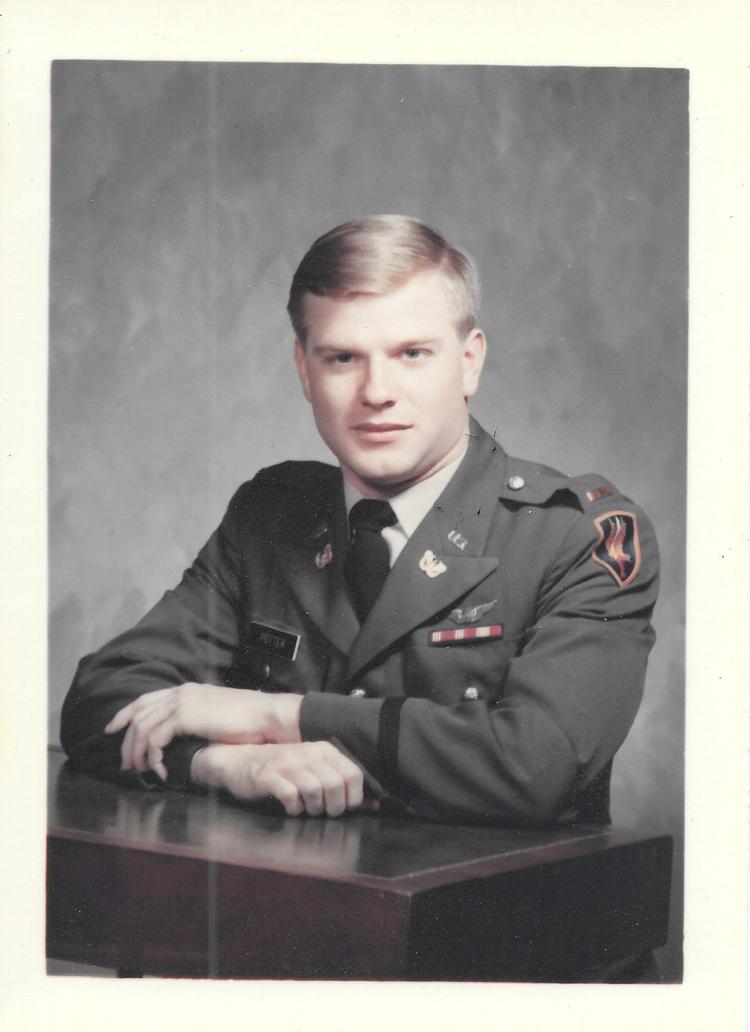 "Before my uncle enlisted in the U.S. Army, he was a TV director at KWWL (an NBC affiliate in Waterloo, Iowa)," Miller, the longtime programming director and station manager at Sioux City's KMEG-TV, explained. "I'm sure my uncle's involvement in television played a role in me choosing it as a career."
Miller said it was after his grandmother was diagnosed with the early stages of macular degeneration -- an incurable eye disease --  that the family decided to put together scrapbooks.
This spurred a renewed interest in his uncle's life, Miller said. 
Reaching out for answers

Using the Internet, he began piecing together a timeline of Potter's life, from the time that he went to flight school to the events leading up to his untimely death.
"I became acquainted with an organization called the Family Contacts Committee of the Vietnam Helicopter Flight Crew Network," Miller said. "They pointed me in the right direction."
Even though Potter spent less than three weeks in Vietnam, he had already made friends. Plus other people remembered him from flight school.
"I always wondered what my uncle's life was like right before he died," Miller said. "Was he sad or was he scared? According to the people who served with my uncle, he was the same gregarious, positive guy that I remember."
Through his research, Miller was also able to connect with family members of his uncle's flight crew.
"They wanted answers just as much as I did," he recalled. "When you lose a family member in war, you're part of a club you never wanted to be a part of. Still, you feel connected to others who've experienced what you've gone through."
Coming to terms with the past

Due to a desire to recognize his uncle's and the service of other Vietnam War veterans, Miller was among the people who volunteered time when a traveling replica of the Vietnam Memorial Wall came to Chamberlain, South Dakota, earlier this year.
When he discovered that participants were needed for the 35th Reading of the Names ceremony, he jumped at the opportunity. 
"I'm doing this for my Uncle Bill," Miller said. "The world missed out on a wonderful man when he died. This is my way of showing that William D. Potter will always be remembered."