VERMILLION, S.D. | David Lane wanted to study political violence and criminal behavior.
When he started graduate school, he planned to explore topics related to deviance, but along the way was steered into studying tattoos and he became an expert in the culture and social aspects of the tattoo business.
"I'm a sociologist who went to grad school to study crime and violence," said the University of South Dakota assistant sociology professor. "Somehow I've become one of the movers and shakers in this area."
His research led to the creation of Marks of Civilization: A Cultural Examination of Tattooing, an honors class he offers to USD students every other year. It's likely the only one of its kind taught on a U.S. college campus and allows students to examine the culture of the people who do the tattooing, how they learn their craft and abide by a loose-knit set of unwritten rules of professional self-regulation.
It may strike some as an odd field of study, and Lane understands their puzzlement. He had a similar reaction when two of his University of Delaware professors suggested he study tattoos.
Lane decided to give it a try, but after a few weeks of reading what research was available, he discovered that nearly everyone who had studied tattoos wrote about interpreting the final product, figuring out what a person's tattoos mean and say about him or her.
After spending hours in tattoo parlors talking to tattoo artists and having some of his own tattoos done, Lane realized there was a much more interesting aspect to the culture that researchers were missing. Artists would visit each other's shops, sharing tips and techniques with one another. Nearly all of what they know is passed through human relationships, not textbooks.
"This is something they're all learning though an honor-based system and word of mouth," said Lane, whose own arms are covered with tattoos.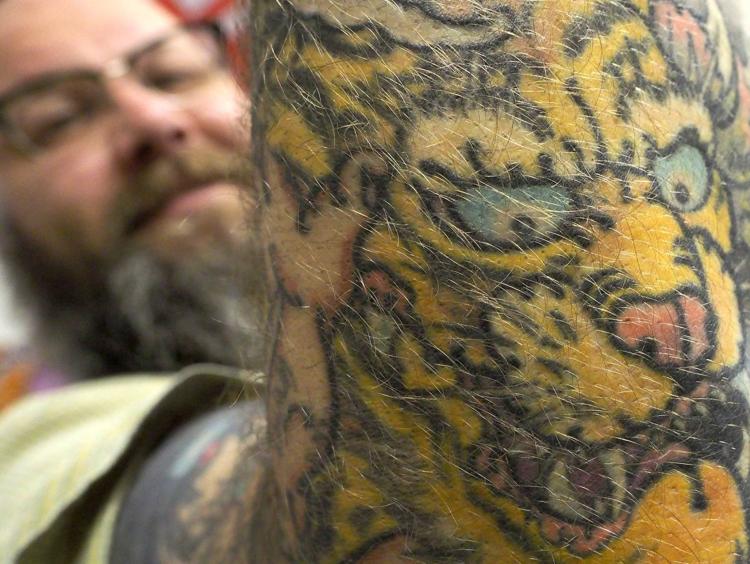 He would rather learn about who makes the tools, the pigments used in tattooing and how one gets a license rather than try to figure out what tattoos mean.
"Everybody was talking about what tattoos mean and I valued it differently," the Baltimore native said. "Once I got to seriously studying this, I realized I can do something with this. I try to present tattooing as a cultural activity."
He initially thought he'd write a book about the subject, but when he came to USD five years ago, his research followed him and he developed the tattoo class so that curious students could learn more about what went into those images that many of them were having tattooed on their bodies.
When first offered two years ago, the class filled up with the maximum 15 students. This semester, he has 14 students, many of them sociology majors, but also some art students and a history major. They interview Sioux City tattoo artists and observe them, learning about the culture of those who come into the shops and how the artists serve them.
Throughout the class, they discuss the negative stigma of tattoos. Lane laughs, acknowledging that to some people, his study of tattoos is actually a study in criminal behavior, given the long association between tattoos and crime.
But he's quick to point out that in the late 1800s, tattoos were a big fad among the culturally elite in the United States and United Kingdom, and it's hard to find any culture throughout history that didn't practice tattooing or some form of body mutilation.
The class leads to insightful discussions and findings, said Lane, who's finishing up that book about tattoo workers and their culture.
Once finished, he plans to focus on other interests in his research and continue to teach other classes in collective behavior and social movements, social problems, crime and pop culture and deviance.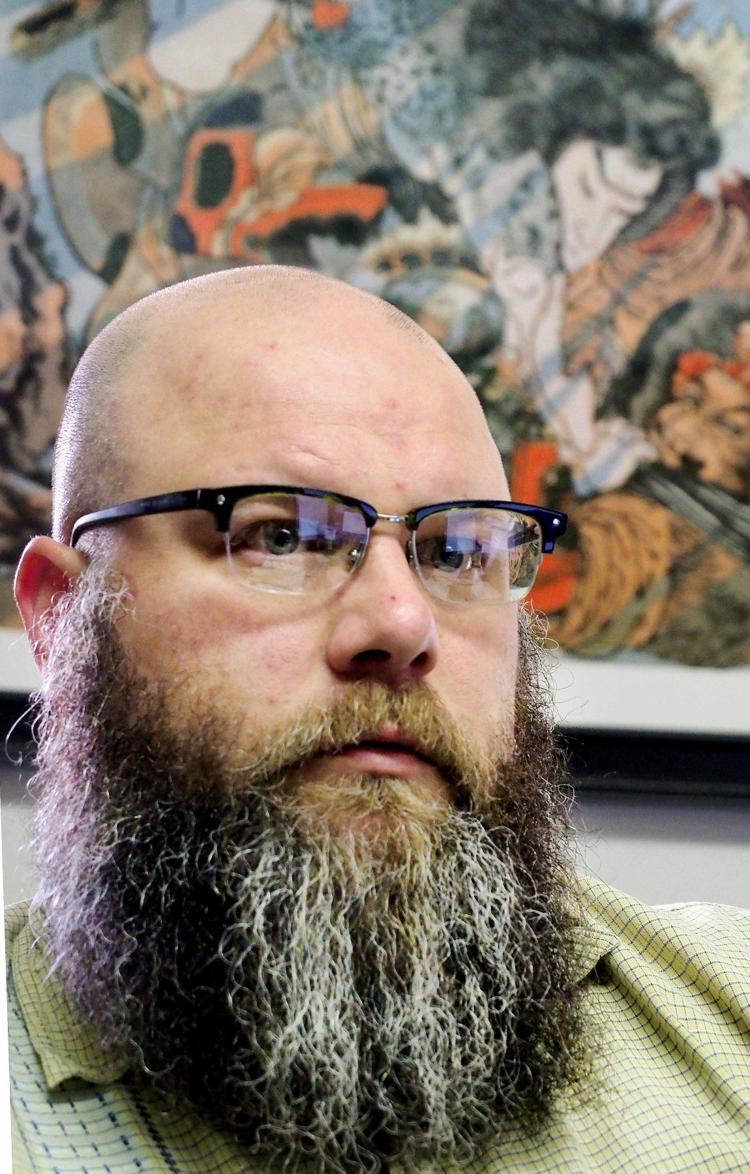 "I do think it's time for me to grow and branch out as a scholar," said Lane, who has been studying social problems recently.
But he'll never leave tattooing behind because it's fascinating to him, and he's grown to love the culture.
"I'm lucky," he said. "I get to study what I love, and I've made a career out of it so far."
You could say he's left his mark, one that might be as permanent in his field of study as the ink under his skin.