SIOUX CITY -- Woodbury County secured admission Tuesday to the Rolling Hills regional mental health group as two additional smaller counties voted to accept Iowa's fifth largest county.
At a news conference, Woodbury County officials celebrated news that board of supervisors in Sac and Calhoun counties had voted to accept Woodbury as a Rolling Hills Community Service Region member starting on July 1, 2019. Five of the seven member counties have now ratified a deal the Rolling Hills' governing board earlier negotiated with Woodbury County.
The Woodbury County Board of Supervisors are scheduled to finalize the agreement at its May 15 meeting.
"We are looking forward to getting over there," Woodbury County Board Chairman Rocky De Witt said.
Woodbury applied for membership in Rolling Hills after voting last year to leave the three-county Sioux Rivers Mental Health and Disability Services group. Woodbury leaders cited dissatisfaction with how Sioux Rivers was managed and disputes with the other two counties, Plymouth and Sioux.
Because Woodbury must wait one budget year to formally join Rolling Hills, county leaders had hoped to create its own temporary network to deliver mental health services to the low-income and disabled. But Iowa Department of Human Resources Director Jerry Foxhoven denied the request, citing state law that forbids mental health groups with two or fewer members.
But Taylor acknowledged Tuesday, "There is a distinct possibility we will have to go back to Sioux Rivers for one year."
If the county is forced to remain in Sioux Rivers for the gap year, Taylor said it's imperative that Sioux Rivers board members, comprised of two county supervisors from each of the three counties, work out an improved sharing agreement.
Sioux Rivers was formed in 2014 after the state switched from a county-by-county to a regional mental health delivery system.
Taylor has been a point person in the quest to leave Sioux Rivers. At various points, he has said Sioux Rivers has not been professionally run, and he also spoke against regional funding to a program for at-risk students in the Sioux City School District. He objected to the Sanford Center in Sioux City using clinicians without state certification for services to the students.
"Moving east" to the Rolling Hills region will make for a better arrangement for the county, Taylor said, given a more professional relationship with Rolling Hills counties than has happened with Sioux Rivers.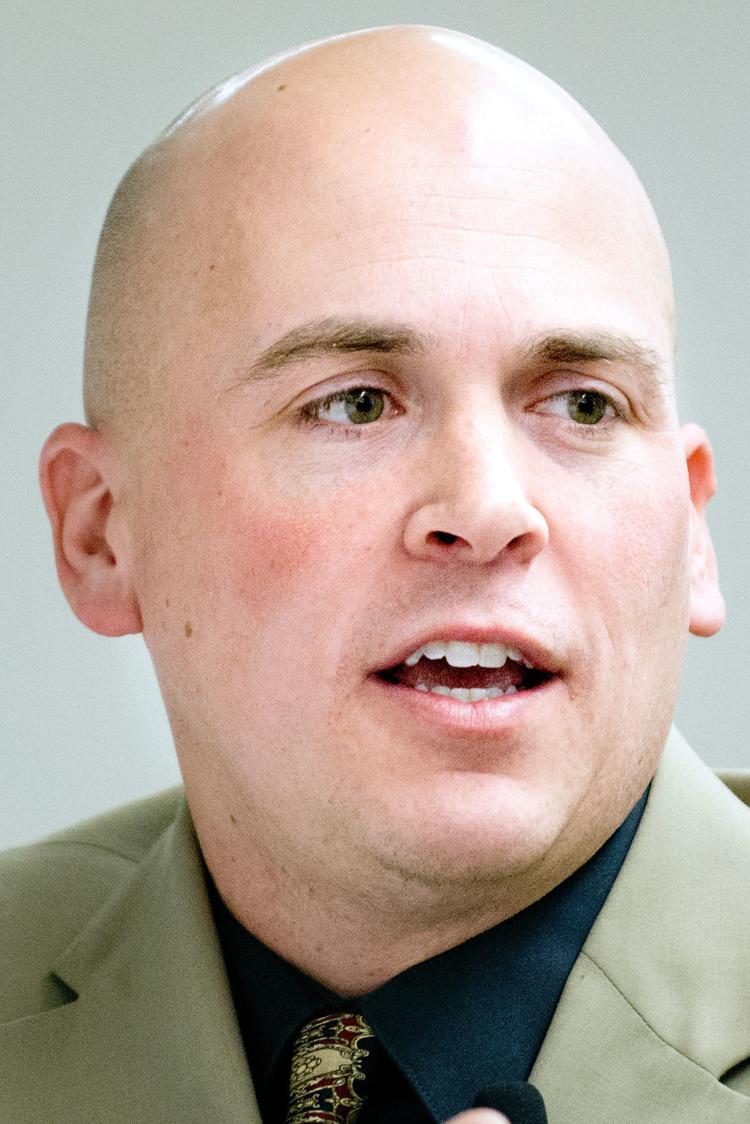 At Tuesday's news conference, Taylor and Rolling Hills CEO Dawn Mentzer said the region will deliver quality services to the citizens of Woodbury County.  
"Our board will do everything possible to ensure our services will stay intact," Zenor said.
Taylor and Mentzer, of Buena Vista County, said the process of working through details to add Woodbury to the region has been lengthy, dating to the first talks in September.
"It took some time," Taylor said, adding that the Rolling Hills board members took the time to properly vet Woodbury County's potential inclusion.
The Rolling Hills governance board on March 7 voted to accept Woodbury as its eighth county, but delayed the entry date to the start of the 2018-19 fiscal year.
In addition to Sac and Calhoun, boards of supervisors in Buena Vista, Cherokee and Ida counties have voted to accept Woodbury as a member. The Crawford County supervisors opposed Woodbury's entry. Carroll County supervisors will vote later this year.