SOUTH SIOUX CITY | South Sioux City leaders expect a proposed five-megawatt natural gas generation plant to be up and running as early as the end of 2018.
If the project advances, it would be the latest of several recent moves by the city to continue to diversify its energy portfolio and to keep residential and industrial electrical rates low. 
The South Sioux City Council will vote Monday on two items related to the project: an agreement for soil testing at a proposed site in the city's Roth Industrial Park and an advertisement for bids on the proposed $5 million natural gas plant.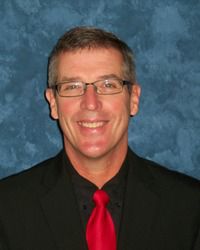 "This is just another area we're looking at to diversify our portfolio," Mayor Rod Koch said Friday. "We're trying to keep our electric rates down, and we're looking at ways to cut costs for our citizens and our industries."
The city plans to place the single-story, 50-by-80-foot structure in the Roth Industrial Park north of Beef Products Inc. Once completed, the facility would use natural gas purchased from the MidAmerican Energy or Northern Natural Gas pipelines to generate electricity, City Administrator Lance Hedquist said.
The facility will include up to three generators and give the city the option to expand it in the future by 2 1/2-megawatt increments. 
"That's really primarily dependent on our industrial growth," Hedquist said. 
The facility would not have any connection with Big Ox Energy, a natural gas-producing renewable energy facility also located in the Roth park, Hedquist said.
The soil testing on Monday's agenda will ensure the proposed site has proper weight-bearing soil. The city is working with JEO Consulting Group Inc. to plan the plant. 
In recent years, South Sioux City's municipal electric utility has taken several steps to diversify its portfolio, adopt more renewable forms of energy and lessen its dependence on the Nebraska Public Power District, or NPPD, the state's largest electrical utility.
With the addition of clean-burning natural gas, counting the city's current and proposed energy sources takes more than one hands' worth of fingers. 
The city also has welcomed projects that bring solar and wood waste-based electricity energy to supplement its needs. Additionally, the city purchases 5 percent of its power through hydroelectric sources.
"One of our goals has been to be the greenest city in the state of Nebraska," Koch said. "We take that seriously."
Hedquist has said the city plans to fully phase out of its wholesale power contract with NPPD by 2020.