SOUTH SIOUX CITY | Mayor Rod Koch thinks Flatwater Crossing is going to put South Sioux City on the map.
"We were just so excited that Ho-Chunk was interested because when they say something they mean it," Koch said.
Despite temperatures in the 30s, the mayor was jubilant as he spoke to a crowd of more than 50 attendees during an outdoor ribbon-cutting ceremony Friday for the new housing development.
Flatwater Crossing is a $75 million residential area being built in South Sioux City near the banks of the Missouri River by Ho-Chunk, the economic development arm of the Winnebago Tribe of Nebraska.
The company broke ground on the project last summer and this project has been in the works for about three years.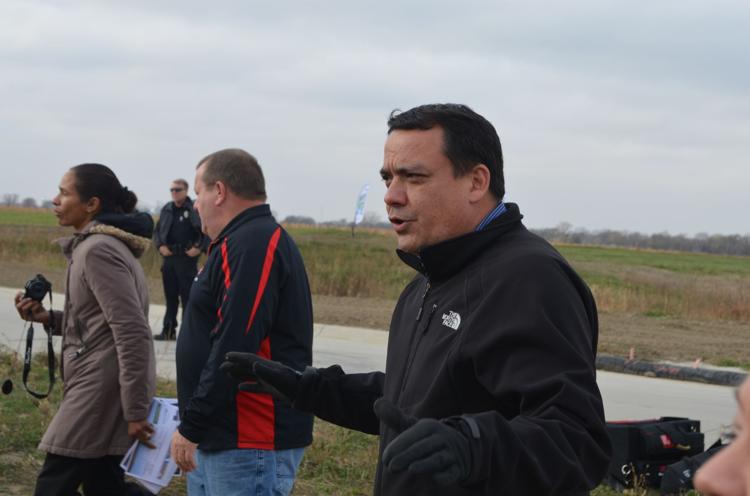 About $10 million worth of infrastructure development including building roads, placing underground utilities and divvying up lots were recently completed, according to Ho-Chunk Chief Investment Office Dennis Johnson.
"We view this as kind of a probably 15- to 20-year commitment," Johnson said. "Phase one — that we're cutting the ribbon on today — is about 85 building lots, which is a couple of apartment pads, a couple of commercial/mixed-use sites and about 81 single family homes as well."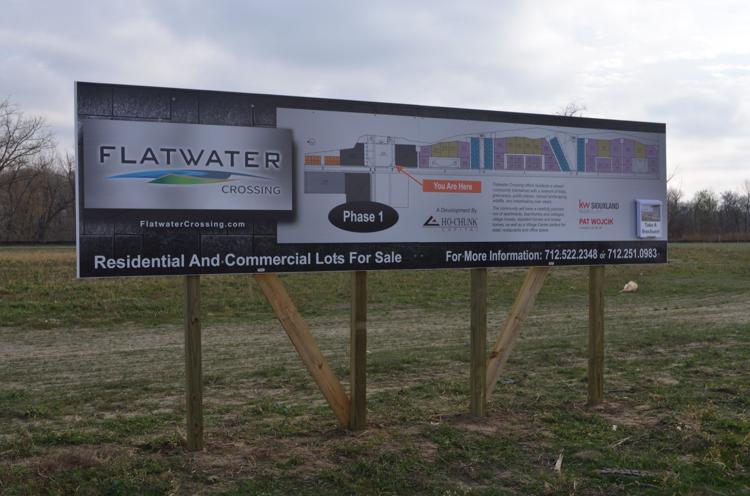 Flatwater Crossing is being developed as a walkable urban neighborhood. It will feature a network of greenways, natural landscaping, plazas and trails that ultimately will connect to South Sioux City's existing trail system.
Koch said the most effective thing a city can do to attract younger people is build an extensive trail system.
"This community is going to have it," he said.
Ultimately, the 200-acre development will include 600 apartments, 400 single-family homes, and commercial and retail space.
Other features will include a 67,000-square-foot village center, a bird sanctuary and a large public green space adjacent to the river.
Lots at Flatwater Crossing are officially on the market and range from $32,000 to $165,000, depending on location and size. 
Additionally, Ho-Chunk subsidiary Blue Stone Homes will erect several spec homes over the next few months to show off the development's potential.
Johnson noted this investment, as well as other recent Ho-Chunk residential projects in Dakota Dunes and downtown Sioux City, are aimed at helping ease the region's housing shortage and spurring growth.
"We really feel like Sioux City and Siouxland as a whole are really on the move," he said. "We've had a huge housing shortage that I think has stagnated our potential growth. We've said it for a few years, we believe in Sioux City and we are putting our money where our mouth is."