SIOUX CITY | Levi Weber drove his motorcycle to his father's retirement dinner the evening of June 1.    
On the way to Famous Dave's in downtown Sioux City, the 23-year-old was headed east on West 14th Street and nearing the intersection at Hamilton Boulevard. Unexpectedly, an oncoming Chrysler turned south in front of him.
The two vehicles collided in the intersection.  
Blood, shards of glass and debris from the motorcycle were scattered on the roadway.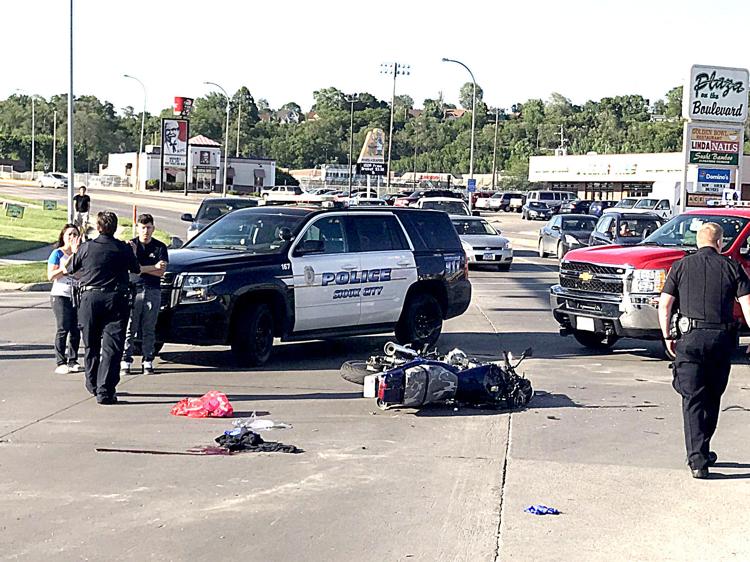 Weber was rushed to the hospital with life-threatening injuries.  
"He had about 22 broken bones. Ten broken ribs, parts of his skull were broken, broken elbow, ankle, clavicle, sternum -- just a lot of fractures," his mother, Cindy Weber, said. "But the more serious part, believe it or not, was his internal injuries. Because his sternum went into his heart and damaged and shocked his heart. When he got to the hospital his blood pressure was 50 over 30."
Cindy said she will never forget when she received the call about the accident. 
"It was the worst night of my life. I didn't know if he was going to live or not," she said. "He was in the emergency room for six hours at Mercy and during that time we only got to see him for five minutes because they were trying to stabilize him."
The lack of blood flow to his brain resulted in multiple strokes and brain damage. Doctors put him in a heavily sedated coma that lasted more than 20 days where Cindy and her husband, Bill, only had small glimpses of hope.
"A couple of times I got him to blink his eyes when I asked him if he could hear me," said Cindy. "That was about it. It was rough. We didn't know what was going to happen with our son."
When he was taken out of the coma, he was transferred to Madonna Rehabilitation Specialty Hospital-Lincoln Campus, where typically the most medically complex patients in the region are sent.
In early July, he was moved to Madonna Rehabilitation Hospitals-Omaha Campus for rehab. More medical problems set back his recovery, including spells of pneumonia and pancreatitis. By mid-August, his health was well enough to endure five hours of treatment every day.
"I do speech therapy, which works on cognitive stuff," Levi said in a recent interview. "Occupational therapy, that helps with arms and motor functions. Physical therapy, that focuses on walking and getting leg strength back."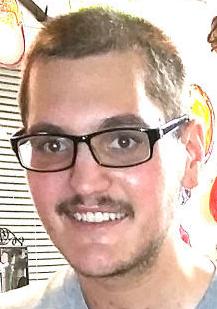 "Props to Madonna, the therapists are awesome," Cindy said. "I was just talking about this with Levi, they try to push him but they are not overly aggressive, they try to tailor it to him."
Through "tremendous" progress at Madonna facilities, Levi was able to come home Aug. 31. He was greeted by friends, family and a house strung with welcome banners from the gutters.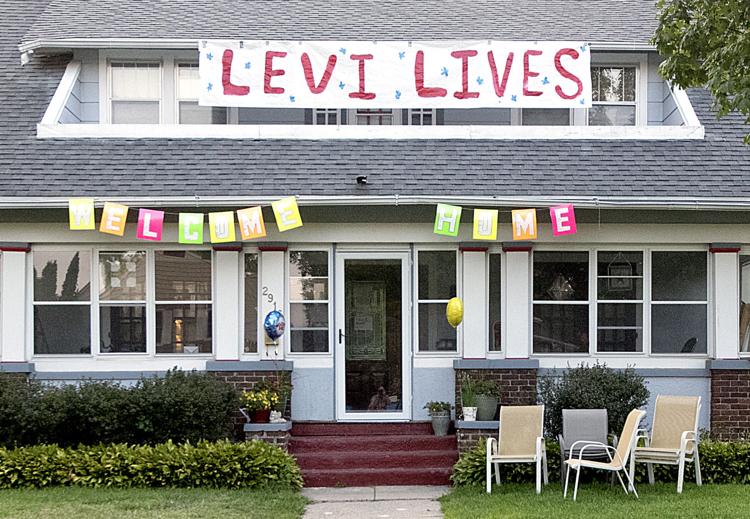 Levi said he looks forward to eating at Thai Laos Kitchen Restaurant in South Sioux City and working on reacquiring his prolific guitar skills. 
"I definitively can't play like I used to, not yet," Levi said, assured.  
"It's not because he doesn't remember how to play, his fingers remember how to play. He's just not strong enough to play," his mom explained. "He doesn't have to relearn to play the guitar, so that's awesome."
Cindy said this three-month journey has been more than overwhelming but acts of kindness have eased some of the grief.
"I want this into the article," Cindy insisted. "I know I'm going to start crying but we have had a lot of friends, a lot of church friends that have been amazing in Sioux City. Just way beyond anything I could dream of. It was actually a very humbling experience. We have got food, money, gift cards ... Just really, really kind people. We have lived here 24 years and we are just really thankful for Sioux City."
Cindy, a teacher, also wanted to mention the endless generosity the family has received from neighbors and co-workers in the South Sioux City School District. Bill, who retired from teaching at North High School in Sioux City, went back to work due to the large medical expenses the family accumulated. He now works in South Sioux City with his wife. 
Levi, an East High School grad, said he feels a lot better and is "just taking it slow." In the near future, he wants to open a glassblowing business where he will make anything from wine glasses to jewelry. But one of the things he is adamant about, however, is getting back on his motorcycle. 
"Stay off the phone and watch the road," Levi advised. "I see too many people texting and driving -- holding their phones with two hands not paying attention."