SIOUX CITY | Though Siouxland Paramedics Inc. will cease providing 911 services in the Sioux City metro at the end of this year, the nonprofit ambulance service plans to remain in existence to continue providing non-emergency transports between medical care facilities. 
SPI announced Monday that it will retain a staff of about 15 to 20 paramedics and three ambulances after Dec. 31. 
"The only difference (from our current model) is we won't respond to 911 calls unless there's a mass casualty or mass emergency," said Karen Van De Steeg, the executive director of Health Inc., the governing body of SPI.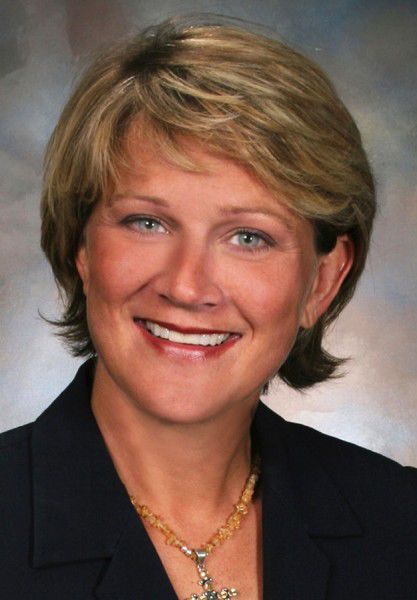 SPI announced in mid-August that it would cease providing 911 services to Sioux City and North Sioux City by year's end, citing financial difficulties.
Van De Steeg said while the nonprofit was unable to sustain its 911 service, it can continue non-emergency services because the reimbursement rate from private insurers and government insurance programs like Medicare or Medicaid is better for those patients. 
"911 services for the most part go un-reimbursed. You can only do that for so long," she said. "Whereas with medical transports, most people have insurance or the ability to pay for those, so the collection rate isn't wonderful but it's something we can do."
North Sioux City Fire Chief Bill Pappas said Monday that the Dakota Valley Emergency Services District -- which includes Dakota Dunes, North Sioux City and the Big Sioux Township -- is looking into whether it should contract with a new private ambulance service to fill its void, or whether it should staff its own service.
Pappas said the board is seeking bids from a number of private firms and hopes to have enough information within a few weeks. 
SPI completes about 2,500 non-emergency transports per year, Van De Steeg said, with the coverage area ranging from transports between two Sioux City facilities to transports from Siouxland cities to other states. 
The organization had previously employed 57 people, 31 of whom are full-time employees. Van De Steeg said she believed between SPI's continued service and Sioux City's new division, no jobs will be lost. 
Other community services provided by SPI that will remain in place include the organization's involvement as instructors for local EMS continuing education classes and its offerings of community education on safety issues, first aid and CPR.
Members will also continue to maintain and support the Siouxland Paramedics Tactical Medical Response Team, which is available to law enforcement agencies throughout the region.