SIOUX CITY | Longtime Sioux City community leaders Jim and Bev Wharton were the recipients of the 2017 W. Edwards Deming Business Leadership & Entrepreneurial Excellence Award.
The couple received the honor at the Siouxland Chamber of Commerce's Annual Dinner Thursday. This award dates back to 1991 when Ted Waitt, co-founder of Gateway Computers, became the initial recipient.
The W. Edwards Deming Business Leadership & Entrepreneurial Excellence Award is presented in honor of Dr. W. Edwards Deming, a Sioux City native and world-renowned statistician, philosopher and educator.This award is designed to recognize local business executives who have exhibited outstanding leadership within the Siouxland community, as well as originality, quality, productivity and performance within the realm of their business.
For decades, the Whartons have been known for the numerous public and private sector leadership roles they have held throughout the tri-state region.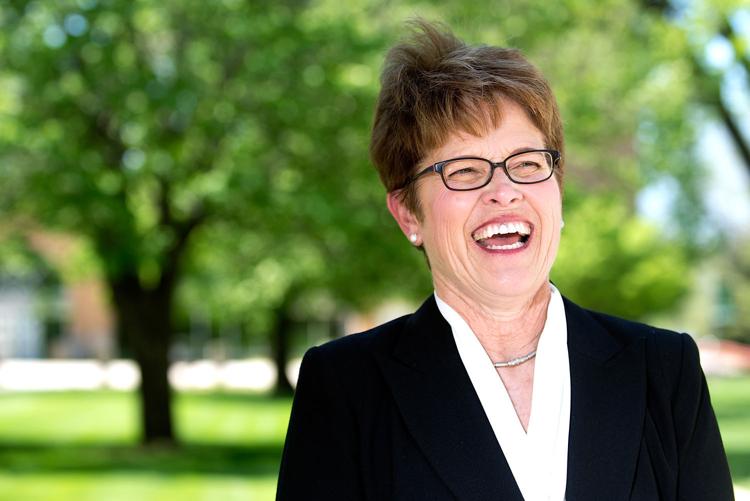 In the private sector, Bev Wharton served as the president of Briar Cliff University for 15 years before stepping down in 2016 and was a senior executive at what is now known as MidAmerican Energy.
Jim Wharton served in elected office on the Sioux City Council including terms as mayor, and mayor pro-tem. He was also known for his prolific work history where he served various roles for a number of local companies and organizations including the Boys and Girls Club, Gateway, Siouxland Community Health.
Additionally, the couple has a long history of civic service having served as board members for the chamber and the United Way of Siouxland.
In a joint-statement, the Whartons gushed about the prestigious honor. 
"It is truly humbling to receive this honor and to share it with great leaders in our community," the Whartons statement said. "Moving to Siouxland in 1976 was a short-term decision. Staying in Siouxland for 41 years reflects our love for this community."
Chamber president Chris McGowan, in a release, also congratulated the Whartons for earning the award and their long-term dedication to improving Siouxland.
"Siouxlanders have been the beneficiaries of the Whartons extraordinary commitment to leadership, citizenship, and public service," he said. They have shown themselves to be role models within both the public and private sectors and we owe them a deep debt of gratitude for all they have contributed to our community."