Serving Her Country: Women in the Military
SERVING HER COUNTRY: Vermillion veteran worked as truck driver, clerk in Army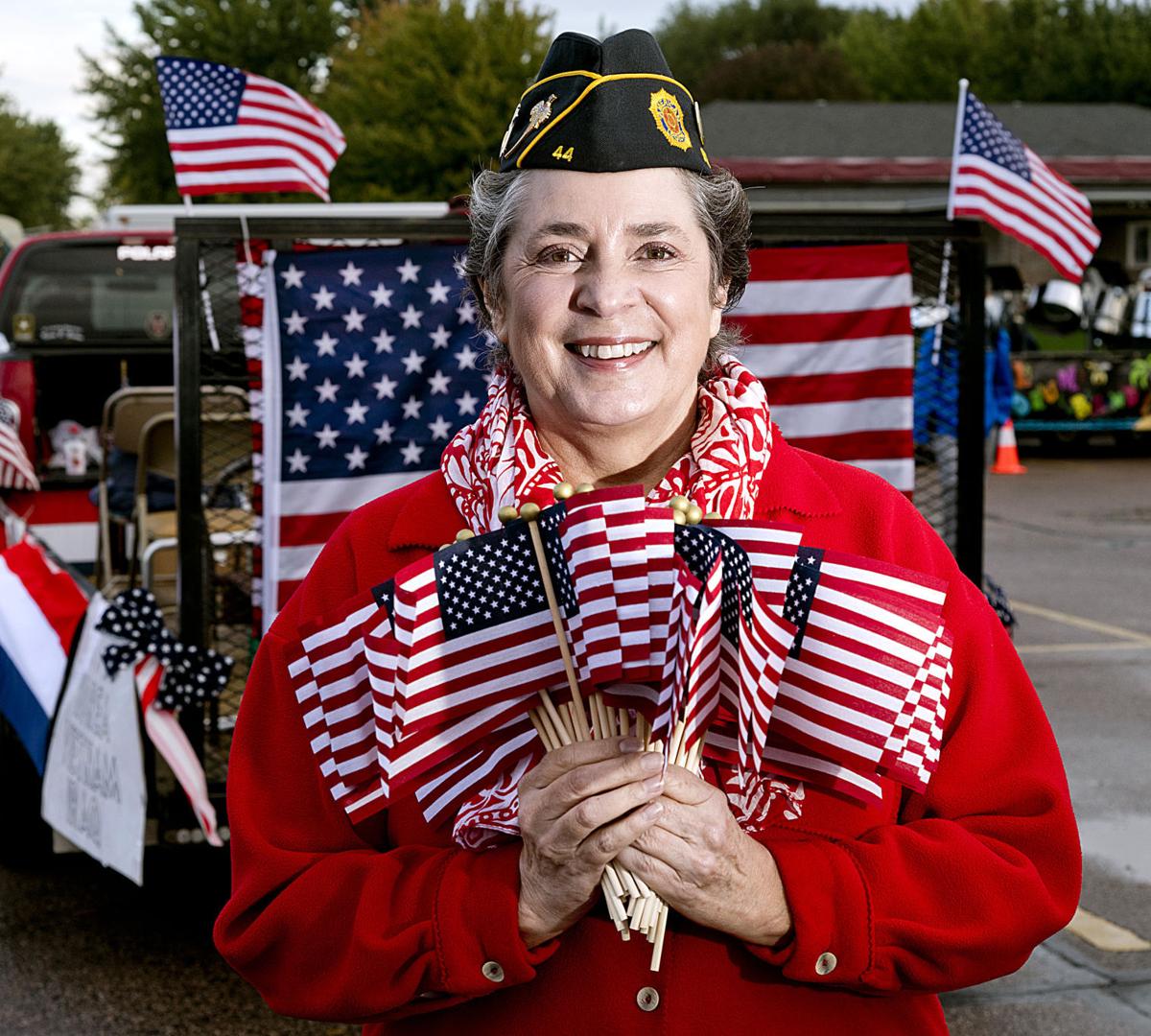 VERMILLION, S.D. | Cynthia Aden's father wasn't too happy when she enlisted to serve in the U.S. Army in 1975. 
Despite the fact that her uncle was a World War II veteran, and her father himself a Korean War veteran, Aden said she was pushing the envelope by enlisting. 
"I had veterans in my family, but he never expected his daughter to be doing something like that," Aden said. "I mean this was 1975... he expected that I was going to marry a farmer and live in Clay County and raise my horde of children and do all that. And instead I'm running off to Europe." 
But whatever reservations Aden's dad had about her enlistment, they weren't really shared by her mom. 
"My mother took it a little bit better," Aden said. "I think my mother understood some of the changes that were going on, and I think some of the stuff I did, she maybe would have liked to have done, if it had been available to her in her lifetime." 
After a while, even her old man came around to the idea. 
"He was very proud of me," Aden said. "But the first few weeks were kind of tough." 
Aden, 62, signed up to serve under the "buddy plan," at age 20 ("I was actually quite old,") with her first husband. 
"My first husband and I joined together," she said. "We were given assurances that when we got to our permanent duty stations we would be stationed together."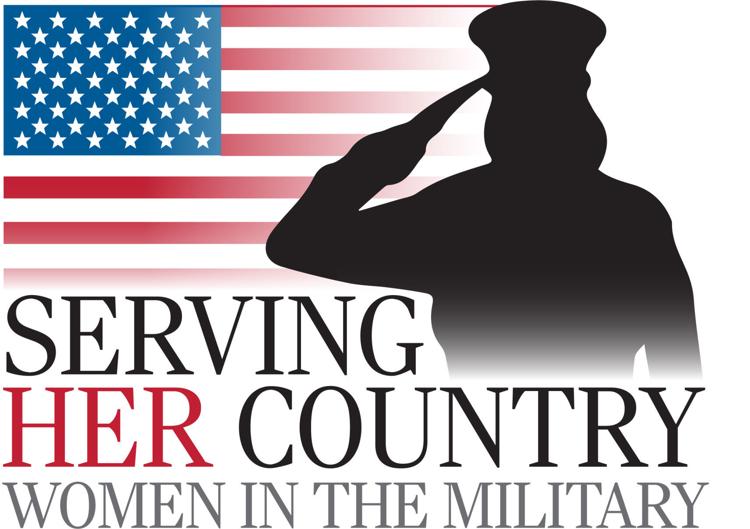 But despite the promises, Aden had to fight a bit to make the higher-ups keep their end of that bargain. She was sent to Heidelberg, West Germany, as part of the 7th Army, without her husband. 
"When we got our first orders, they had him sent to East Berlin," she said. "And so I went to the base commander and raised a little bit of hell with them. And then my husband's orders got changed." 
Heidelberg would be Aden's home in the army; she was stationed in the city between 1976 and 1978. 
There, she drove what are called "deuce and a half" (2 1/2 ton) trucks. Being a truck driver was one of the better jobs available. 
"There weren't a lot of options for females in the military. If you weren't in medicine then they wanted you to be a cook -- and I didn't want to be a cook," Aden said. "The recruiter was being kind of a wise guy, he's like, 'Well you can be a truck driver.' I was like, 'OK, I can do that! I grew up on a farm, I know how to drive trucks!'" 
So Aden was given the rugged job of driving truck. 
"Strangely enough, I was a truck driver and my first husband was a dental assistant," she said. "He went to work every day in a white coat and I went to the motor pool and greased stuff up." 
Before she arrived in Germany, Aden had to go through basic training. She was trained in Fort Jackson, South Carolina, in one of the first battalions of females there. Before then, females were trained in Fort McClellan, Alabama.  
"That was unique, because no one had seen all these females before" in Fort Jackson, she said.
When she began training to drive truck, Aden found that her farm skills -- which included driving from a young age -- came in handy. 
"I was astonished that a good 10 percent of the people there didn't even have a driver's license, and they're supposed to learn how to drive these vehicles," she said. "I was like, 'Seriously, you're going to be a driver and you have no driver's license, you've never driven in your life?'"
Once she arrived at the motor pool in Heidelberg, Aden found her skills still valuable. 
"There were two other females there who had been there about a week before I got there, and the motor pool sergeant was furious because neither one of them could drive a deuce and a half," she said. "I'm not sure why they got there, but the Army is famous for doing that kind of thing. 
"So when I showed up the sergeant was not happy to see me," she said. "He's yelling at me, and I was like, 'Whoa, whoa, whoa, I can drive the truck!' So I had to prove it to him. I took him for a ride." 
West Germany wasn't exactly tumultuous when Aden was there -- but other parts of the world were. 
The Vietnam War was winding down at the time and there was fear the conflict could re-ignite, sucking the armed forces back in. 
"There was still a lot of tension there," she said.
One of the most tense geopolitical moments of Aden's army career happened in August 1976, when North Korean soldiers hacked two U.S. Army officers to death in the Demilitarized Zone, as the officers attempted to cut down a tree. 
"I almost ended up going to Korea," she said. "For about five days, we were on standby waiting to go." 
Truck driving wasn't the only thing Aden did in Germany -- one day about a year in, a very different opportunity presented itself. 
"A gentleman came into the motor pool, he needed a legal clerk," she said. "And he goes to these other two young ladies first to ask them to be a legal clerk and they say no -- that just killed me, too, because you can't drive, you're sitting here, what are you going to do, spend the next two years sitting in the shack?
"So then he asked me, and I said 'Sure!" Aden said. "I didn't wast to be a truck driver the rest of my life." 
Aden then learned the ways of a legal clerk and worked for the base prosecutor. In 1978, when she left the military, a career as a legal clerk was pretty well laid out for her. 
She got a job at East River Legal Services in Sioux Falls very soon after coming home, and subsequently worked for financial firms, in human resources and briefly worked for the U.S. Census. Today, Aden works as the Clay County Veterans Service officer, welfare director and zoning administrator. 
Lifestyles reporter
Get email notifications on Mason Dockter daily!
Whenever Mason Dockter posts new content, you'll get an email delivered to your inbox with a link.
Email notifications are only sent once a day, and only if there are new matching items.
Followed notifications
Please log in to use this feature
Log In