Advance Services
Leader in Staffing Solutions
3229 Gordon Drive
Sioux City
,
IA
51105
Last Updated: January 29, 2018
Since 1994, Advance Services has been dedicated to providing our clients with the most qualified employees in the market. Unparalleled customer service is our first priority, so our candidates undergo a rigorous interviewing and screening process. Our effective staffing solutions are designed for organizations that understand the need for proactive business strategies in order to remain productive and competitive in a global market. Our successful business model is built on the foundation of the Golden Rule: The way we treat applicants when they walk in the door is how they will treat us and our clients.
Advance Services employees cover a full range of jobs, from entry-level assembly workers to seasoned managers, from accountants to high-level administrative assistants. All are fully qualified and ready to join your team. Our staffing solutions are designed to meet today's business needs:
Planned and seasonal staffing
Special projects
Full-time staffing
Professional placements
Long-term staffing
Over two decades, Advance Services has grown to more than 51 locations across the United States, with more than 1,400 clients, based on our honest, friendly and service-oriented relationships. In fact, we have provided staffing for 40 of the current Fortune 500 companies.
How do we do it? Advance Services delivers more qualified and dependable employees than other staffing companies because we spend more time with our clients and employees up front to make a better match. Moreover, we offer our clients the best of both worlds: As an independently-owned business with multiple locations, we are small enough to establish a personal relationship yet large enough to structure our services to ensure the highest level of customer satisfaction at the corporate level.
Is this your business?
Promote your business through our innovative Marketplace system! It's free to sign up!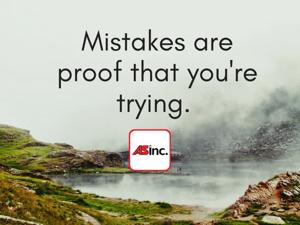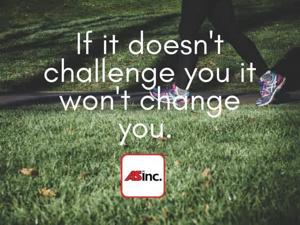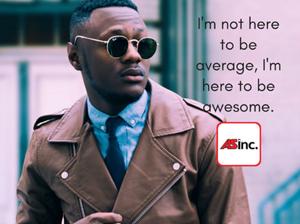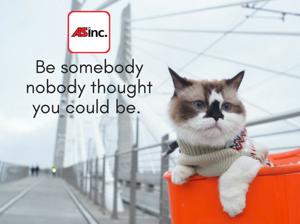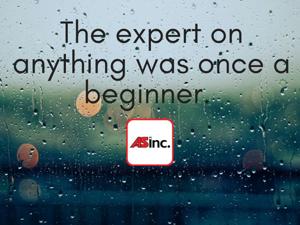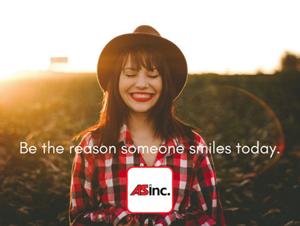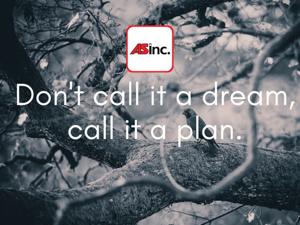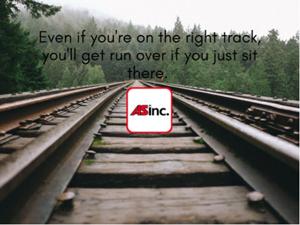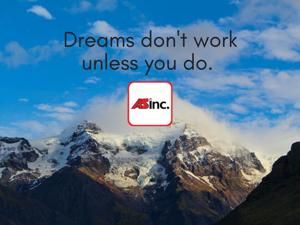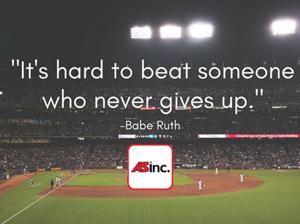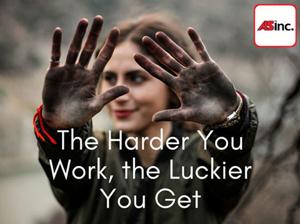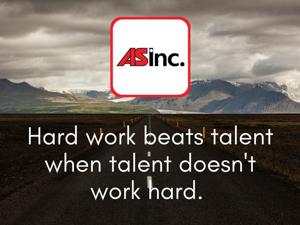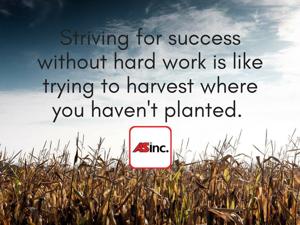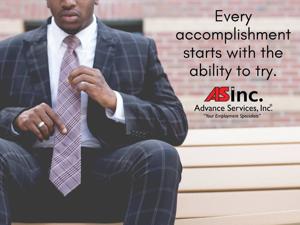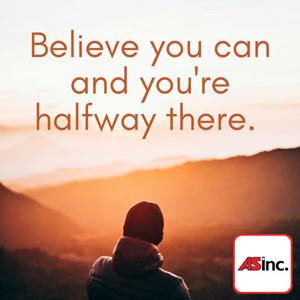 Are you looking for a great job with benefits you can afford? Then Advance Services may just be the opportunity you're seeking. Our experienced recruiting team spends time with each applicant up front to understand their specific needs, skill set and work background. We work directly with our clients, finding qualified applicants to meet a wide range of positions — from entry-level jobs to professional positions. Our professional division offers professional placement and direct hire.
We provide staffing for the following:
 Work overload
 Employee vacations
 Illness or medical absences
 Special projects
 Professional recruitment
And, when you work as a full-time employee for Advance Services, you'll receive a comprehensive, affordable benefits package:
 Safety incentives
 Medical insurance
 Paid time off
 $50 referral bonus
Are you ready to take your career in a new and better direction? Advance Services is currently seeking employees in the following areas:
 Administrative
 Clerical
 Agricultural
 Industrial
 Manufacturing
 Production and assembly
 Welding
 Warehouse
Equal Opportunity Employer
Advance Services recognizes and assumes its responsibilities to comply fully with the statutes, rules and regulations pertaining to equal employment opportunity. No applicant or employee will ever be discriminated against because of religion, marital status, national origin or disability.
Advance Services
712-276-5627
3229 Gordon Drive
Sioux City, IA 51105
The job market can be competitive, as new graduates flood the field each and every year. But graduation season is not the only time of year when the competition to find work gets heated.
The start of the new year tends to be one of the busiest times of year for new hires. According to the employment resource Simply Hired, the first Monday after New Year's Day tends to be the busiest day for job search activity. Companies are returning to full production after the holidays, and as a result there is a flurry of new activity. This means applicants can use the last quarter of the year to prepare for job searches they will institute once the calendar turns.
Many job seekers may benefit from revamping their résumés before beginning their search. It's not uncommon for recruiters to receive thousands of résumés for each job opening they post, and the sheer volume of applicants can make it difficult for job seekers to get their résumés seen. In such instances, job seekers must take steps to tip the odds in their favor. By following these guidelines, job seekers may have a better chance of getting their résumés into the right hands.
Put a professional purpose. Modern standards may suggest that listing a career "objective" is old fashioned. However, it is helpful to customize your résumé so that it is geared toward the position for which you are applying. A career objective may reflect how you are a strong candidate for each specific job you apply for. Use some specifics that tie into to the particular job or company and you may catch the hiring manager's attention in the process.


Embrace keywords. Many employers now use application tracking software to sift through the scores of résumés that are submitted for each opening they post. Keywords make it easy for employers to sort through thousands of résumés. The right keywords will flag your résumé and increase your "relevancy score" in the main HR/recruiting software programs available. Adapt your résumé for each application you submit. Use some of the words listed in the initial job posting and description. In addition, look at similar job postings and incorporate some keywords listed in those ads so that you have all the bases covered.


Trim the fat. Less is often more regarding résumés. List all of the pertinent information, then go over the résumé again and again and cut out any irrelevant information to remove clutter. Only include information that is relevant to your career goals.


Highlight what you have done. Rather than listing every job responsibility and position in chronological order, use a résumé to highlight specific career accomplishments. This is a time to be your biggest fan and tell the world all of the great things you have accomplished. Remember to include evidence to back up the claims. According to a 2015 survey by CareerBuilder, employers say that résumés that include links to a candidate's portfolio, website or blog garner more attention than résumés without such links.


Put your own voice in the résumé. Rather than using standard verbiage on your résumé, personalize what you want to say. Hiring managers want to hire a human, not a machine. When speaking about yourself, be sure to use strong action words that define your skills even further. HR professionals cite terms like "managed," "achieved" and "improved" as examples of positive, assertive words.
Updating a résumé with the goal of standing out among a crowded pool of applicants is a great way for job seekers to land a new job. 
Advance Services
712-276-5627
3229 Gordon Drive
Sioux City, IA 51105
We would love to see you at one of our job fairs! Be prepared with these tips…
Compiled by Randall S. Hansen, Ph.D.
Have a pen/pencil and paper available for notes.
Bring resumes and a folder or portfolio to hold your job-search materials.
Take the time to find out what companies will be represented before the day of the career fair.
Research information about the participating companies and organizations prior to approaching the recruiters. Use the Internet, news sources and career fair materials to learn about the companies' booths you plan to visit. You can impress a recruiter by knowing about his or her company and can discuss its current situation.
Use time wisely. Determine where employers are located and in what order to visit them. Focus on three companies that you are truly interested in.
Broaden your focus and include many types of employers. For instance, you may not have considered working for a hospital, but hospitals recruit and hire professionals in many different fields (e.g., management, information systems, or health care).
Be aware of time demands on employers. Do not monopolize an employer's time. Ask specific questions and offer to follow up after the fair, as appropriate.
Be direct. Introduce yourself, including your name and career interests. If you are job-seeking, state the type of position in which you are interested. If you are gathering information, let employers know that you are only interested in materials and information. Remember to use good eye contact and a firm handshake. Career fairs are the perfect place to use your elevator speech.
Make sure you learn from the recruiter employment and/or hiring trends, skills necessary for different jobs, current openings, salary, benefits, training, and other information about the organization. Also make sure you know whom to contact for follow-up discussions.
Ask the employer for the next steps in the recruitment process and try to obtain the recruiter's business card for follow-up discussions/correspondence.


Advance Services

712-276-5627

3229 Gordon Drive

Sioux City, IA 51105