An inlet off of West Lake Okoboji provides a serene setting where quiet waters lap at the docks, reminiscent of the canals in Europe.
When you have a wonderful house on the water, walls are the things that just get in the way, but decorating with earthy elements and deep blue hues brings the beauty of the outdoors right into your living room.
The design team from The Elements by K. Sorbe in Storm Lake, Iowa, captured the cozy feel of lake living in this home and shared six design tips on how they made it this way.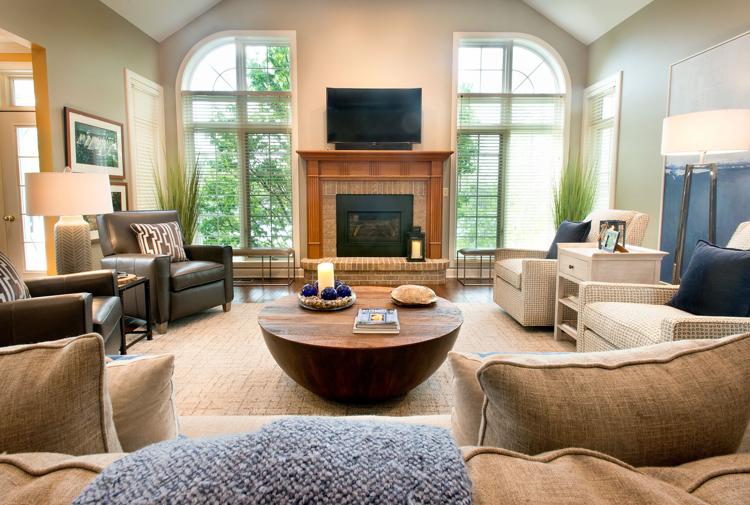 This lovely lake home already had lots of natural light, and the homeowners wanted to carry the bright and breezy feel throughout space. The design team placed two pairs of chairs flanking the sofa to give the homeowners and their guests a great a conversation area and impressive views of the lake, no matter where they're seated. The television, fireplace and floor-to-ceiling windows are focal points all on one wall.
These two chairs wear many hats. Not only do they swivel and rock, but they're comfortable, too. The motion is relaxing and reflective of the water just a few feet away.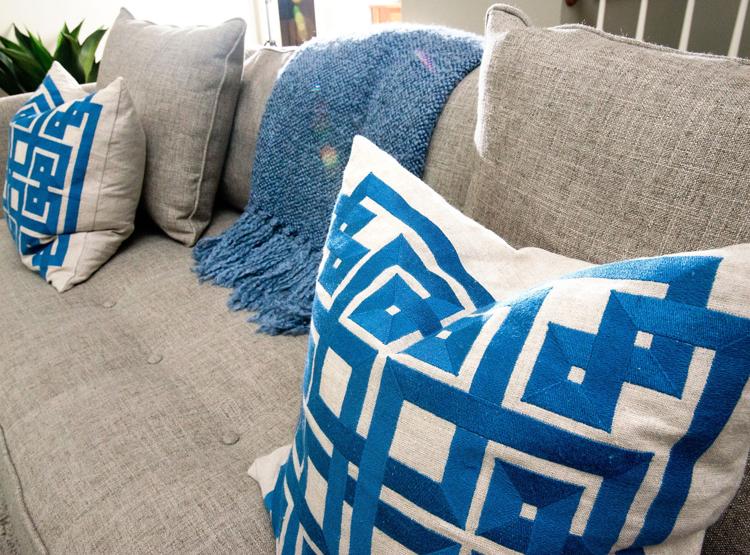 The designers used different shades of blue to add dimension and create a more authentic look for this lakeside retreat while varying textures help warm up the space.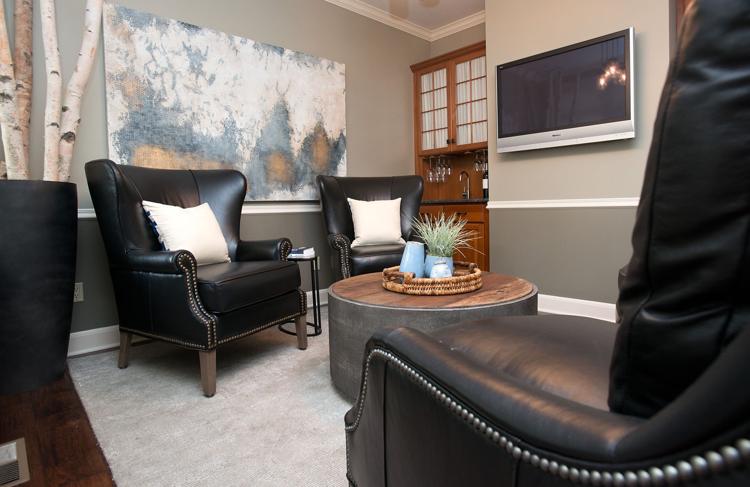 Formal dining rooms don't always lend themselves to easy lakeside living, so the designers turned this rarely used room into a space that is used every day. Now, the cozy sitting area, situated between the entryway and the kitchen, welcomes friends and family with the timelessness of leather and Mother Nature, rolled into one, capturing comfort, intimacy and refreshment.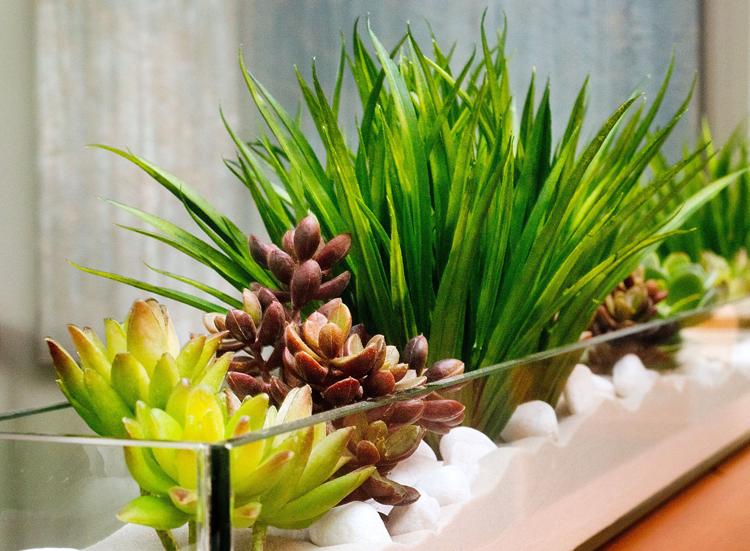 No home, especially a lake home, is complete without earthy touches from the outdoors. Sleek glass and beachy sands are the base for this summer centerpiece while the greenery adds warmth and visual interest to the room.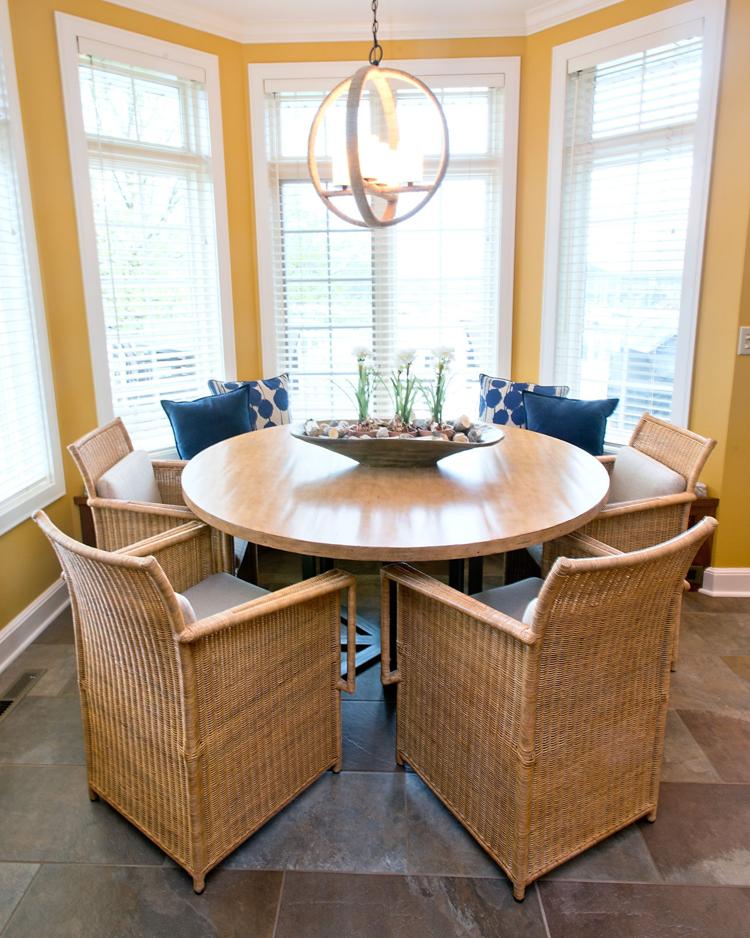 The eat-in kitchen was completed with a stylish table and chairs from Curate. Woven furniture has a light, summery feel, and it is an excellent choice when furnishing a weekend getaway or full-time home.