ARNOLDS PARK, Iowa -- Sixteen-year-old Carson Miller has always been interested in other cultures and studies.
While working with the FFA on agricultural relations, Miller, a May graduate of Okoboji High School, said she saw the effect Iowa has on the rest of the world.
"I really wanted to see first-hand life in another country -- especially one so different from my own," Miller said.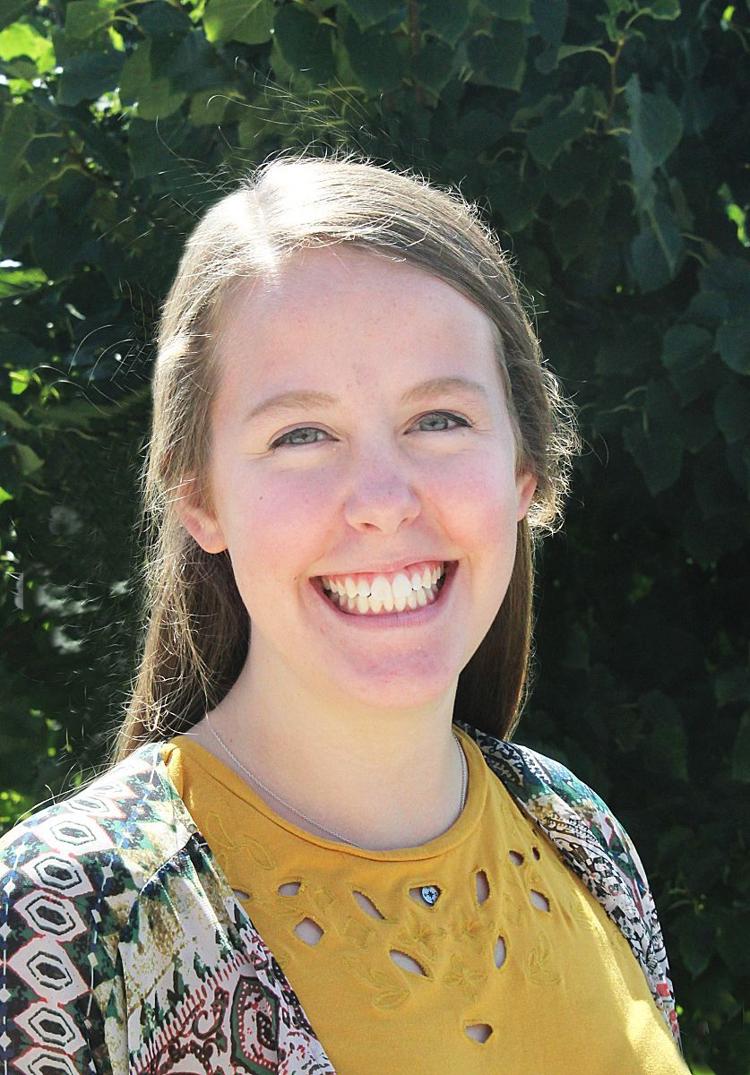 The Okoboji area resident decided several years ago that the best combination of her interests would be international relations and foreign affairs, cross-cultural communications and international problem solving, conflict resolution and understanding. She had a particular fascination with Arabic studies, as a result of what she sees as the lack of Arabic influence locally.
Not content to sit idle, Miller spent seven weeks studying the Arabic language and culture in Jordan, this summer, as a part of the National Security Language Initiative for Youth, or NSLI-Y. The program is sponsored by the U.S. Department of State for high school students to study abroad for the summer or a full academic year. She was able to specify Arabic studies and Jordan over Morocco, with classes at the Qasid Arabic Institute. Most of the instruction there was in modern standard Arabic, the dialect used many by many government agencies and media outlets, "because it would better allow me to work in politics in the future an communicate first-hand to meet more in the middle on political issues."
Miller said she received some push back when she first told friends she was going to study Arabic -- and even more when she explained that she would be studying in Jordan. "I fielded questions like, 'Aren't you ever afraid? why would you ever want to learn that language? and who are you ever going to talk to?'
"That was very interesting because I knew I had the desire to communicate with people on a different level, and communicate with people who wouldn't normally find someone who spoke their language in this area," she said. "It's really opened up an entirely new world of possibilities to me because suddenly for millions and millions of people I have insight into their language and learning about them and hearing them from them and using what I hear to help resolve conflicts at hopefully a political and national level."
Jordan, she noted, is a very modern Arab nation, with modern homes and infrastructure much like in America. "It was a wonderful, welcoming community." The only obstacle she faced was being the only Qasaid student to be housed for seven weeks with a family that spoke very little English.
Miller said her two older host brothers and younger host sister, "were most forgiving. They'd repeat words over and over again -- thousands of times -- to correct me when my pronunciation was off."
In the Okoboji school district, Miller was promoted from eighth to ninth grade in her first three days of the school year. She then earned her diploma in just three years, after completing an intense course workload that included college-level courses through nearby Iowa Lakes Community College.
Carson also was involved in a wide array of extra-curricular activities in high school, including soccer, cross-country, student government, Youth-in-Philanthropy, FFA, large group speech and debate.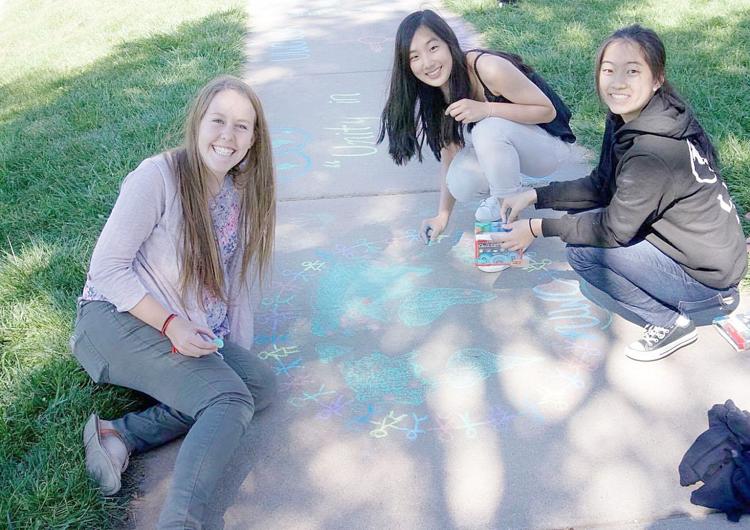 In addition to maintaining a 4.0 grade point average, Miller earned six years of full-ride college scholarships as she studied for what she hopes will be a long career in the diplomatic corps.
After being named to receive a full Shelby Davis scholarship, Miller began classes at the United World College - USA, UWC-USA, in Montezuma, New Mexico, on Aug. 23. Instead of applying directly to UWC-USA, students are selected by committees in their home countries based on academic achievement, leadership, curiosity and involvement with global events and cultures.
UWC-USA students earn an international baccalaureate diploma after successfully completing six subjects in different academic disciplines. In addition, they must complete a Theory of Knowledge course and write an extended essay to meet specific co-curricular requirements.
The scholarship was created with a $40 million endowment for 25 students to study at the UWC-USA each year, and another 25 to study at any of the other 16 UWC sister campuses around the world.
Miller cites her family as well as the entire the Okoboji school system for her successes. She describes her parents as "wonderful. They have always been very supportive -- not necessarily forcing opportunities, but always showing me the potential and the opportunities, then giving me the resources I needed to take advantage of those possibilities."
Carson's father Kiley Miller, says his daughter is entirely self-motivated. "We have not pressured her. We just set a positive example for the value of education." A former newspaper editor, Kiley Miller is president and CEO of the Iowa Lakes Corridor Development Corporation, a regional economic development group.
Carson's mother, Carry Miller, had been a teacher in the Clay Central-Everly schools, and just started a new role working with talented and gifted students and teaching English Language Learning in the Okoboji district. Carson also has two brothers, Caleb, 14, and Sawyer, 12.
The family moved to the Okoboji area from southeast Iowa.
"When I was home-schooled in Mount Pleasant, my mom always allowed me to do a lot of independent study and focus on some of the things I was interested in -- geography and literature and world cultures," Carson Miller said. "I did a lot of independent research study and projects on those things."
Her curiosity about other cultures comes somewhat naturally. Her father spent several years as a Korean linguist for the U.S. Army, while at the same time her mother was working many miles away from the base teaching English to Koreans in Seoul. "It's been important to us that the kids see themselves as part of a global community, and that the world is an accessible place," Kiley Miller said.
After she completes her studies in New Mexico, the hard-driving student has a softer outlook on what's ahead. "Inshallah" -- an Arabic word, meaning, "if Allah wills," or "God willing" -- is the word she uses. "I hope to be studying international relations and foreign affairs, possibly economics, and definitely a minor in Arabic or Middle Eastern studies. Miller said the University of Chicago is currently her top choice after UWC-USA, but added that she is also looking at a lot other schools along the East Coast -- looking at all the options, "to find the best for me."
"That's what's great about this," she said. "All my other friends are stressing over college applications. I've bought myself a little time."