WAHPETON, Iowa | Retiree Doug Eddy soaked up the good life on a January afternoon at Emerson Bay, in the heart of the Iowa Great Lakes.
Eddy sat atop his Portable Fish Trap, a lighter-weight, synthetic "shack" built around a plastic tub. Eddy hauled the unit in the back of his Chevy pickup, which he drove to a spot on Emerson Bay, then augured a couple of holes through 12 inches of ice and dropped his line.
"It's a little slow this afternoon," Eddy said.
Dozens of anglers hit the ice on this day, searching for crappies, bluegills, perch and more. Many had "traditional" ice units, fashioned from wood, the kind you might remember from the Minnesota lake scenes in "Grumpy Old Men."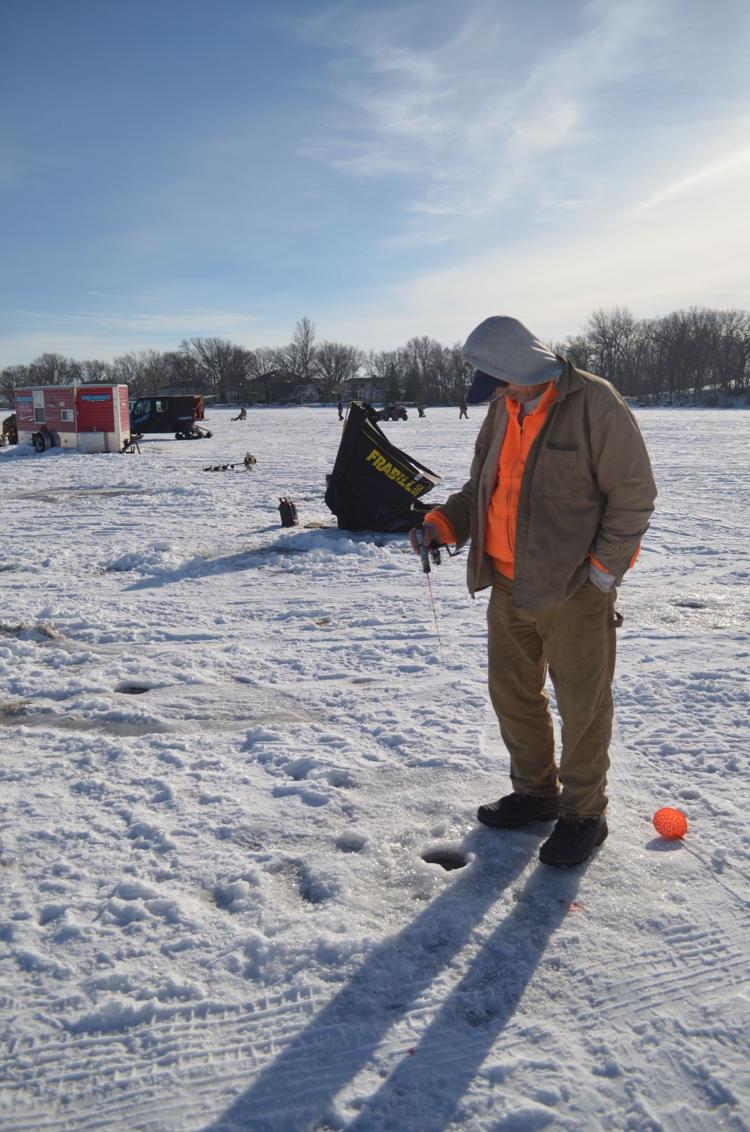 Others, however, had taken up with the new age of ice houses, these units you drag yourself.
"I got this one from a bait shop two years ago," Eddy said. "I've had other ones besides this. I think this one weighs 70 pounds. I can pull it wherever I want when I'm done here."
Eddy, who worked at the same site in Sibley, Iowa, for 43 years, retired one year ago. He whiles away his days golfing, when the weather is nice, or fishing, when the weather turns.
"I decided it was time to retire," he said. "It was a good decision. It was time to start enjoying things. I like to ice fish in the winter and play golf in the summer."
John Fuerst, of Rushmore, Minnesota, sank his lines just east of Eddy on Emerson Bay. The avid fisherman had started his day at Miller's Bay, but couldn't seem to find any activity below the ice.
"It's like pulling teeth," he said with a chuckle. "And pulling them without novocaine!"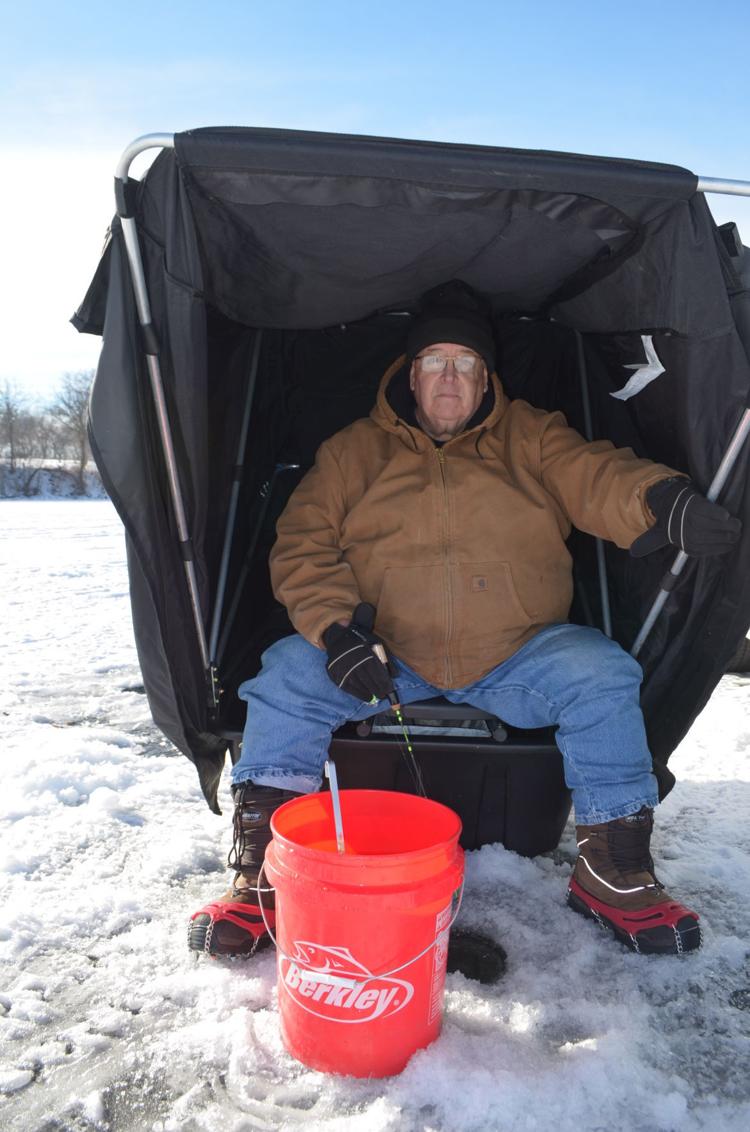 Fuerst said he'd practically die without the benefit of his portable fish shack. The ease of transport allowed the veteran angler to hop from hole to hole as the sun shone down on this alleged hot spot.
"I'd take this portable anywhere," he said. "You have to go where the fish are."
Travis Harman, of Stan's Bait & Tackle at Milford, Iowa, said he was sold out of the portable fishing shacks in mid-January. The lightest these days weigh around 50 pounds and allow anglers to be mobile as they search across the ice for what's hitting.
"The one-man shacks might even be a little lighter than that," said Harman, who noted that the earliest examples of these synthetic shacks began dotting the Iowa Great Lakes two decades ago. "People really like them."
Riley Partridge, an employee at Kabele's Trading Post on Big Spirit Lake, concurred. Partridge fishes each winter in a flip-over portable shack made by the Clam company, one of three firms who have shacks featured at Kabele's. (Otter and Eskimo represent the other versions.)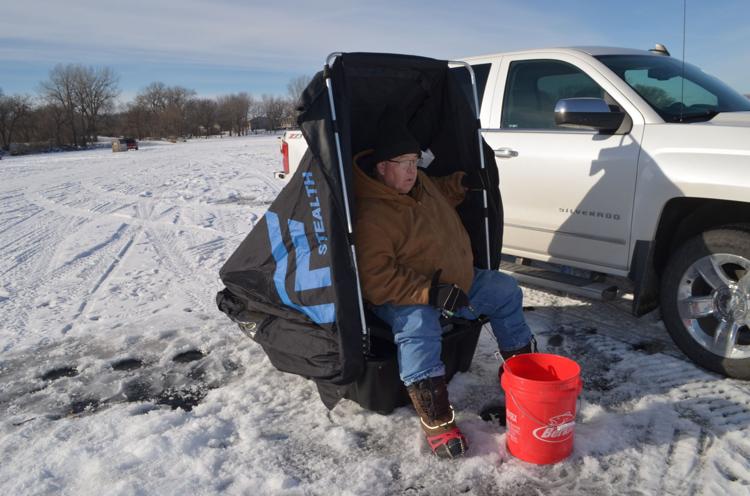 "Ice fishing is all about the experience," Partridge said. "If you're sitting on a 5-gallon bucket and you're not catching fish, chances are you're cold AND you're not catching fish.
"When you have a thermal shack and you don't catch any fish, at least you're warm while you're not catching fish," he said with a laugh.
On days where the mercury dips and the wind whips, anglers can see their ice holes freeze over while they attempt to land walleye and the like. Having a thermal ice shack with a heater keeps the hole thawed and the fish accessible.
Shacks at Kabele's range from a 60-pound one-man unit to the Otter Resort, a three- to four-person shack with a bench.
"The Otter Resort can basically fit a family," Partridge said. "It's probably 150 pounds."