Feeling adventurous? You're in luck. Woodbury County is filled with miles and miles of woods and prairies waiting to be explored. But before your lace up your hiking boots and hit the trails, it's best to know what's waiting for you in the great outdoors of northwest Iowa. 
Know your options 
Located in Sioux City's backyard, Stone State Park is 1,595 acres of rolling hills and fresh air. Explore one or all of Stone State Park's hiking trails by foot or bring your bike and cycle the 17-mile loop of highways, city streets and paved bike trails. Stone State Park is located along the Loess Hills National Scenic Byway, which stretches 200 miles from Sioux City to St. Joseph, Missouri. 
The Dorothy Pecaut Nature Center is located in the southwest corner of Stone State Park and offers two-miles of hiking through the woods surrounding the Nature Center. 
Oak Ridge Conservation Area is 2,082 acres of public, undeveloped land adjacent to the Little Sioux River Valley. The area is divided into four units with access between Oto and Smithland. Public hunting is welcome. 
Also located near Smithland is Fowler Forest Preserve, a 160-acre area park that will keep you occupied all day. Fowler Forest Preserve has open picnic shelters, playground equipment and a variety of hiking trails. If you're in the mood to relax on the water or catch some fish, Southwood Conservation Area is only a stone's throw away. The area's two ponds are electric-motor friendly and are stocked with bluegills, catfish and bass. 
Snyder Bend is another great choice if you can't decided between land or water. Located near Salix, the 34-acre area offers paved and forest trails, picnic sites, playgrounds and the park lake welcomes canoeing and boating.
Along with hiking trails, open sports areas and a one-room historical school house, Little Sioux Park, located two miles southwest of Correctionville, has a swimming beach area open from Memorial Day to Labor Day. The 10-acres lake is open to anglers and swimmers alike. 
Know what to avoid 
Fingers-crossed you won't run across one of these, but there's a chance you may. Dawn Snyder, education programs director at the Dorothy Pecaut Nature Center, says running into harmful plants and insects is more likely than running into a threatening critter. 
"True wild animals don't want to be near people. As long as you stay on hiking trails, animals should leave you alone," Snyder says. Staying on hiking trails will also help you avoid poisonous plants. Common poisonous plants in Woodbury County are poison ivy, stinging nettles and wild parsnip.
To avoid exposure to poisonous plants, Snyder recommends wearing long sleeves and pants to keep the poisonous oils off skin.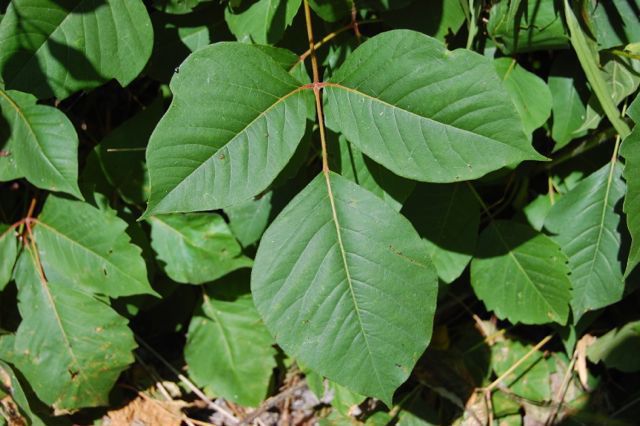 Poison Ivy can be identified by its groups of three glossy or dull green leaflets. The plant grows in herb, vine and shrub forms and causes redness, itching, burning, and in extreme cases, headaches, fevers and large blisters. If exposed, remove all contaminated garments, wash all affected skin with strong soap and water and follow with rubbing alcohol. Antihistamine creams can also be helpful.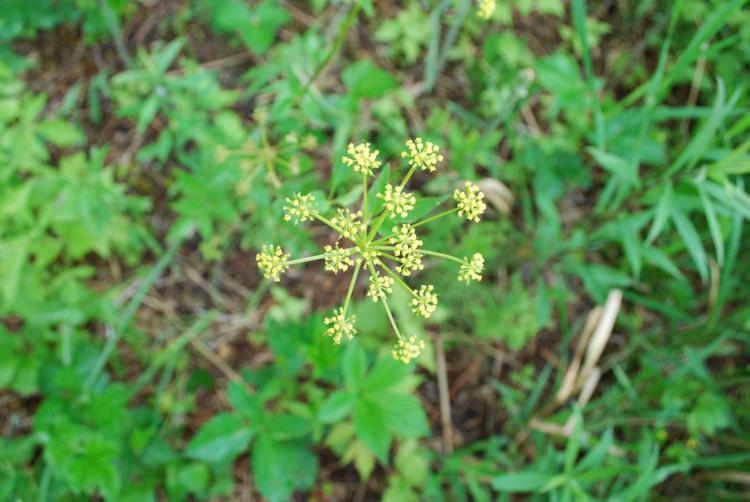 Wild Parsnip symptoms are similar to those of poison ivy, but the affected area may remain red for months. This plant's large umbrella-like cluster of yellow flower can grow two to five feet in height.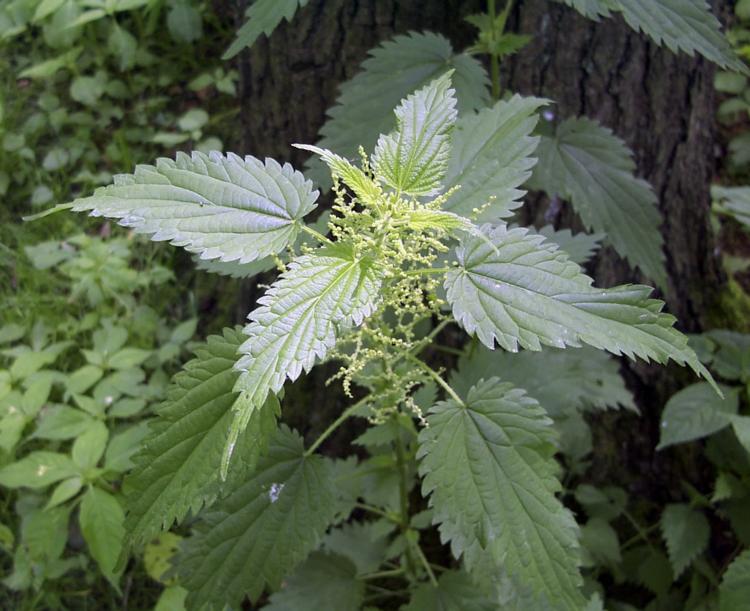 Stinging Nettles are found in ditches, woodlands and waste areas. They can be identified by their tiny, razor-sharp hairs that inject acid on contact. Skin irritation and blisters can occur and may only last a few minutes. The Nature Center recommends using antihistamine creams, Calamine or Caladryl for relief.
To avoid dealing with pesky insects, Synder recommends not wearing perfume and using an all-natural bug repellent, such as citronella, to keep mosquitoes and ticks at bay. For extra protection, tuck pant legs into socks and tuck shirttails in at the waist. 
Snyder says stinging insects, such as bees and wasps will only sting once aggravated. Be on the look out for nests on the ground as to not disturb and bring the bug's attention your way. 
Know what to bring
The key to a successful hike is being prepared and being prepared means having the right equipment. Whether you're embarking on an easy afternoon hike or an overnight adventure, you can never be too cautious. According to recreation.gov, these are 10 items to pack on every hike. 
3. Extra water and purifying tablets 
6. Multi-tool and pocket knife
8. Headlamp or flashlight 
9. Space blanket and shelter