SIOUX CITY | There are a lot of things new about the Briar Cliff men's basketball team this season, but that doesn't necessarily mean the Chargers won't be in the mix for a third consecutive Great Plains Athletic Conference championship.
It starts at the top where Marc Svagera has taken over as head coach after six seasons at Nic Nelson's top assistant. Nelson stepped down to become the school's athletic director.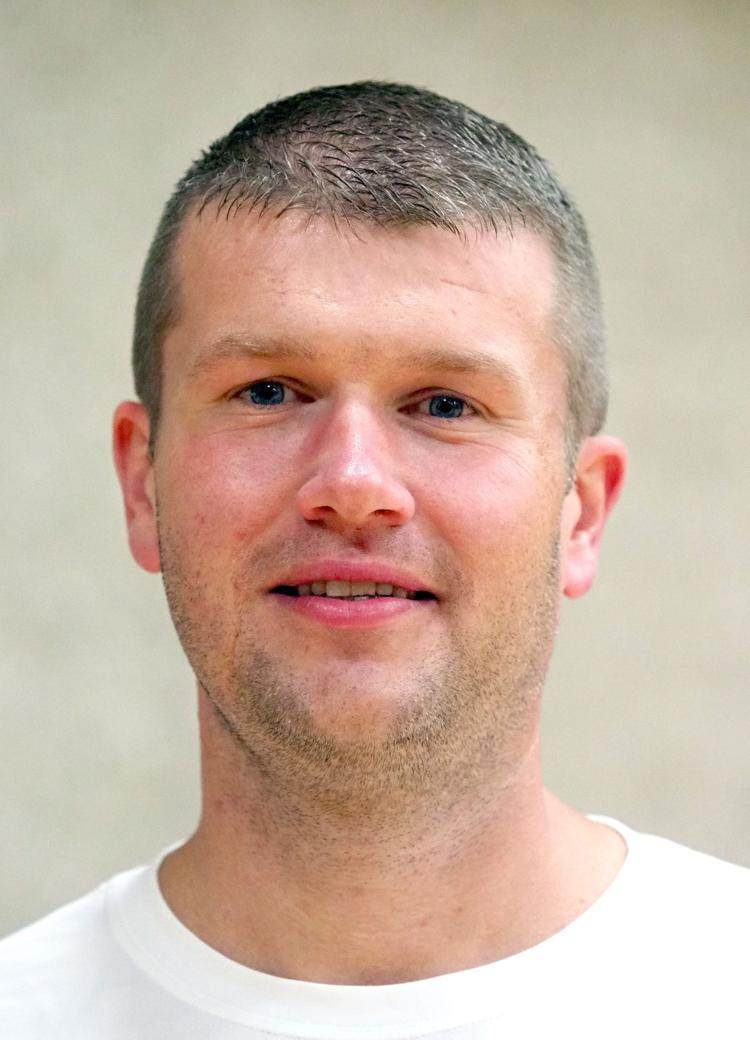 Svagera, a Ralston, Nebraska, native and former Dana College hoopster, joined the BCU staff for the 2011-12 season. He helped preside over teams that finished 26-8 and 32-4 the past two seasons, each winning GPAC regular season titles.
"I'm in a fortunate situation in that I've been here, I'm not new to Briar Cliff or the basketball program," Svagera said. "Obviously I'm stepping into a new role but the familiarity I have with the players, whether that be returners or our new guys who I was obviously involved in the recruiting process with, has made the transition pretty seamless."
It may not be quite as smooth on the court, since the Chargers lost a pair of four-year starters in point guard Shane Graves and guard Bryan Forbes, as well as Austin Lefler, who was also a mainstay the past four campaigns.
"Shane and Bryan were four-year starters here so it certainly seems like they have been here forever," Svagera said. "The exciting part about that is we have a couple really good players back in Erich Erdman and Jay Wolfe. At the same time we have some older guys who have been here but maybe haven't played but they're good players and are ready to step into those bigger roles."
Erdman, a 5-11 junior guard, was a third-team NAIA Division II All-American and first-team All-GPAC performer last season, leading the Chargers with an 18.5 scoring average. Erdman was the sixth man on BCU's Elite Eight team in 2015-16 before moving into a starting role last season.
"If you look at the seniors we lost, I don't know how many points and assists we lost along with great leadership," Erdman said. "One thing that's fortunate is I've had two years learning under them, learning how to lead a young team and that's something I'm going to really try to do this year.
"I've had a lot of talks with coach and read some books on leadership. Points, assists, rebounds and getting wins is fun but it starts with leadership in practice, that's where you build your success."
Wolfe, a 6-4 junior guard, was honorable mention All-GPAC after contributing 10.5 points and 5.1 rebounds per game. Sophomore Jackson Lamb and senior Blake Wiltgen each chipped in 5.8 points in reserve roles but will have to take on expanded duties this season.
"We lost Bryan and Shane and those guys but they definitely helped us go as leaders and showed us how we need to compete in the GPAC every night," Wolfe said. "A lot of these guys are going to have to step up into new roles and we're looking forward to it.
"The expectations remain high, so we're excited about it. I'm just going to have to step up and take a bigger leadership role and help guys. A lot of guys are going to have different roles."
That includes Jeff Daubanton, a 6-6 post who's come off the bench for the last two seasons. Nic Lutmer, a 6-4 junior from Central Lyon is expected to move into a bigger role along with seniors Dylan Janecek, Jared Betz (Bishop Heelan) and Josh Belling.
A strong freshman class includes Tommy Leininger, a 6-1 guard from Aurora, Nebraska, who could figure prominently in Svagera's plan. Post players Jamaris Johnson (6-6) and Austin Roetman (6-7) have also had good preseasons while Ethan Freidel, a 6-1 guard from Tea, was last year's South Dakota high school player of the year.
"It's certainly promising but mixing those guys in with older guys is always interesting how that balance works," Svagera said. "But this group has done an outstanding job of coming to practice ready to compete every day and get better every day. I think they're probably to the point where they're sick of me and ready to play some games.
"I've been around this league a long time as a player and coach and have so much respect for the teams and coaches. I told our guys right away last spring the outside expectations are probably lower than we've had the last few years here but the standards in our program are always going to be the same. We want to compete at the top of the GPAC and be in Branson (national tournament) in March and our guys have done a great job of handling those expectations."
Erdman will have the opportunity to play in his hometown when the Chargers open the season Tuesday in Forest City, Iowa, against Waldorf. The first home game is Nov. 10 against Friends (Kansas).