SIOUX CITY | Morningside will have to expect the unexpected on Saturday.
Midland has lost three games in a row since opening the season with four straight wins. The Warriors went to their backup quarterback during their last game against Concordia, and did not play last week as Midland had a bye to prepare for the No. 4 Mustangs.
"They started off with a good run then struggled lately and then had a bye week," Morningside Coach Steve Ryan said. "It will be interesting to see what kind of team shows up."
So what does Ryan expect to see out of Coach Jeff Jamrog's team Saturday at Olsen Stadium?
"I just don't know," he said. "I don't know what their plan will be."
Against Concordia, Midland (4-3, 2-3) used two quarterbacks as starter Garry Cannon was pulled after just three passes, two that were picked off by the Bulldogs. Backup Payton Nelson went 11 of 24 for 193 yards, two touchdowns and an interception.
"They have some good athletes and they can create some big plays," Ryan said. "They created two big plays early against Northwestern and got up 14 to nothing so they have good athletes. A lot of that is just (starting quarterback Garry) Cannon creating them with his feet along with their running back."
Cannon has thrown for 820 yards and 10 touchdowns.  Lukas Vopnford leads the Warriors with 416 rushing yards.
Perhaps the biggest area of concern for Morningside will be in the kick return game where Midland's Exavier Edwards, a 5-foot-11, senior defensive back, is one of the top kickoff return specialists with an average of 31.3 yards per return to rank fifth nationally. Edwards was the NAIA National Special Teams Player of the Week after he had two touchdown returns in the Warriors' 33-28 victory against Dordt, including a game-winning 73-yard touchdown with 1:48 left in the game. Edwards had a 97-yard TD run back earlier in the contest.
"The kid is phenomenal in kickoff returns and they play really well in special teams," Ryan said. "It always makes you nervous because anytime they can run one back. I think they have run three back already this year which is pretty impressive."
Regardless of how the Warriors plan to attack Morningside (8-0, 5-0), the Mustangs will continue to do what they have done all season -- put up yards and points in bunches.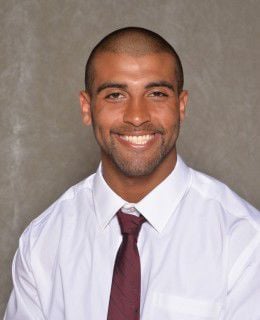 Bubba Jenkins is coming of a 238-yard rushing performance, for the seventh highest single-game rushing performance in Morningside history in the team's win over Hastings a week ago. He has now rushed for 1,236 yards this season to lead the NAIA. Arnijae Ponder also went over 100 yards for the second straight game against the Broncos.
"We need to run the ball consistently and we can run it better, and also pass protecting and protecting the quarterback," said Ryan of what he wants to see from his team this week.
Quarterback Trent Solsma, who did not play against Midland last season because of injury, showed what the future held in 2015 when he set a school record by completing all 15 of his passes for 352 yards against the Warriors. He has completed 74.2 percent of his passes this season for 2,633 yards and 33 TDs.
Wide receiver Connor Niles, who was named the GPAC special teams player of the week last week, leads the team with 56 catches for 908 yards and 12 touchdowns.
The Morningside defense has allowed just 26 points the last two games combined and ranks 10th in the nation giving up 19.8 points per game.
Senior linebacker Caden McDonald leads the Mustangs in almost every defensive statistical category with team-high totals of 42 solos, 32 assists, 74 total tackles, 10 tackles behind the line of scrimmage for losses of 46 yards, six quarterback hurries, 4.5 quarterback sacks, three interceptions, two blocked kicks and a fumble recovery.
The game will be played with temperatures expected to be in the 40s with some wind. It is the kind of weather the Mustangs can expect with two weeks remaining in the regular season and the postseason likely to follow.
"I think we will handle them alright because our guys have experienced bad weather before and I think it is a positive of being in the playoffs. You get used to bad weather," said Ryan, who has led Morningside to 13 straight postseason berths.
Morningside is 17-2 all-time against the Warriors including 12 straight.