SERGEANT BLUFF | The game goes in the books as a 52-36 Sergeant Bluff-Luton girls basketball victory over Dakota Valley, but in reality it was a nightmare shooting night for both teams.
Sergeant Bluff-Luton just happened to make a few more baskets and free throws than Dakota Valley and come out on top. However, this was not one that either squad will probably store in their memory banks.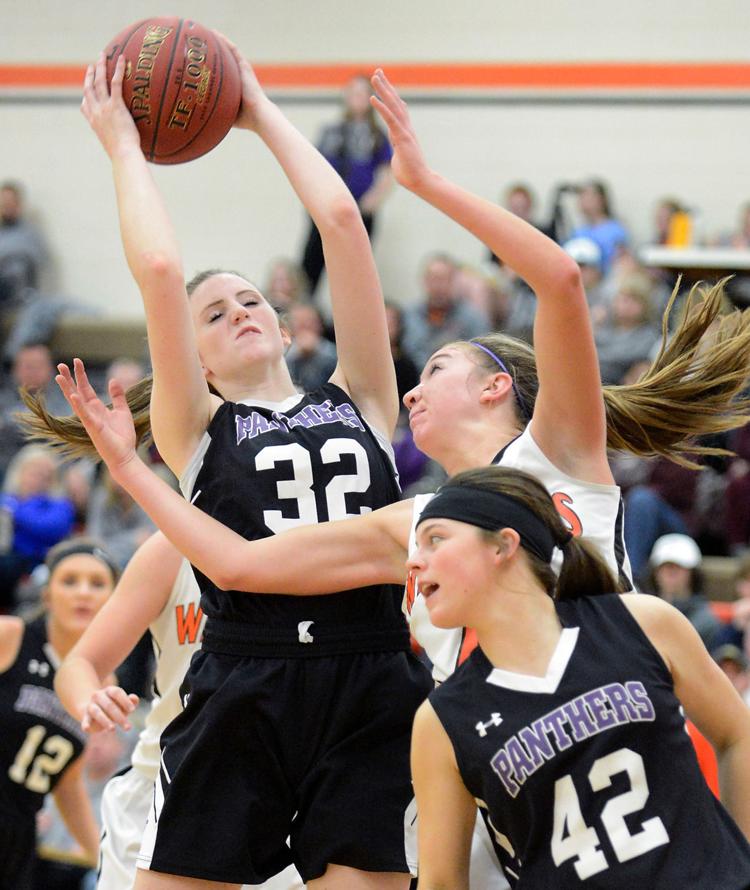 "I did think our girls did a nice job at halftime of making some adjustments," SB-L Coach Miranda Riediger said. "We were too crammed in the middle and we spread the floor better in the second half. I did think that we pushed the ball well, but there are obviously things we need to get better at."
One would be shooting. The Warriors were 18-for-59 for 30 percent from the field and Dakota Valley was even more abysmal, making just 13 of 60 for 22 percent.
Sergeant Bluff-Luton (6-3) pulled away from a 21-18 halftime lead by getting some baskets in transition. Anna Lucas scored eight of her 14 points in the third quarter, hitting a couple of 3-pointers as the Warriors opened up a 38-27 lead at the break and then made 10 free throws in the fourth quarter to maintain the comfortable advantage.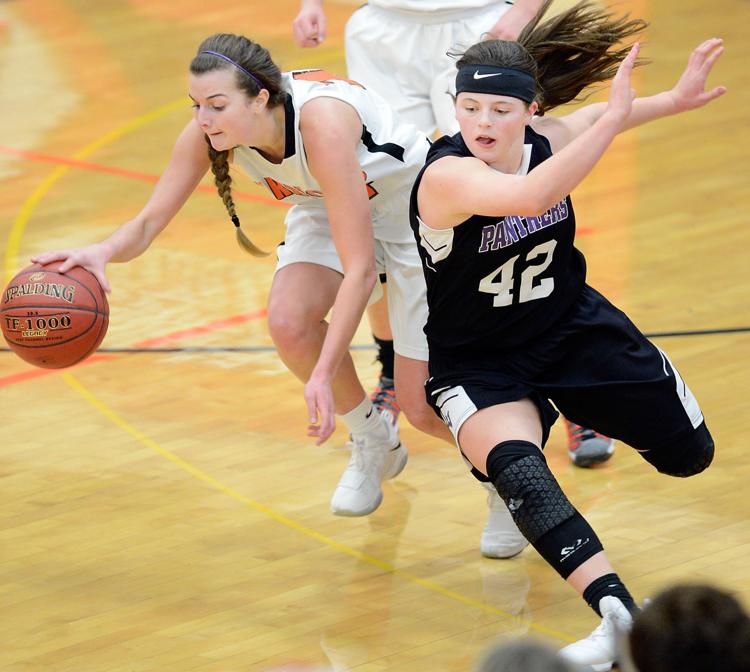 Abby Wisecup led SB-L with 19 points and 12 rebounds, while Peyton Wingert scored 13 for Dakota Valley, which suffered its second straight loss after opening the season with four wins in a row. Wingert, though, struggled through a 4-for-33 shooting night which mirrored her team's overall effort.
"We definitely struggled today, that's for sure," Dakota Valley Coach Tammy Lilly said. "We just needed to make sure we kept attacking the rim but we didn't get enough second chance opportunities. And we had to give ourselves chances to get to the free throw line. When shots aren't falling that's where you get yourself back in the game and we just didn't get enough of that."
Dakota Valley went to the free throw line 13 times, making eight, while Sergeant Bluff-Luton was 12 of 22 from the stripe.
"It was a typical first game back after break," Riediger said. "Timing was just a little off tonight, but our second half was much better than the first and I was proud of our girls' execution in the last three minutes of the game, too."
Kylee Christensen pulled down 11 rebounds as the Warriors held a 52-43 advantage on the boards. Kenzie Foley just missed a double-double with nine points and nine rebounds. Dakota Valley's Madisyn Heeren grabbed a team-high 10 caroms.