DES MOINES | From start to finish, Sheldon was dominant, offensively and defensively.
Coach Eric Maassen's squad began its bid to win a second state championship with a commanding performance in Monday night's 63-50 first-round Class 2A state tournament win over Carroll Kuemper at Wells Fargo Arena.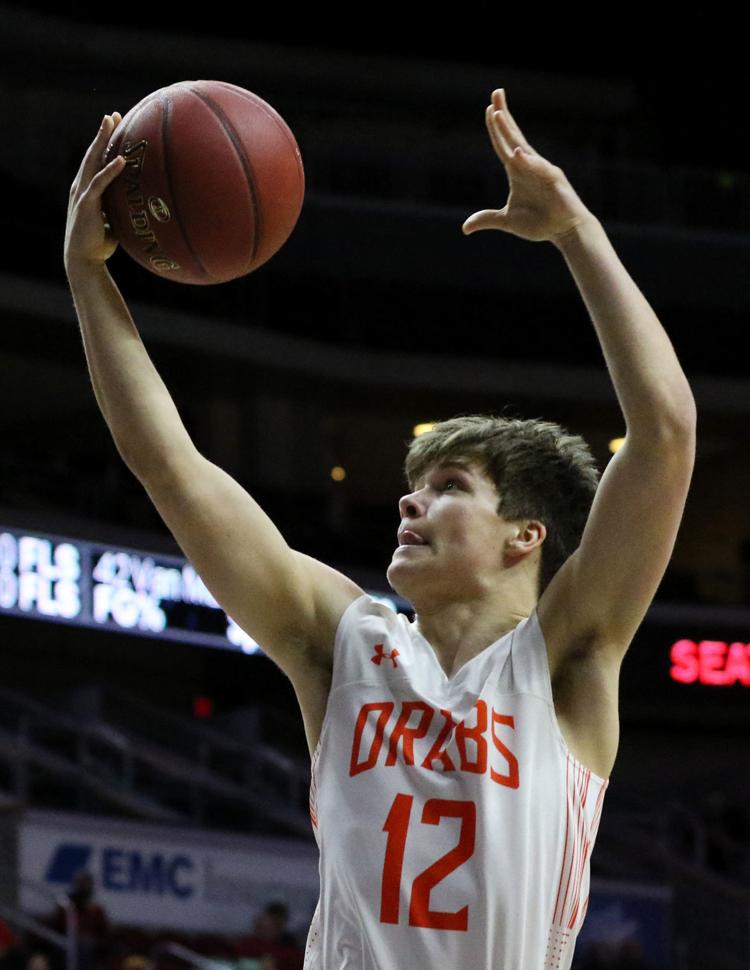 Jaden Kleinhesselink made three of his four 3-point baskets in the first quarter as the Siouxland Conference runner-up, playing in the state tournament for the first time since winning the 2013 2A title, exploded to a 19-5 lead. Sheldon enjoyed a 34-24 rebound advantage and also limited the Knights to 34.0 percent shooting.
Kleinhesselink scored 17 points for Sheldon (22-3) while 6-foot-5, 240-pound Ryan Van Marel added 15 points and nine rebounds. Six-foot-six Kyle Boerhave, the other half of the Orabs' Twin Tower combination, posted his eighth double-double of the season, recording 12 points and 12 rebounds for a team that shot 56.1 percent.
"It was a lot of fun out there," said Boerhave, whose squad will face Cascade in a 2A semifinal which will begin at 8:15 Wednesday night.
"We knew we had to get inside early, whether it was a guard or a post. When you get inside, great things happen. It opens up shooters."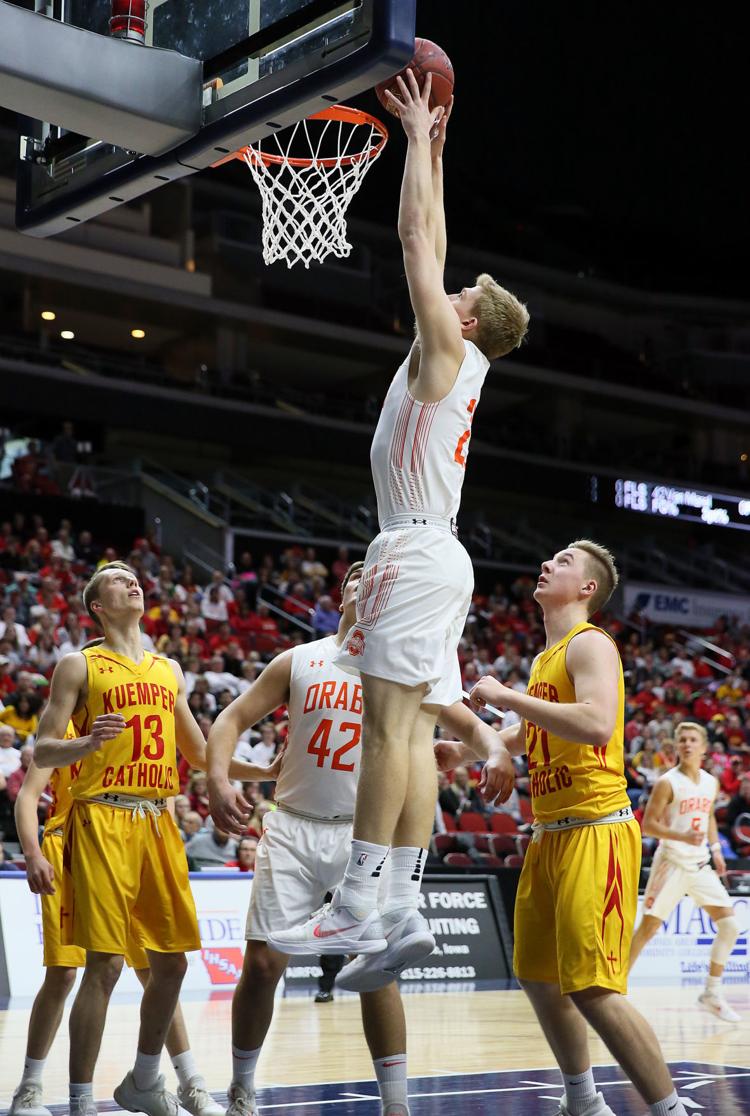 Sheldon bolted out of the gate, scoring on eight of its first 11 possessions in the first quarter. The first of Kleinhesselink's three 3-point connections in the frame reversed a 3-2 deficit and launched a 17-2 run.
Kleinhesselink was 3-for-3 from beyond the arc in the first quarter and missed just once in five attempts for the game. He's 44 of 96 from 3-point range this season.
"Right away, I thought it was going to be close," said Kleinhesselink. "Once we got that big lead, it was huge just keeping that momentum. We just couldn't get too high. We know that (Kuemper) has really good shooters and we know they can make a run at any time. We just had to continue to play good defense."
Limited to just two points in the first half, Parker Badding finished with a game-high 21 points for Kuemper (15-9), which was coming off a 59-47 upset over two-time defending 2A state champion in the substate title game. Sam Auen, the squad's season leader with 77 3-point field goals, added 18 points, making four of his five treys in a 2 1/2-minute span in the second quarter when the Knights suddenly pulled within single digits.
Blaise Gunnerson lifted the Knights within 26-20, but Luke Van Beek's trey gave the Orabs a 29-20 lead shortly before halftime. Sheldon, which increased its lead to 33-20 on Kleinhesselink's 3-pointer from the right corner in the first minute of the third quarter, maintained its advantage, though Badding, who scored a school single-season record 546 points, made a blistering second-half effort.
"It didn't feel (dominating) because it felt like (Kuemper) was always a possession behind," said Maassen. "We came out really good, defensively. I thought we made them make some challenge shots and we were fortunate to make some shots early on. We ran really good offense to get us off to a good start."
Sheldon, incidentally, is one of two teams from the Siouxland Conference to win Class 2A state titles, a trend that included Sioux Center's title in 2003. Overall, the standout Northwest Iowa league has claimed 12 state titles from five other schools, including four 1A titles for Rock Valley.
"Defensively (Sheldon) did a great job and they made it difficult for us to get open shots," said Kuemper Coach Sean Minnehan. "Sam got hot in the second quarter. Other than that, they did a great job defensively getting out and contesting us. They were athletic and it gave us problems."
030418 SMR-LS 333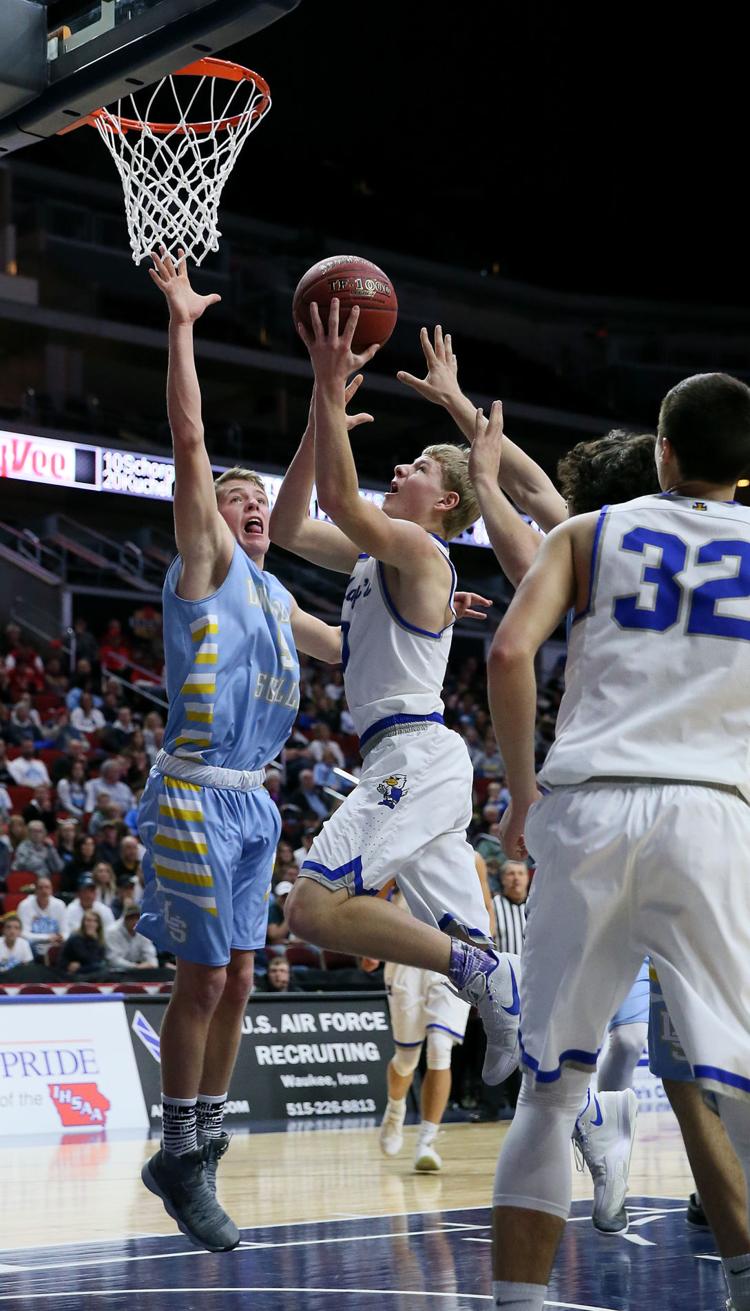 030418 SMR-LS 332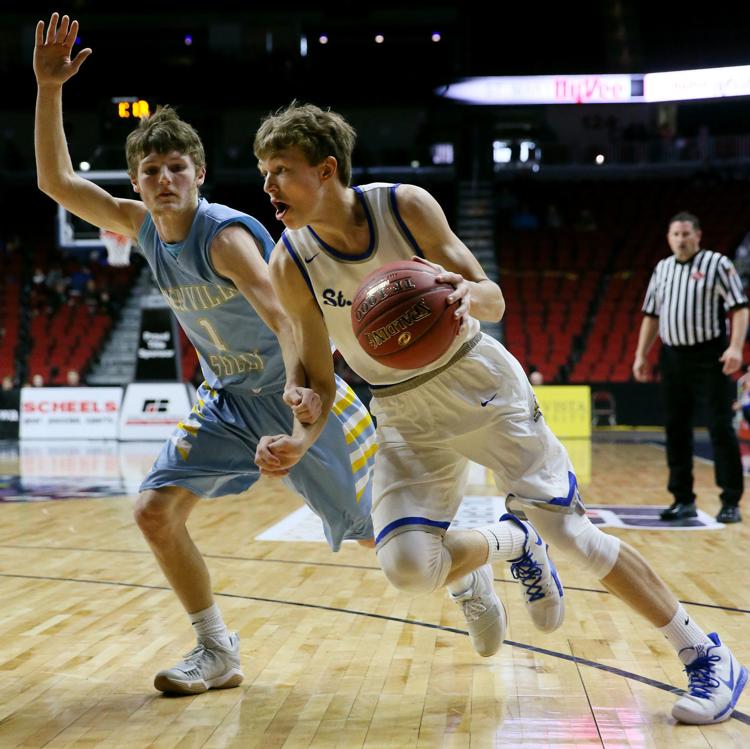 030418 SMR-LS 335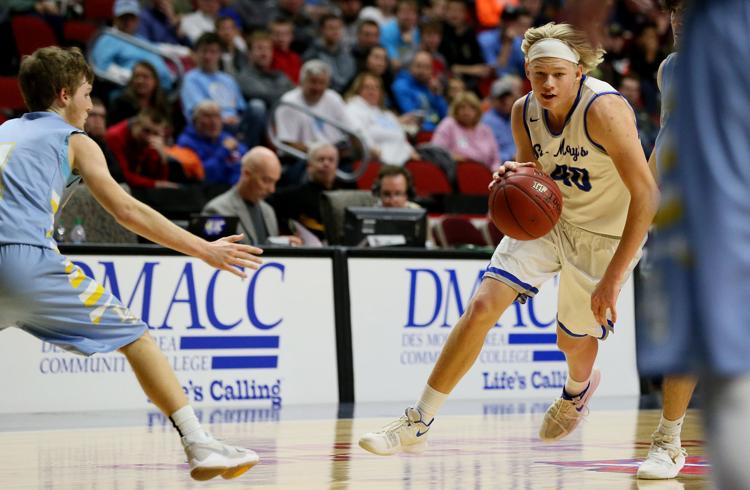 030418 SMR-LS 331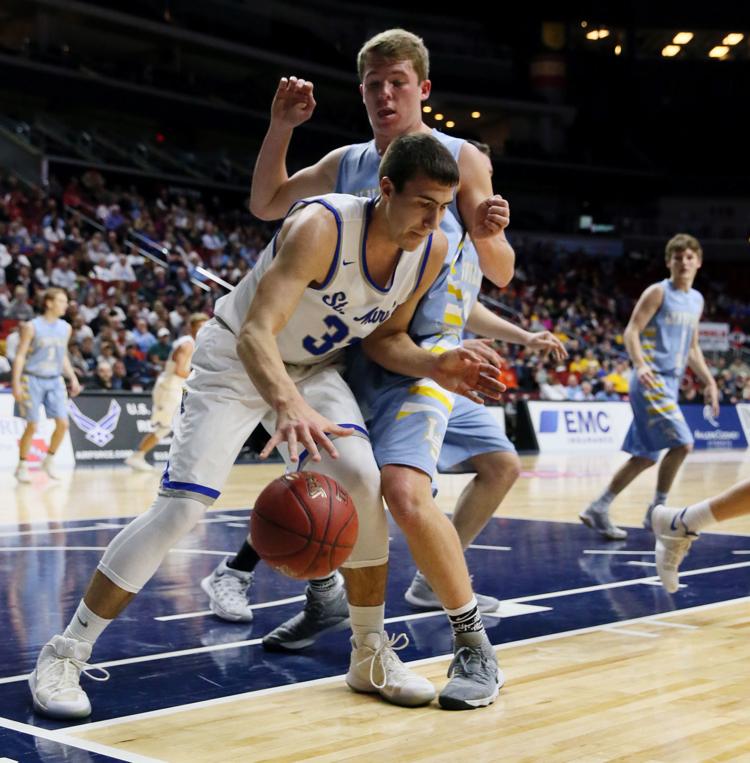 030418 SMR-LS 330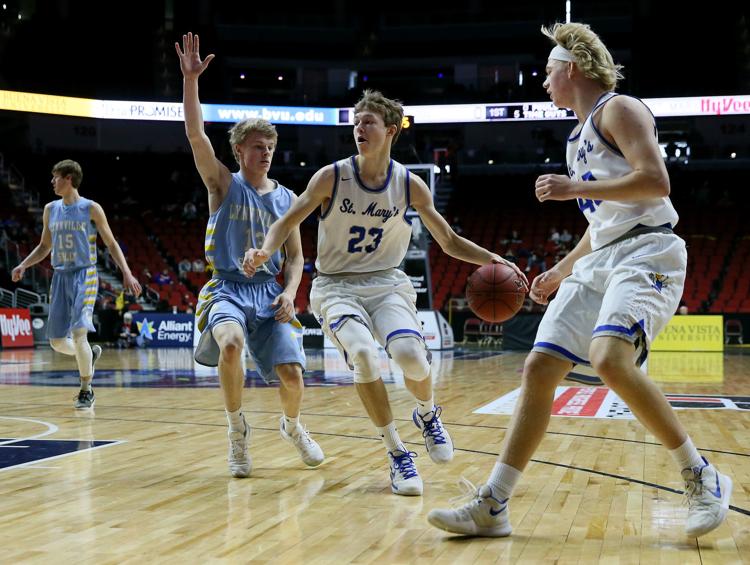 030418 SMR-LS 329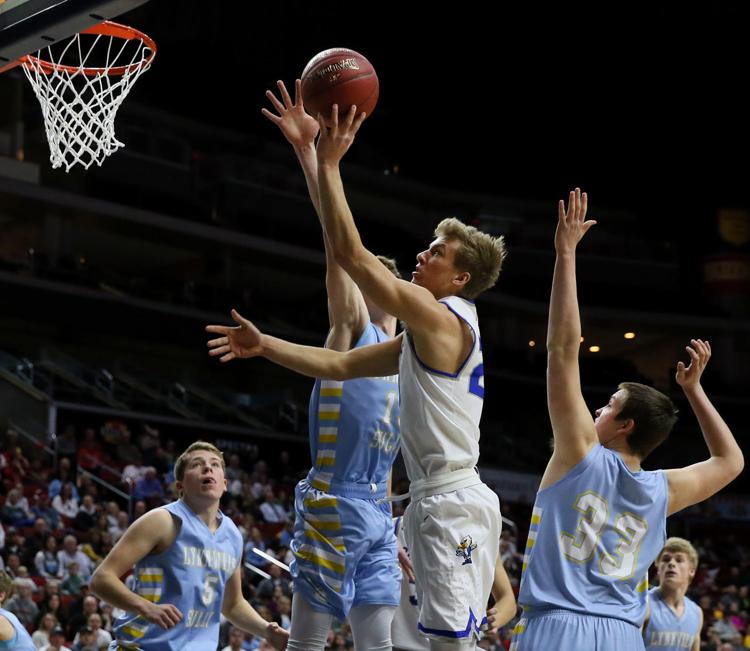 030418 SMR-LS 319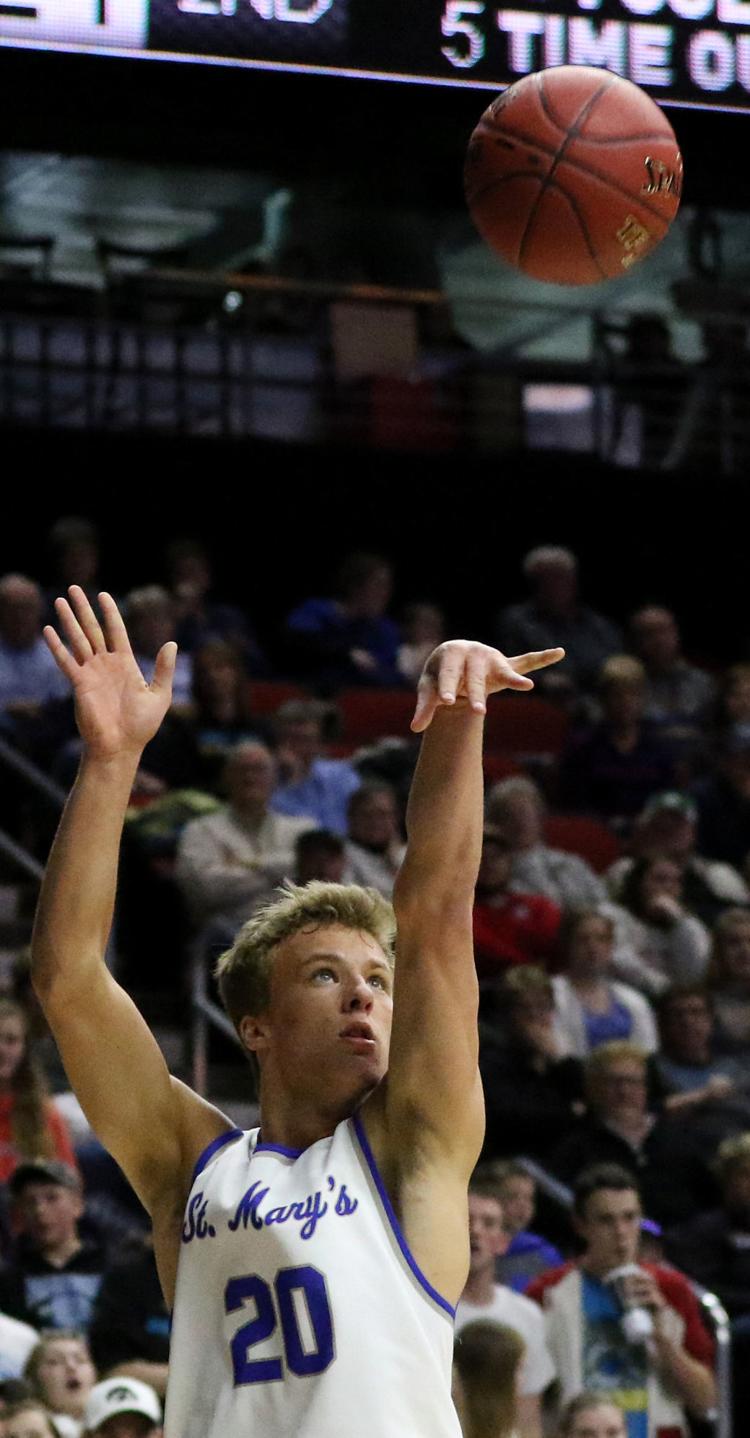 030418 SMR-LS 318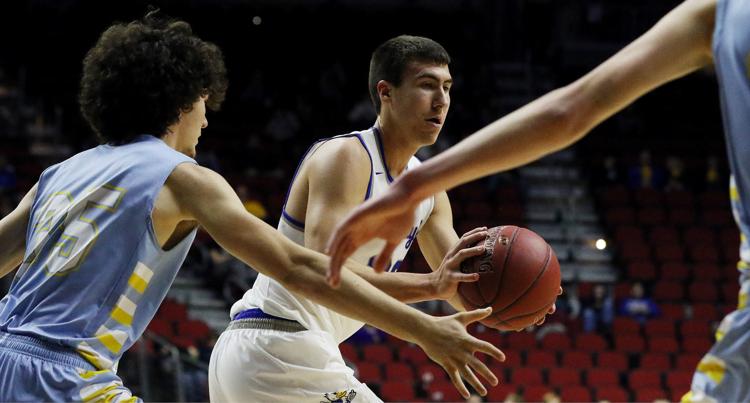 030418 SMR-LS 317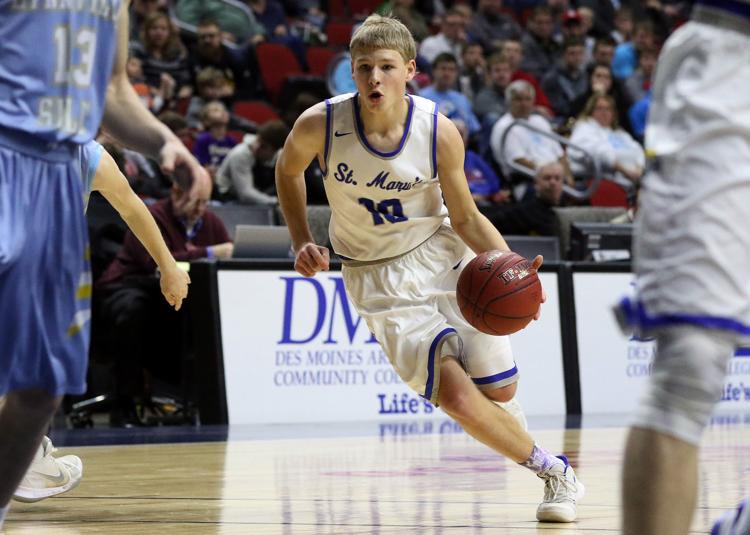 030418 GLR-DBG 443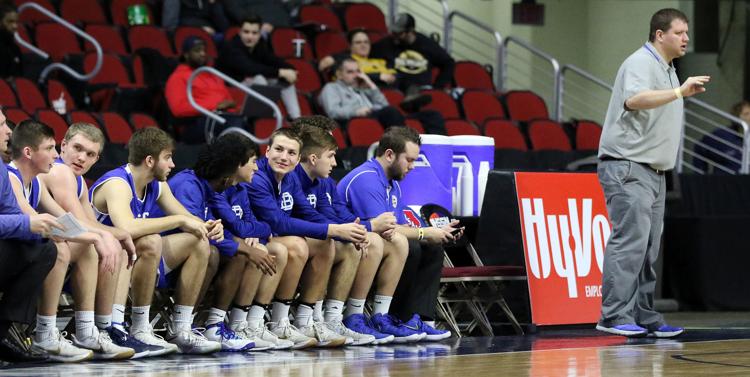 030418 GLR-DBG 444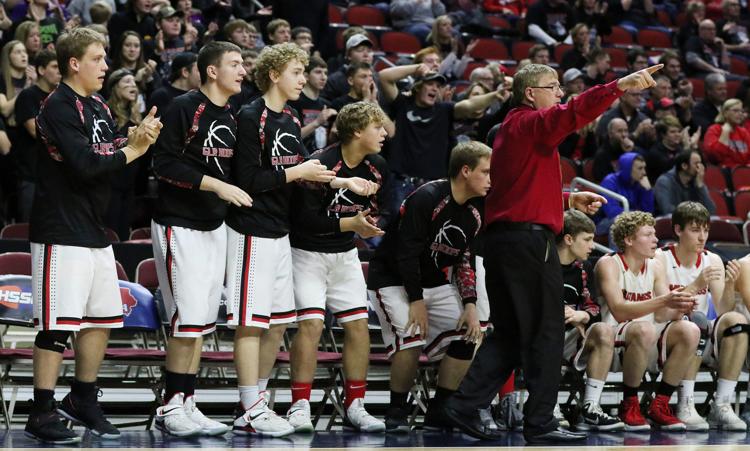 030418 GLR-DBG 445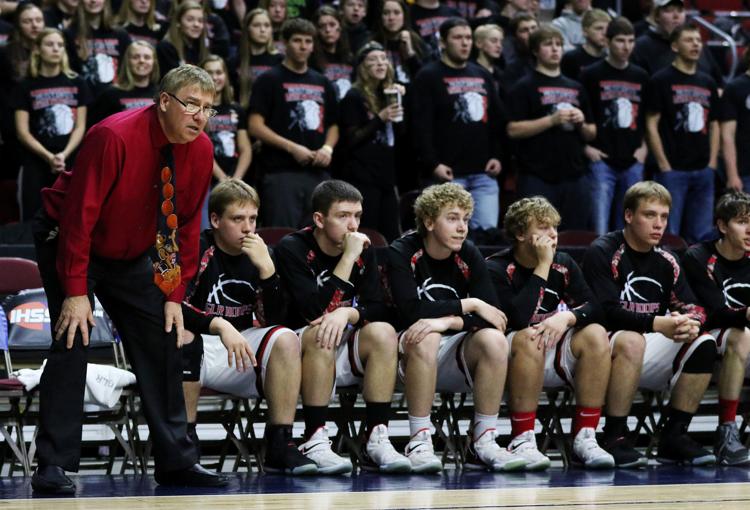 030418 GLR-DBG 446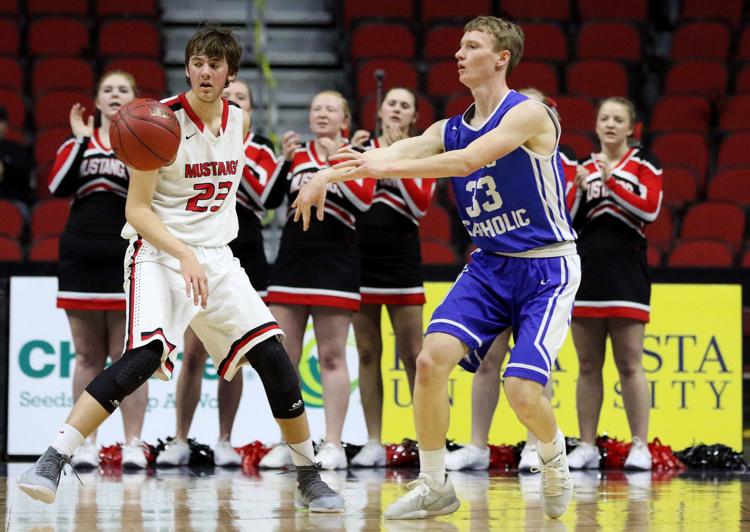 030418 GLR-DBG 463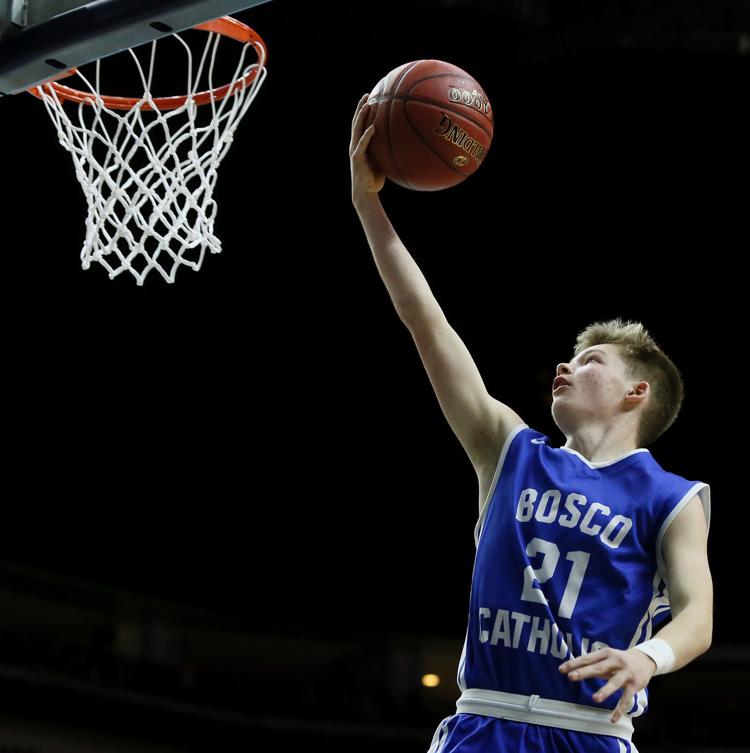 030418 GLR-DBG 464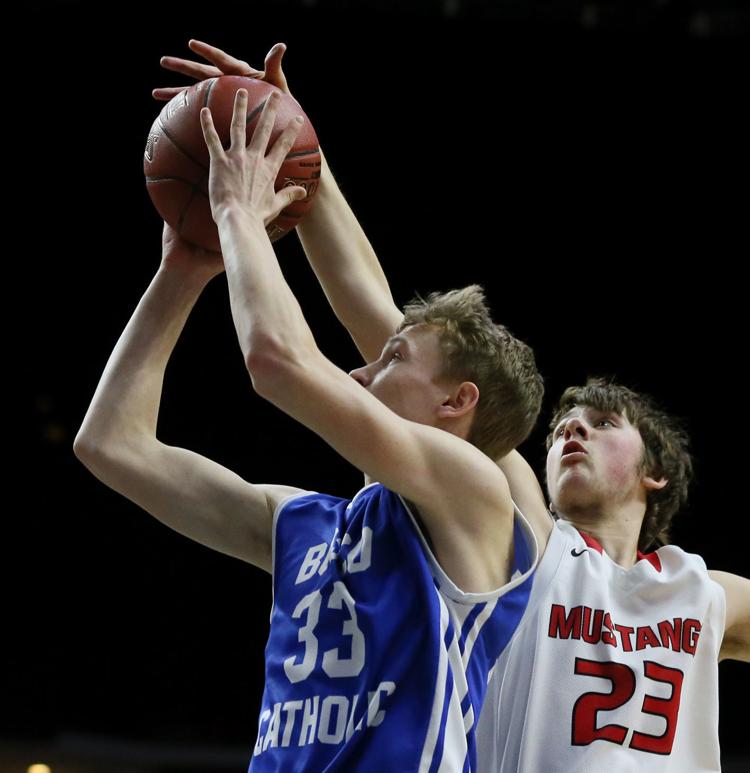 030418 GLR-DBG 465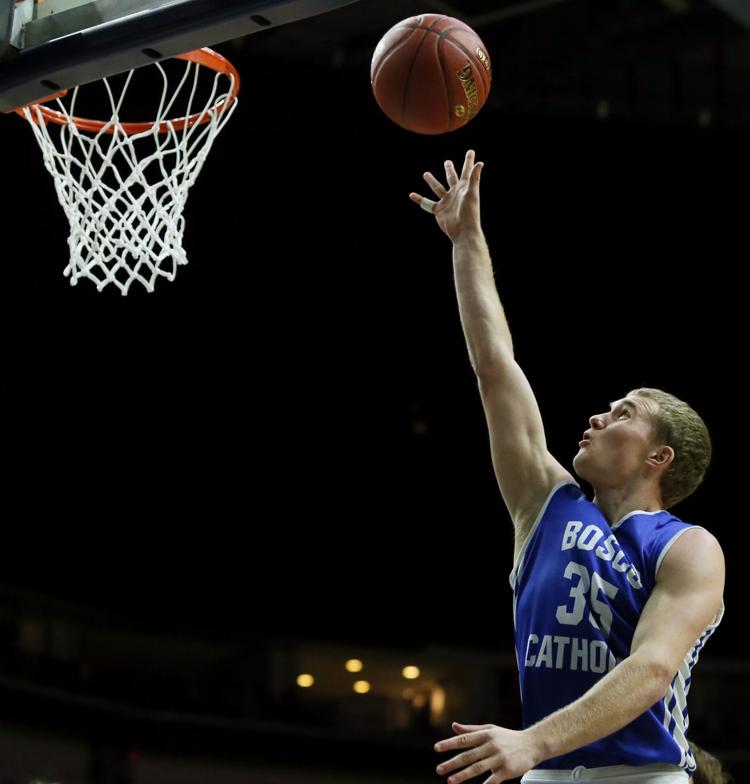 030418 GLR-DBG 466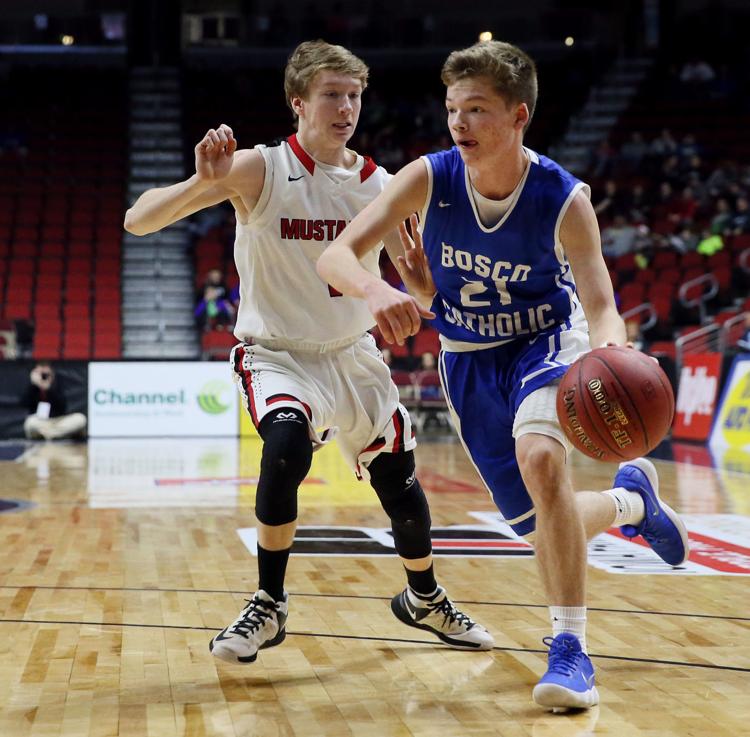 030418 GLR-DBG 467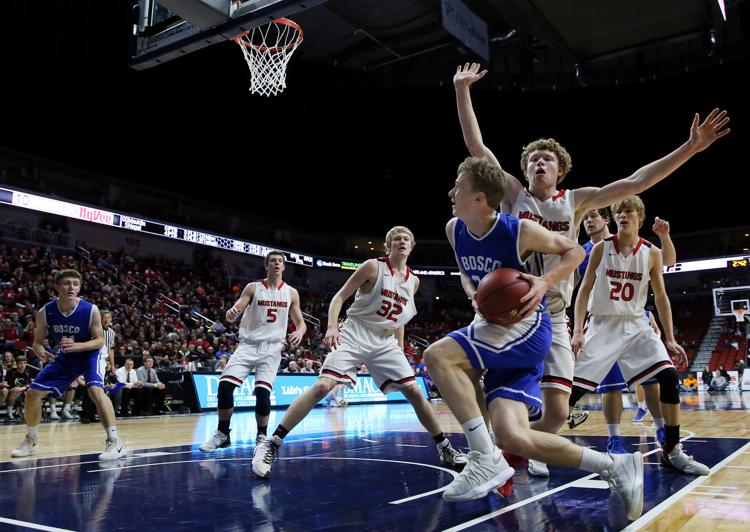 030418 GLR-DBG 468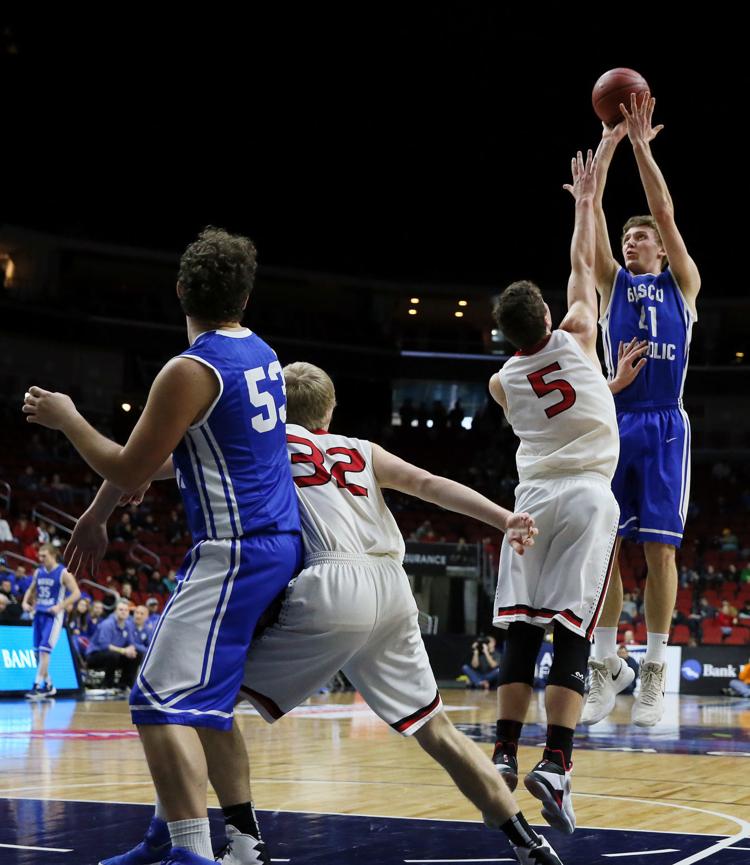 030418 GLR-DBG 469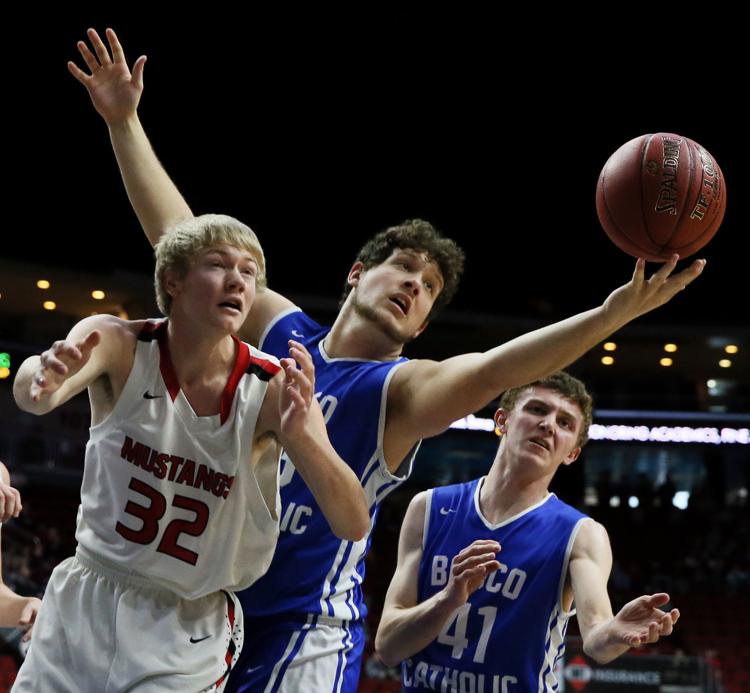 030418 GLR-DBG 471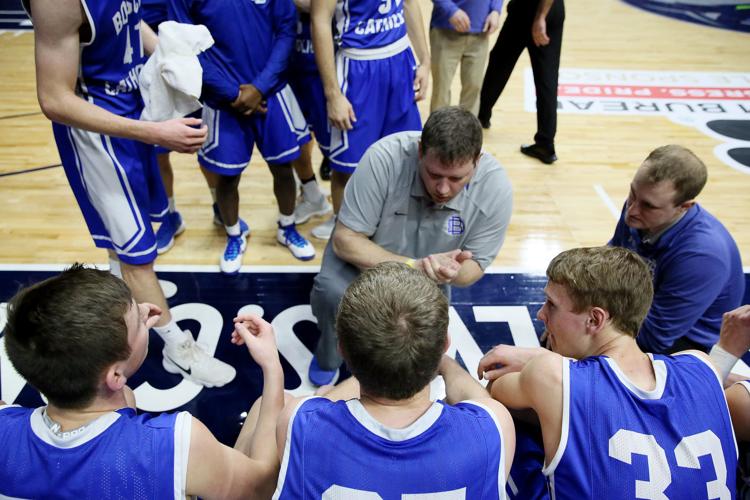 030418 GLR-DBG 472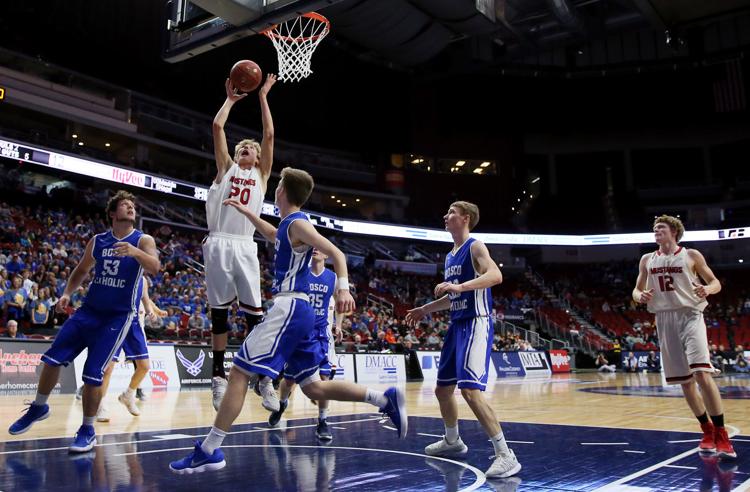 030418 GLR-DBG 473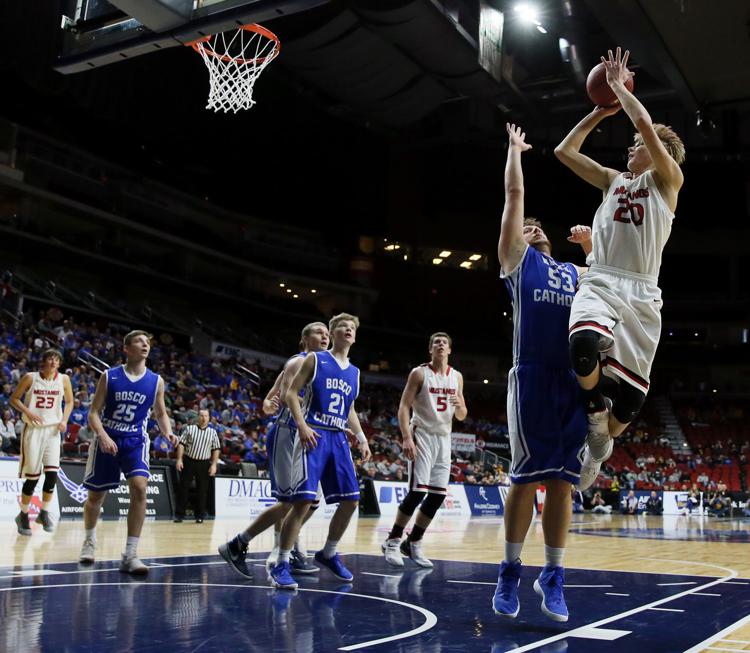 030418 GLR-DBG 474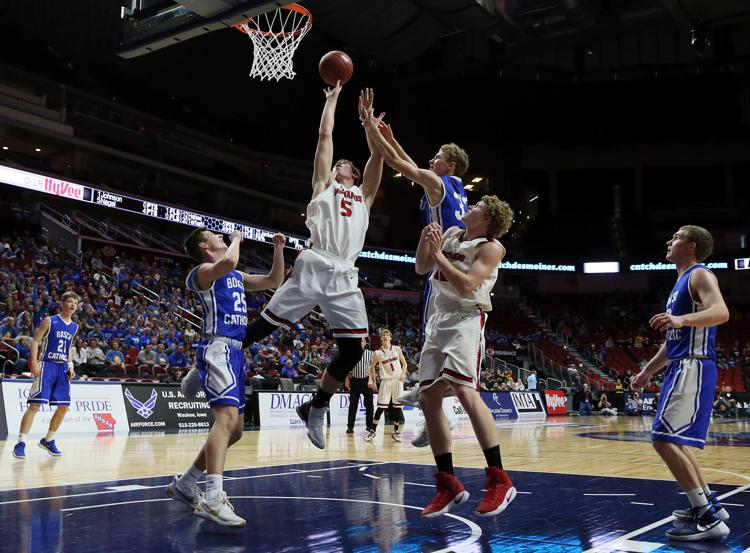 030418 GLR-DBG 475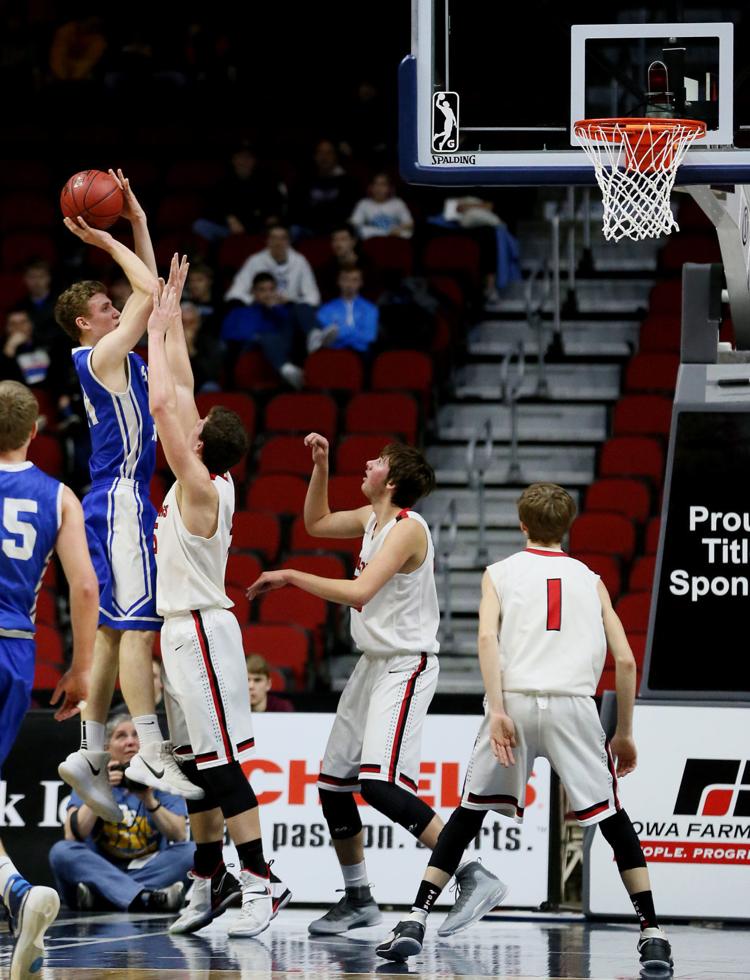 030418 GLR-DBG 476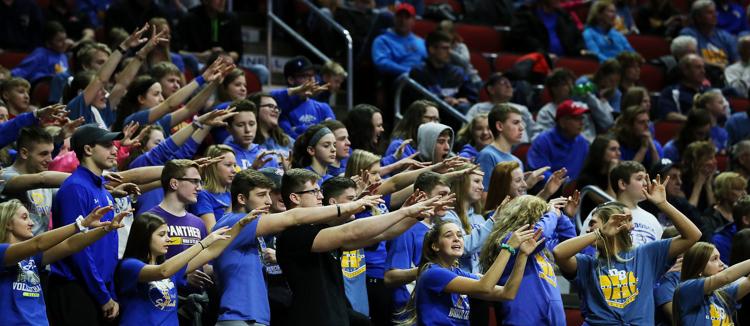 030418 GLR-DBG 477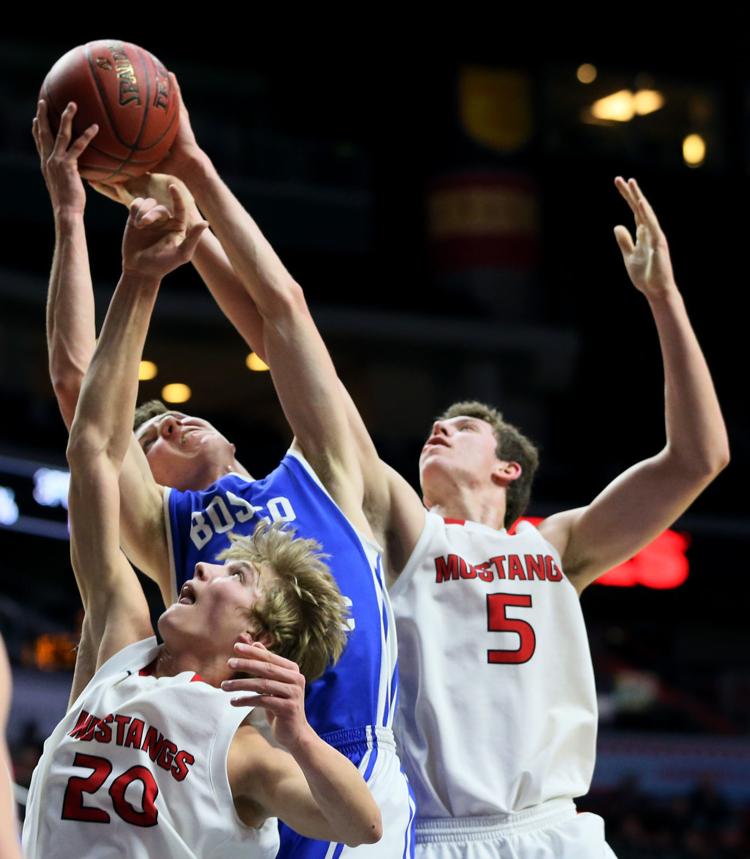 030418 GLR-DBG 478