LAKE PARK, Iowa | Lane Gunderson realizes it's a generic answer.
Asked what makes Eight-Player District 1 so dominant, the Harris-Lake Park coach simply said it involves Northwest Iowa's tradition of tough small-school football. Gunderson has guided six teams to the Eight-Player state playoffs, including last year's state runner-up.
Remsen St. Mary's has also reached the playoffs six times as have two more District 1 teams, Newell-Fonda and Graettinger-Terril/Ruthven-Ayrshire. West Bend-Mallard has been in the Eight-Player playoffs five times, one more than Kingsley-Pierson.
"People get tired of hearing it, but it's a Northwest Iowa thing, not just Eight-Player," said Gunderson. "You get to this part of the state, there's really good football and really tough kids who love the opportunity to play high school football."
"The biggest thing, I think, is these schools have strong athletic tradition in many sports," said Newell-Fonda Coach Brian Wilken. "These kids are talented, very hard-working kids who spend time preparing themselves to be as good as they are. You'll find special kids in this district like a running back or a quarterback who can run or pass."
Newell-Fonda is one of those traditional teams. From 2012 to 2015, Wilken had a string of teams that reached at least the semifinal round, highlighted by the 2014 state title.
Remsen St. Mary's, which plays at Newell-Fonda in a showdown of undefeated teams Friday, won a state title in 2004. Kingsley-Pierson had joined Remsen St. Mary's, Newell-Fonda, Harris-Lake Park and G-T/R-A in last week's Associated Press Eight-Player state rankings, but dropped out following last Friday's 48-8 loss to Newell-Fonda.
"Sometimes, it's the way the stars align," said Kingsley-Pierson Coach Bart Boustead. "Last year, Eight-Player was tough in the south and this year, it's Harris-Lake Park, Graettinger-Terril, Newell-Fonda and Remsen St. Mary's. This district is real tough. (Friday) it showed when we were handled well by Newell-Fonda with their size and speed and the way they ran the ball at us and dominated in the line."
Another reason for District 1's dominance? Several teams have outstanding running backs or quarterbacks.
Boustead's squad, who has three running backs who have topped 200 yards rushing, including quarterback Cam Bainbridge (338 rushing, 434 passing, 11 total touchdowns), will be on the road this week to face G-T/R-A quarterback Jacob Conlin. He's a dual-threat who has passed for 322 yards and four touchdowns while also rushing for 499 yards and six touchdowns.
Conlin shredded a sharp Newell-Fonda defense with 228 yards in a 25-22 loss on Sept. 8. The Mustangs have allowed eight points or less in three other games while Harris-Lake Park, despite losing returning second-team all-state linebacker Keegan Carpenter to a knee injury, has three shutouts.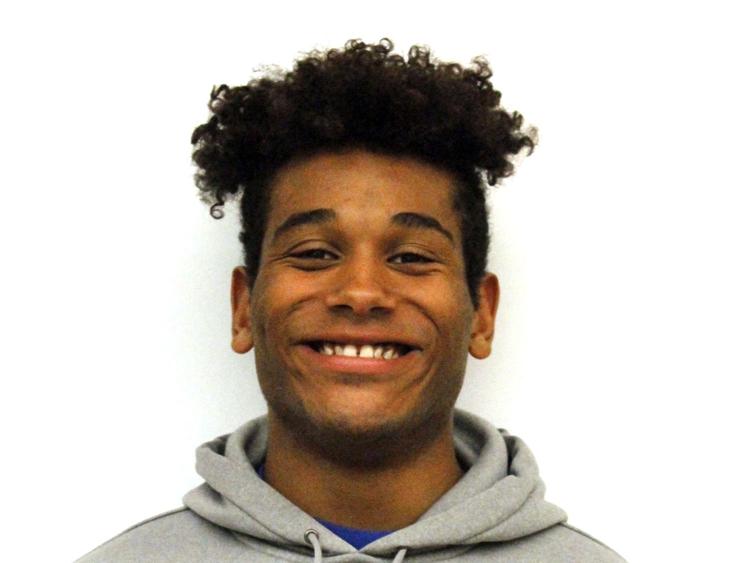 An impressive newcomer has Remsen St. Mary's thinking it can be the latest District 1 team to make a deep playoff run. Canaan Cox ranks third among Eight-Player running backs with 809 yards and 17 touchdowns.
A year ago, Cox rushed for 2,343 yards and 34 touchdowns as Statesville Christian went 12-2 and won the North Carolina Independent Schools Athletic Association's Division III state title. Two weeks ago, he carried for 253 yards and three touchdowns in a 58-32 win at Harris-Lake Park, then followed up with 221 yards and four touchdowns in a 44-6 rout over West Bend-Mallard.
"He's so quick, so fast and he's such a great runner," said Remsen St. Mary's Coach Ryan Hajek, who quarterbacked the 2004 team coached by his father, Ken Hajek, who now coaches Six-Player football at Santee, Nebraska.
"Anytime a running back has so much success, you look at the guys around him. Our offensive line and receivers have done a great job blocking downfield. He's a great addition, but the rest of the kids work their tails off too."
While Newell-Fonda's defense prepares for Cox, Remsen St. Mary's will face quarterback Jesse Haack, who has yet to complete a pass, but has rushed for 553 yards and eight touchdowns.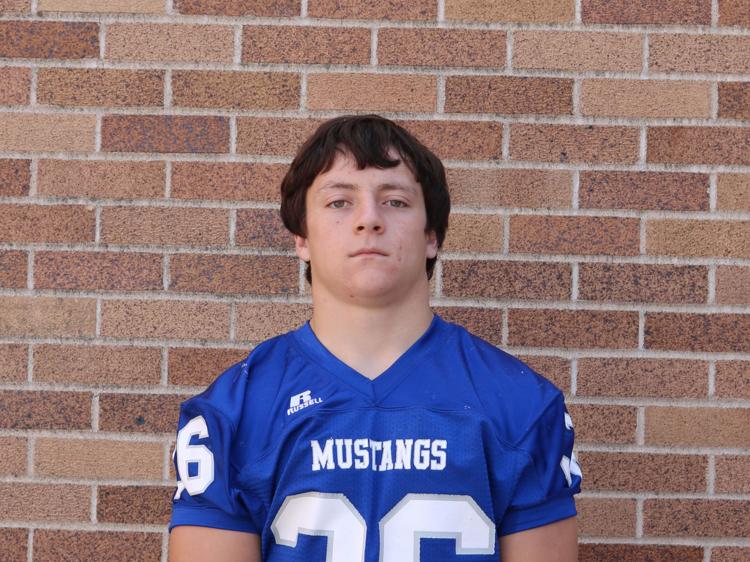 Haack was a tailback when the season started, but was pressed into duty after Cody Holtgrewe was lost for the season with an ACL injury in Week 2. A week later, the Mustangs lost another quarterback to a similar injury, Michael Melohn.
"When you've been in this as long as I have, you learn to expect anything is possible," said Wilken. "Our philosophy is next man in. We have to keep flying.
"Jesse is a very hard-working, great kid. We knew he could run the football, but he's spent time after practice with receivers trying to get better throwing the football. We know he will. What he's doing for us is accepting a new role."
Gunderson sympathizes with Wilken. His son Trevor, who earned first-team all-state honors last year rushing for 1,541 yards and 25 touchdowns, broke his ankle the first week, but may be able to return to action in about a week when the Wolves host West Bend-Mallard.
Bryce Perkins, who passed for 2,123 yards and 37 touchdowns a year ago for the Wolves, has passed for 636 yards and 11 touchdowns while rushing for 162 yards and three scores. Three receivers have caught at least three touchdown passes, but Perkins' coach feels in this powerful district, his team might have to win out in order to make the playoffs for the fourth straight year.
"This is a brutal district," said Gunderson. "It's definitely a year you wish it was four teams making the playoffs. I feel good for the teams that will make it because they'll be well-prepared, but for the kids who put a ton of time in, I'll feel bad for them."