SIOUX CENTER, Iowa | As far as Sioux Center's volleyball team is concerned, one is just a number.
There was a position change in the Iowa Girls High School Athletic Union Class 3A state rankings on the final Thursday of September. Five days after 5-foot-11 senior middle hitter Alexis Toering (294 kills, 308 digs, 59 blocks) provided nine kills, 15 digs and two blocks in a 2-1 win over Kuemper Catholic during pool play at the Unity Christian Tournament, the Warriors moved up a spot to No. 1 while Kuemper dropped to No. 2.
These two teams are on a collision course to meet in the state tournament finals later this week at the U.S. Cellular Center in Cedar Rapids. Sioux Center (32-5), which faces No. 13 Red Oak (23-13) at noon on Wednesday, is the No. 1 seed while Kuemper (38-2) is seeded second.
"That was one of our best matches of the year," said Toering, a four-year starter who also played on the 2014 and 2016 Sioux Center 3A state tournament teams. "We played a super-high energy game. There was a lot of talk, a lot of communication, things that set us ahead. Kuemper played well too, but we pulled through more than anything.
"We were all a little surprised (with the No. 1 ranking). I didn't know we'd go based off that match, but it ended up happening. We feel good we accomplished that. You can't get too caught up in numbers. We have to focus on other things. We try not to pay attention to it."
Sioux Center has posted a 12-1 record since that top billing, losing only to No. 5 (4A) Bishop Heelan at the Heelan Classic. As far as 10th-year head coach Julie Oldenkamp (279-105 at Sioux Center) knows, it's the first time the volleyball program has been ranked first.
Oldenkamp doesn't put emphasis on state rankings, especially the No. 1 position.
"Over the years, we've been in a variety of places throughout the rankings," she said. "I try to let the girls focus on improving and getting themselves better all the time. It's a nice honor, but it's not our focus.
"The girls obviously knew about it. People talk about it. We've openly talked about it. We said it doesn't define us. It doesn't dictate anything. We're not about to let that place put pressure on is. What we're going to do is keep having fun and improving."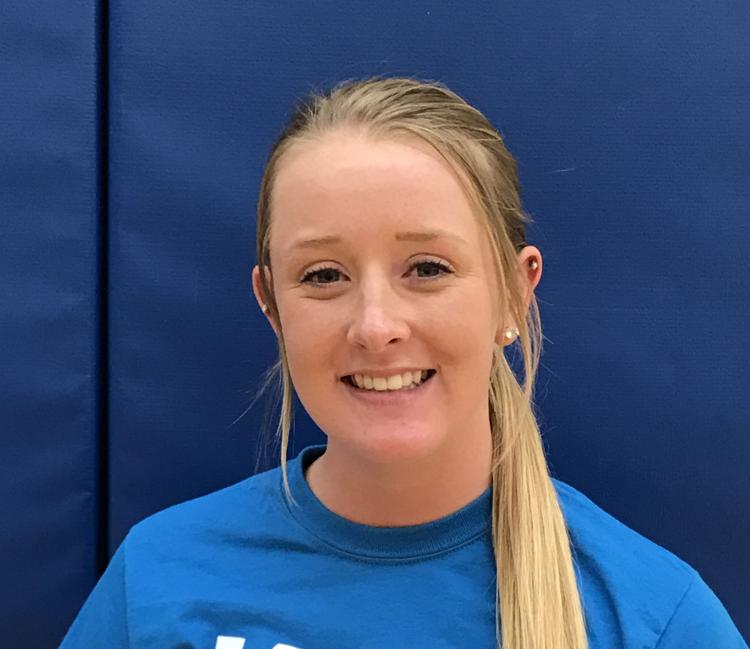 Having fun is precisely what Sioux Center setter Jordyn VanMaanen (809 assists, 256 digs), a 5-8 senior, is having while directing a balanced offense. It featured a team-best 12 kills from 5-6 sophomore right side Makennah Traver (210 kills, 224 digs) in the 3-0 sweep over Humboldt in the regional final. Toering added nine kills for the Siouxland Conference champions while 5-7 senior outside hitter Camryn Cleveringa (230 kills) and 5-8 junior middle hitter Alyssa Mulder (140 kills) added eight and seven kills, respectively.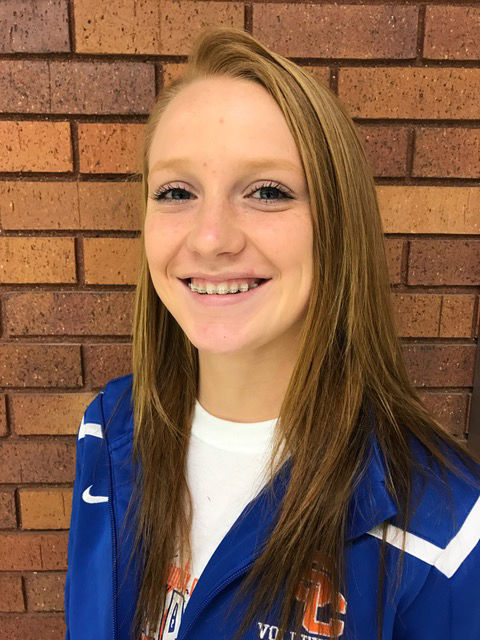 VanMaanen has experienced the No. 1 ranking in another sport.
Coach Doug Winterfeld's girls basketball team hit No. 1 in late January, 2017 and went 10-0 at the top until falling to Pocahontas Area in the 3A state finals. Van Maanen averaged 11.0 points while also providing 92 assists and 81 steals for the 26-1 squad.
Three of Van Maanen's volleyball hitting targets also experienced the thrill of No. 1 and playing in the state basketball tournament for the second straight year – Toering, Cleveringa and 5-7 senior right side Shayla Post (61 kills, 218 digs).
Van Maanen said there is a target on Sioux Center's back with the No. 1 ranking, but adds there's also a motivation factor.
"(Oldenkamp) said before practice, 'So most of you know we've moved up to No. 1,'" said Van Maanen. "She was so proud of us girls the way we've pushed ourselves. She said we still have to work to get to that championship game on Friday. We know she's not bringing it up. We can play relaxed and not have to live up to that No. 1 ranking, though we will try to."
Jade Erdman, a 5-5 senior libero with 124 digs, is also part of Sioux Center's seven-player rotation. She and her back row teammates will have to deal with 5-11 Red Oak senior outside hitter Sierra Athen (364 kills), who incidentally, had three kills, four digs and two blocks in a 3-0 first-round 2014 state tournament sweep over Sioux Center, a match where Toering, in her only season as an outside hitter, delivered eight kills.
"We definitely have to contain that outside hitter," said Oldenkamp. "I feel like we need to work hard to dictate the pace of the game. I'm a firm believer if you serve and pass well in big matches you are likely to win. We have to come ready to go and make less errors than they do."