Cody Habhab is a man who knows his way around the block.
Specifically, he's been tending bar at various locations on the 400 block of Pearl St. for more than five years.
"Actually, I began waiting at Luciano's on the other side of Fourth Street when I was 19," the now 27-year-old Habhab explained. "Then, I started making cocktails at Pearl's Wine and Booze, moved over to the Blue Ribbon Tap. I've been at Bodega 401 ever since it opened in March 2017."
Perhaps, consistency is the reason for Habhab nailing the Siouxland's Choice Award for best bartender.
However, it is equally as likely the dude simply happens to be an excellent mixologist.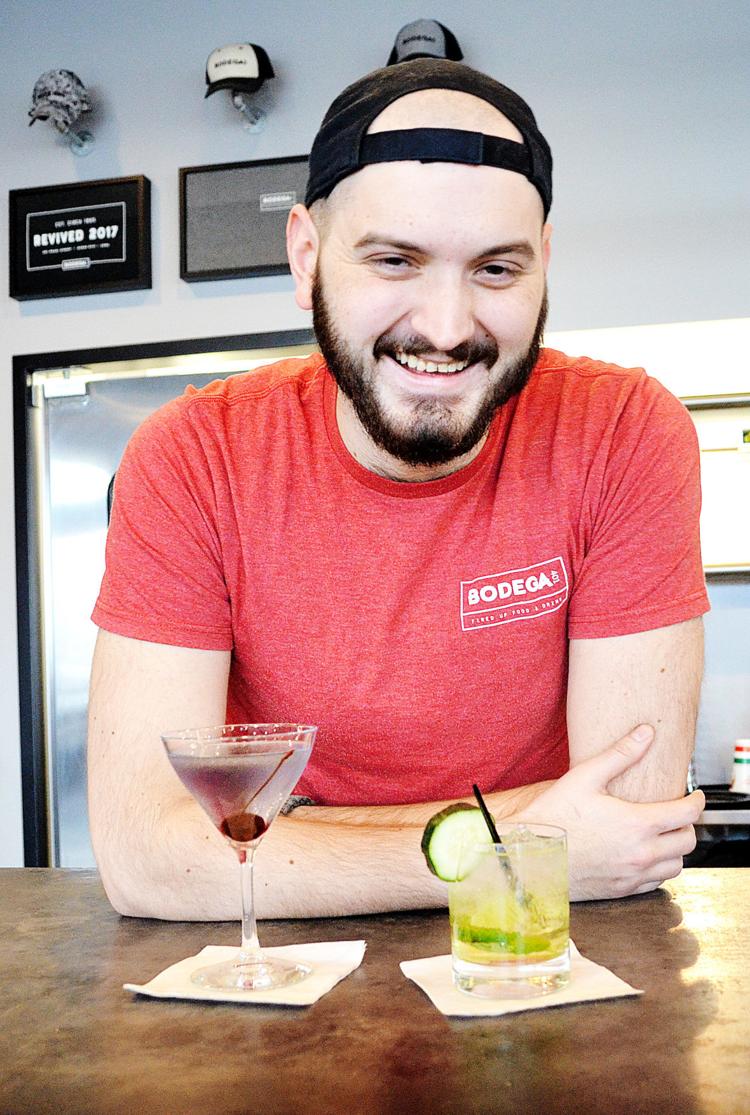 "I love making cocktails and I love drinking them," Habhab explained. "That may explain why I like to be at Bodega 401, even on my days off."
A Southern Californian by birth, Habhab moved with his family to Ankeny, Iowa, when he was still a kid.
"I've lived in Sioux City for about 12 years and like it a lot," he said. "This is home for me now."
Habhab said it takes excellent customer service and a friendly demeanor to become an award-winning bartender.
But having good wrist action helps a lot too.
"You get plenty of exercise, shaking a cocktail shaker," Habhab said."That's especially true at Bodega."
Indeed, he explained that the 401 Pearl St. bar does high volume business with the college crowd on the weekends and cocktail aficionados on many weeknight evenings.
"Due to sheer volume, I can't experiment with cocktails as much as I like to," Habhab admitted. "Still, we have some degree of creativity here at Bodega."
Habhab said he enjoys making a Prairie Grass Gimlet, which happens to be Bodega 401's most popular house specialty cocktail.
"It's made with a Prairie Organic cucumber vodka, limeade and ginger syrup," he explained. "I just love the green coloring. That gives it a lot of eye appeal."
When it comes to drinking, Habhab insists on having a cocktail with plenty of history.
Standing behind the bar, he makes a classic cocktail that was invented by Hugo Ensslin, head bartender at New York's Hotel Wallick in the early part of the 20th century.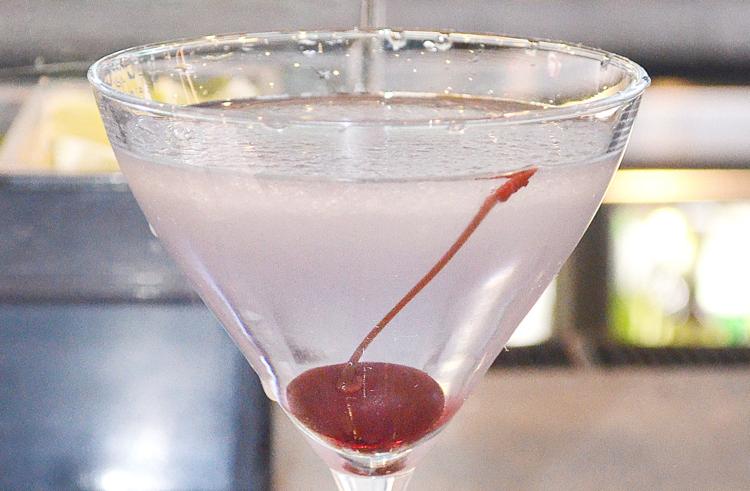 "I love drinking the Aviation because I'm a gin drinker," Habhab said, holding up the hazy, purplish drink. "This isn't a cocktail for everybody but the people who drink it, always order it."
Although the modest Habhab said his Siouxland's Choice Award victory came as a complete surprise, he's happy to have the support of his customers.
"I enjoy being a bartender and, perhaps, may become a bar owner in the future," he said. "I know owning a bar takes a lot of time, a lot of money and it very risky. That's why it is far, far in the future for me."
Until then, Habhab's content on tending bar and experimenting on one-of-a-kind cocktails.
"That's the fun part," he said. "You're always looking for a unique cocktail which nobody has had before."