St. Valentine's Day is a holiday in which we celebrate a muscular organ that pumps blood which supplies us with oxygen and nutrients while helping to rid us of metabolic waste. 
Um... isn't it romantic? Nope, once you think about it, having a heart be the symbol of all things lovey-dovey is actually sort of gross.
We mean, a person's actual heart is about as aesthetically pleasing as the kidney or the spleen.
Legend has it that the anatomical heart was, indeed, the actual image people wanted for the Feb. 14 holiday. You see, folk in the Middle Ages believed that the center of memory didn't come from our brains. Instead, it came from that ticker in the middle of our chests. 
Subsequently, Italian and French artists began championing the concept of romantic love and the shape of a Valentine's Day heart became much more red and much more stylized.
For that we say hooray! After all, who wants a box of chocolate that has the shape of a body organ?
Not us, and probably not the people who are expected to purchase the 36 million heart-shaped candy this year.
And you know those chalky little candy hearts we got as kids? Yeah, we know they sucked but approximately 8 billion of 'em are produced every year. It's enough candy to stretch from Valentine, Ariz. to Rome, Italy and back. 
The folks over at Palmer's Olde Tyme Candy Shoppe probably wished they sold that much candy but we think the 405 Wesley Parkway store does OK with Cupid-minded customers.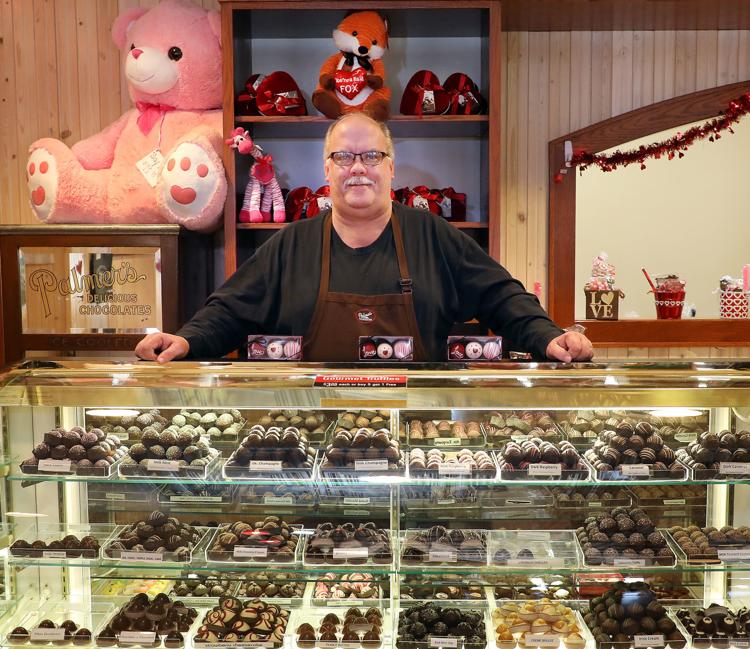 According the Business2Community.com, Americans purchased around $1.7 billion worth of Valentine's Day candy last year. If truth be told, the heart holiday isn't even Palmer's biggest day of the year.
Valentine's Day actually comes behind Christmas and Easter in terms of sales, said Palmer's Olde Tyme Candy Shoppe's Jon Sadler.
Nevertheless, The Pastry Parlor owner Iris Hammer is hoping for heart-pounding sales at her 16 16th St. bakery.
Between now and Feb. 14, she will be offering two, heart-shaped, red velvet mini-cakes and two, chocolate-covered strawberries that are being packaged in nice gift box.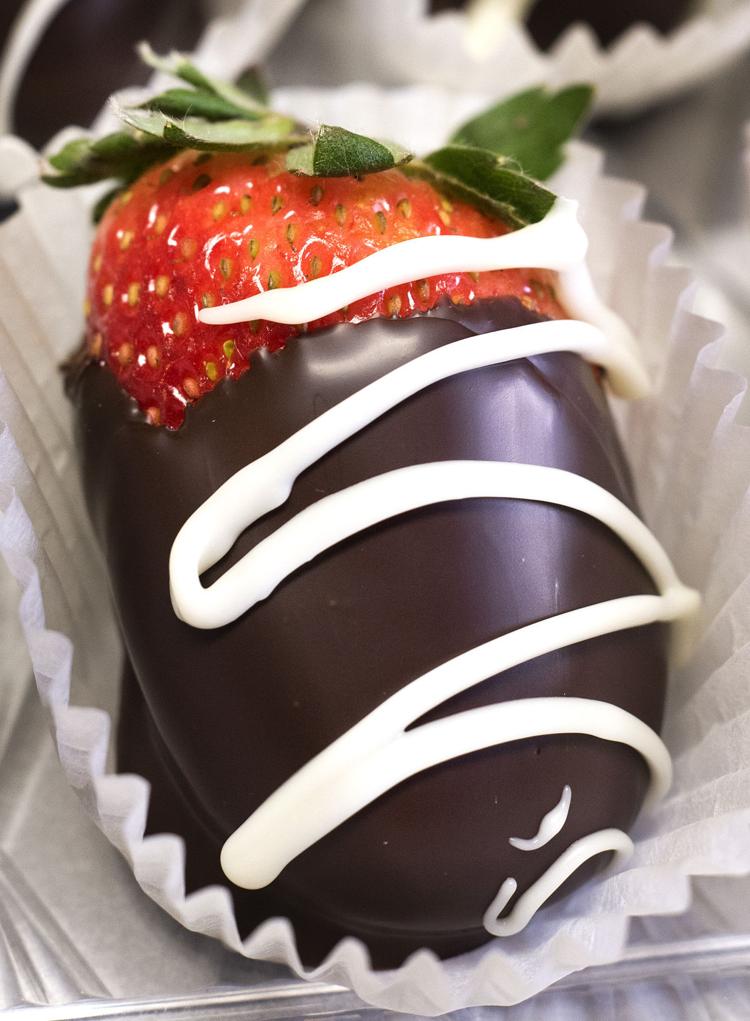 Hammer said the gift packs make for nice gifts for children, friends, co-workers as well as men who need something quick.
"I'm sure we'll have plenty of guys who totally forgot about Valentine's Day," Hammer said. "That's why we'll have plenty on hand."
Take that as your final warning, fellas! 
Plus be sure to make your reservations right now! Why? Because Valentine's Day is the second busiest day for restaurants, according to Eater.com.
Also, don't be some cheapskate. On average, we'll be selling anything in between $87 and $287 for restaurant Valentine's Day eats. 
And yeah, we've been talking to your girlfriend. She told us what you really need on Valentine's Day. A whole lotta Viagra!
Viagra will be in abundance at South Sioux City's La Isla Mexican Restaurant except it's not what you're thinking.  
The "Viagra" served at this 611 West. 29th St. eatery actually consists of a platter that's full of oysters, octopus and plenty of Corona Mexican beer.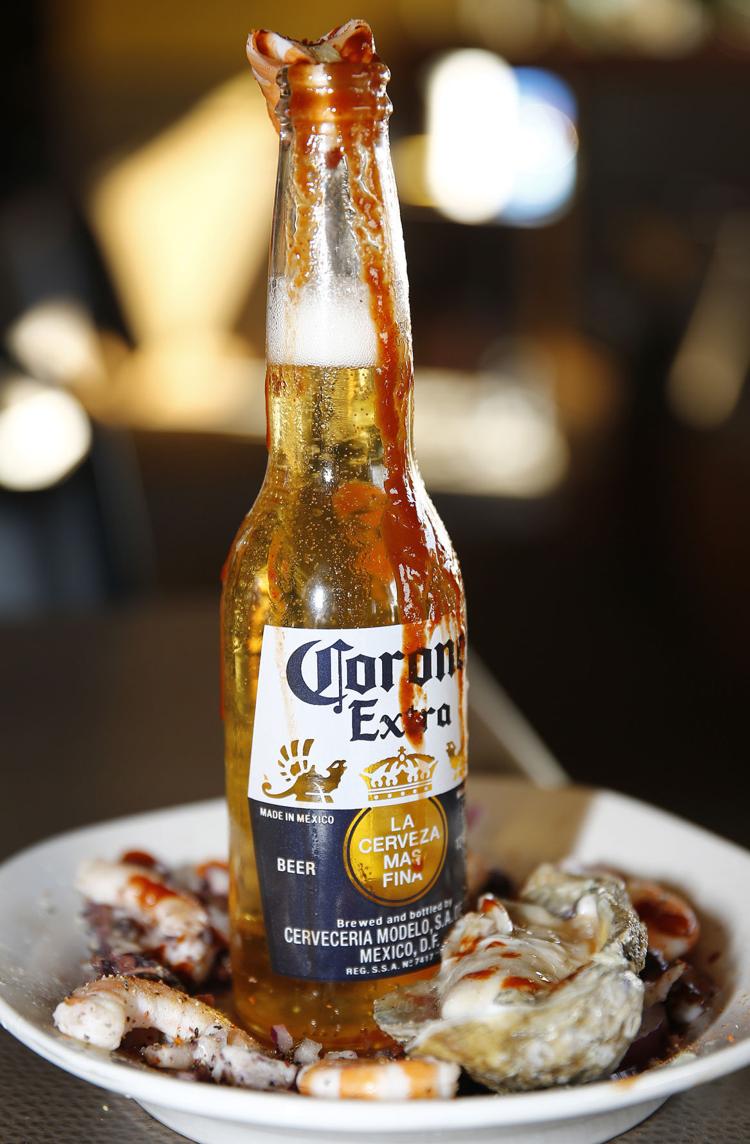 Wait, we know that oysters and Corona are considered aphrodisiacs. But will octopus really rev up our engines? Guess we'll just take the word of owner Cesar De Luna.
It's the same thing that we do with Vernon Meyer, wine guru at M's on 4th.
For Valentine's Day, Meyer recommended a nice Champagne, a crisp Moscato and an aromatic Riesling for people stopping by his 1021 Fourth St. restaurant.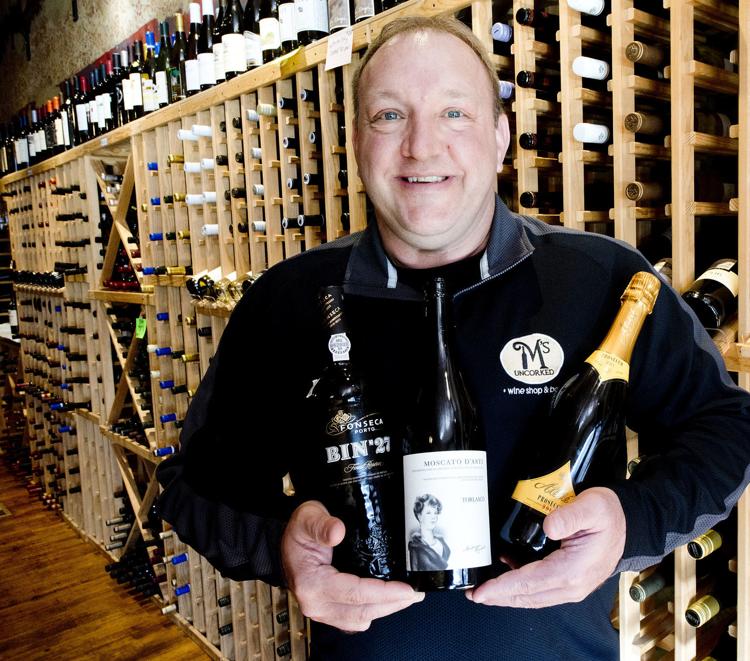 And don't be afraid to raise you glass to hoist a glass for actor Freddie Highmore ("Bates Motel"), singer Rob Thomas and magician Teller (as in Penn & Teller), who will all be celebrating their birthday on Feb. 14.
Which only goes to show that there's more to Valentine's Day than a celebration of body parts.