At his 510 Nebraska St. eatery, Steve Margeas was known to serve chili dogs to high-faluting politicians, common working men and women and, once nearly 60 years ago, the "King of Rock and Roll," himself.
Yup, Elvis Presley ate at Sioux City's historic Coney Island Restaurant. So did the Osmond Brothers and bandleader Spike Jones as well as any number of lesser-known celebrities, who were pictured along the walls of the shop that Margeas' dad George first opened up in 1918. 
Steve Margeas died May 28 at the age of 86. His widow Virginia Margeas tried to keep the hot dog restaurant going for a while before closing it for good on Dec. 1, just a year shy of its 100th birthday.
While its 3013 Hamilton Blvd. location will remain open, downtown's Coney Island was just one of the restaurants that didn't survive 2018.
Likewise, the decade-old Bev's on the River closed up shop following its New Year's Day brunch on Jan. 1, 2017. The 1100 Larson Park Road eatery was taken over by Crave, an upscale fine dining chain specializing in sushi and contemporary American fare the very next month.
Wanna see how hard it is to keep track of Sioux City's restaurant scene? Take a look at 1800 Pierce St., the longtime home of Green Gables.
When the legendary home of matzo ball soup closed in Aug. 2014, the Green Gables property sat empty for a while. Subsequently, Crazy Bob's Maximum Bar-B-Que set up shop for less than a year. In October, Campestre Mexican Restaurant moved into the historic spot.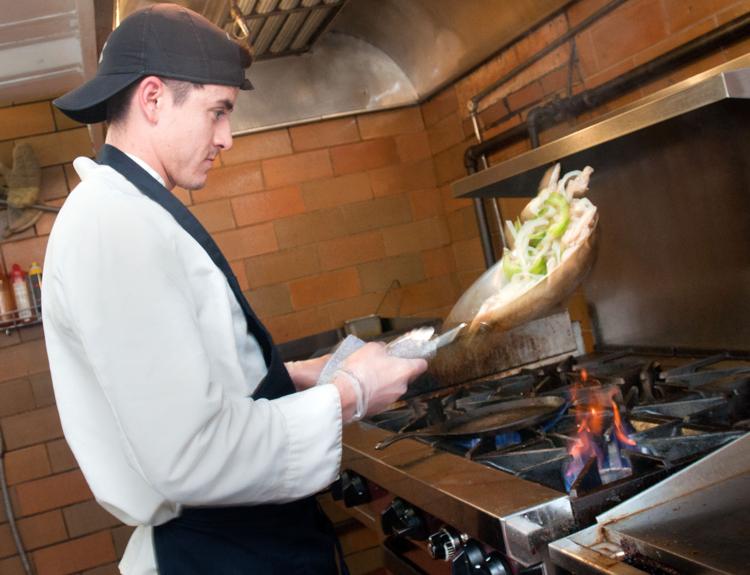 From Kosher food to barbecue fare to tremendous tortillas in little over three years? Yeah, that sounds about right. 
Other notable closings included S&S BBQ in Le Mars as well as a couple of downtown Sioux City mainstays. The Grind Cafe & Lounge shut down in September while its neighbor, Little Chicago Deli closed less than a month later.
Trattoria Fresco, a popular Italian restaurant, was forced to close up its 707 Fourth St. location when the building that housed it was put up for sale. Trattoria is slated to reopen in the 511 Fourth St. spot that was formerly home to the Grind. The location that housed Little Chicago at 525 Fourth St. is still up for sale.
Alright, that's pretty depressing. Believe it or not, 2017 has seen more restaurants opening than closing. 
With great fanfare, Popeye's Louisiana Kitchen brought its parented Cajun chicken to two Sioux City locations. 
The pub grub scene expanded with four new bars specializing in upscale food.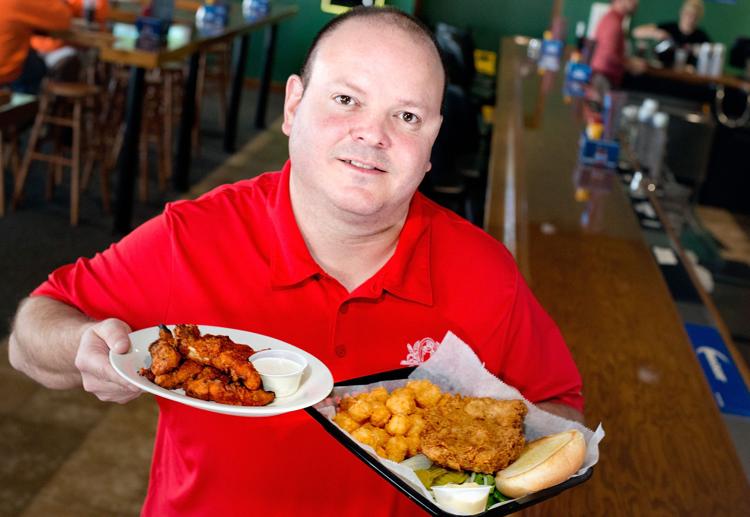 Tanner's Bar & Grill (1790 Hamilton Blvd.) brought a sporty attitude when it opened in  February. Likewise, Bodega 401 (401 Pearl St.) brought a sleek, urban aesthetic to Pearl Street the very next month. 
Owned by the people behind Townhouse Pizza and Lounge, the Wheelhouse Bar & Grill (4501 Southern Hills Blvd.) brought modern sports bar fare to Morningside.
Similarly, the men behind Bev's on the River opened up the upscale Table 32 (100 Virginia St.) fine dining restaurant in November. Jesse Miller and Scott Salem opened up the family-friendly 1000 Degrees Neapolitan Pizzeria (1388 Hamilton Blvd.) less than six months earlier.
All this activity indicate Sioux Cityans love to eat out and try new tastes.
Wait, losing weight is one of your New Year's resolutions? Hmm. That means you have a few more days to splurge. Now, get ready to eat!