SIOUX CITY -- ArtSplash, the Sioux City Art Center's annual fundraising event, is moving downtown in 2021.
SIOUX CITY -- Just days after the one-year anniversary of Lisa Belk's death, her son will stand trial for murder.
WINNEBAGO, Neb. -- The Winnebago Tribe of Nebraska's economic development entity has launched its first hemp product, a smokable preroll made with CBD flower.
SIOUX CITY -- Another public COVID-19 vaccination clinic for Woodbury County residents will be held April 27 at the Siouxland Expo Center, 550…
After a dominant first weekend of NAIA playoff football from a pair of local colleges, matchups for this weekend's national quarterfinal round…
SIOUX CITY -- Monday morning's snow didn't stick around very long as above-freezing temps quickly melted away all of the white stuff.
Read through the obituaries published today in Sioux City Journal.
WATERLOO – Fireworks will continue to explode in Waterloo over a three-day period surrounding Independence Day after a proposed ban fizzled du…
WAVERLY — A 63-year-old farmer died Thursday night when a planter he was working on fell on top of him.
SIOUX CITY -- The Professional Bull Riders Pendleton Whisky Velocity Tour will be making its debut stop at the Tyson Events Center, 401 Gordon…
Get a quick digest of today's top local news stories from Sioux City Journal.
DES MOINES — The leader of the state's Occupational Safety and Health Administration has advised top legislative leaders to take better measur…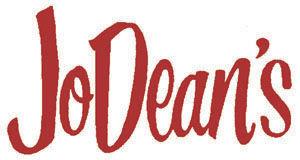 JoDean's Steak House & Lounge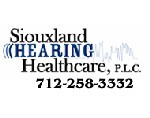 Siouxland Hearing Healthcare P.L.C.