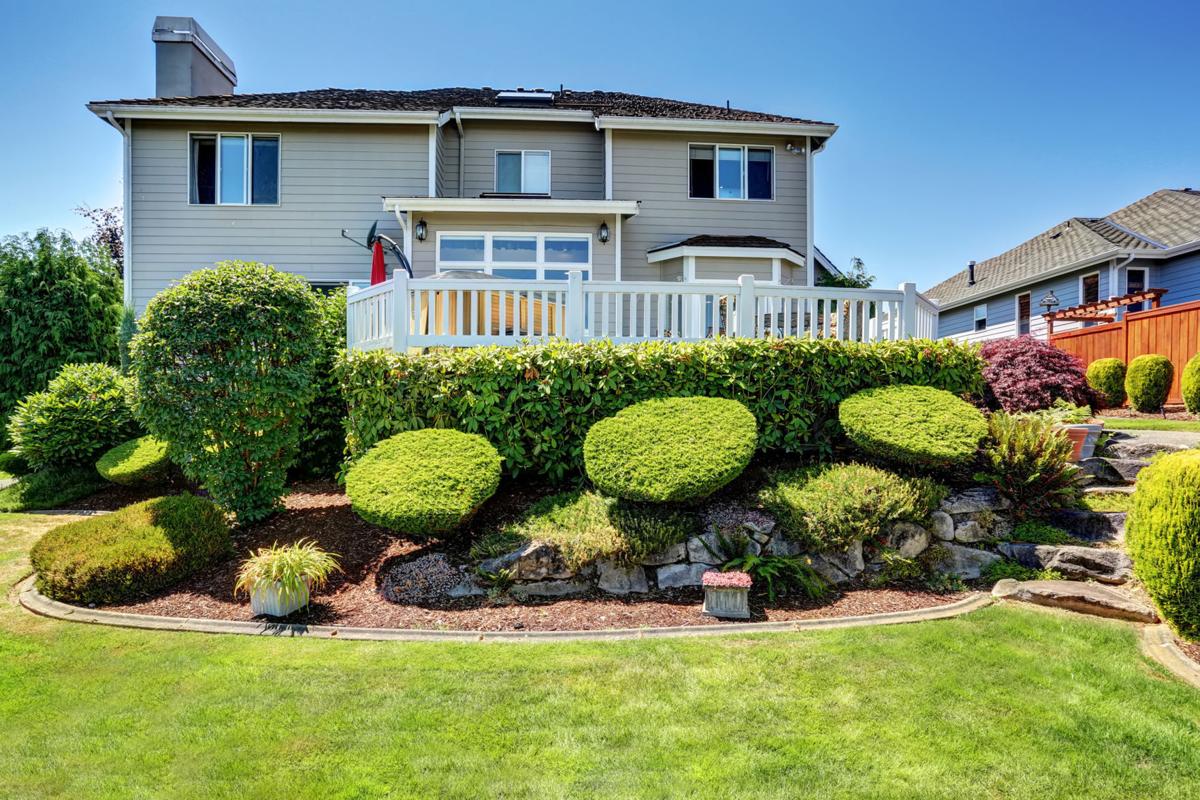 Yard leveling isn't one of the more glamorous home maintenance jobs, but it plays a key role in maintaining a great yard, ensuring stability after landscaping and preventing serious damage and foundation repair.
John Schott, of Schott Service, says yard drainage causes the most problems.
"People will call me because they have a low spot and it needs to be regraded, or the yard slopes back to the house," he says. "I'll take a power rake and shave off the earth until it's the correct grade where the water flows away from the house."
Schott says you should take poorly graded yards seriously, since water traveling toward the home can damage foundations and basements. It also plays havoc with landscaping, gardens and trees. Schott levels yards that have lumps and bumps from tree and bush removal, sewer installation, tree-root growth and damage from animals.
Leveling also plays an important role when installing new landscaping or yard features, such as a pool, he says.
David Gibson, of Gibson's Grading and Construction, says a good grading pro will take the time on the front end to devise a specific plan.
"You could bring in a machine and just hack and chew the ground, but to really get everything correct and build a good base, you've got to go through phases and steps," he says. "Before I do anything, I take a laser measurement and calculate the grade, where you've got rises and falls. With that information, I'll plan the job accordingly."
HOW MUCH DOES YARD LEVELING COST?
Gibson says the typical grading job takes a few days and costs around $2,500, including materials such as topsoil and sod, but cautions that number can vary depending on the job.
Schott says his grading jobs start at $500 for minor work and can go up to several thousand dollars for major jobs.
"For most residential properties, it'll be between $1,000 and $6,000," he says.
First you measure the space to ensure you've got the right materials and supplies. Then you break up the ground to loosen the dirt before adding new topdress to the area.
Grading also involves significant post-leveling work, generally included in the overall cost. Since it tears up grass to create a smooth dirt surface, the grading contractor must establish a good foundation for new sod.
"Sometimes I've gotten calls from people because someone threw a cheap landscaper's mix in back, and it led to clumping grass," Schott says. "I have to power rake the whole thing and plant some uniform grass."
He says good sod costs about $100 for a 50-pound bag that covers about 7,000 to 10,000 square feet.
Gibson encourages homeowners to talk to their contractor about their methodology.
"Be confident and ask direct questions about the different phases they plan to follow," he says. "You can weed out the good versus the bad. You want someone who is going to measure the job, determine the steps necessary for the best grade and take their time to do the work correctly."
Paul Pogue is a reporter for Angie's List, a trusted provider of local consumer reviews and an online marketplace of services from top-rated providers. Visit AngiesList.com.
Distributed by Tribune Content Agency, LLC.