OMAHA -- Every day at 7 p.m., Nebraskan Margie Krings turns off the notifications on her phone. She needs the break.
"I can't keep up with everyone who keeps messaging me wanting eggs," she said. "It has been a crazy frenzy."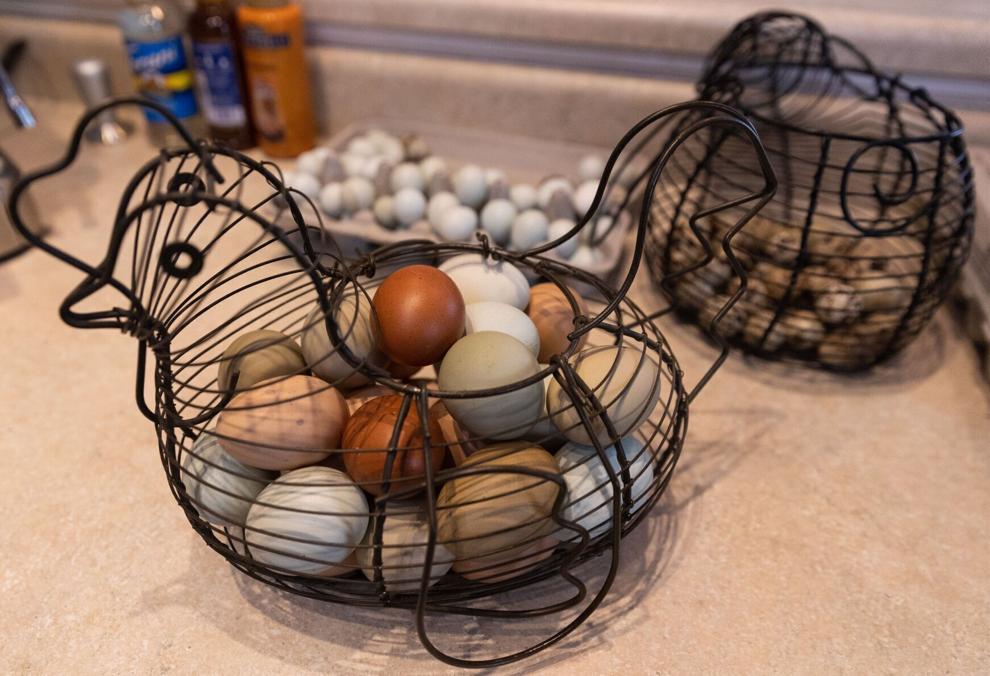 With egg prices causing sticker shock at grocery stores, local suppliers such as Krings have become a hot commodity.
A spot check at area grocery stores saw prices that ranged from $3.89 per dozen at Hy-Vee to $8.19 for an 18-count box at Family Fare. Other stores are limiting quantities that can be sold to a single customer.
Blame the bird flu outbreak of 2022, which resulted in the deaths of millions of chickens, as well as higher costs for feed, fuel and labor.
"When a market faces uncertainty, it usually results in higher egg prices. That's what we've seen this past year," American Egg Board CEO Emily Metz said in an email. "The good news is that we're already seeing wholesale prices drop following peak holiday demand, and we anticipate that lower retail prices will follow."
Krings also has been affected by higher costs. She recently raised her price for a dozen eggs from $3.50 to $4.50 because higher feed costs were eliminating her profits.
But that hasn't stopped the calls and texts. She's raising around 100 chickens, ducks, quail, turkey and guineas on an acreage near Yutan, and the number of people on her waiting list keeps growing.
"Word of mouth goes a long way," she said.
Beth Kernes Krause and her husband, Ralph Krause, raise quail and chickens in Julian, halfway between Auburn and Nebraska City.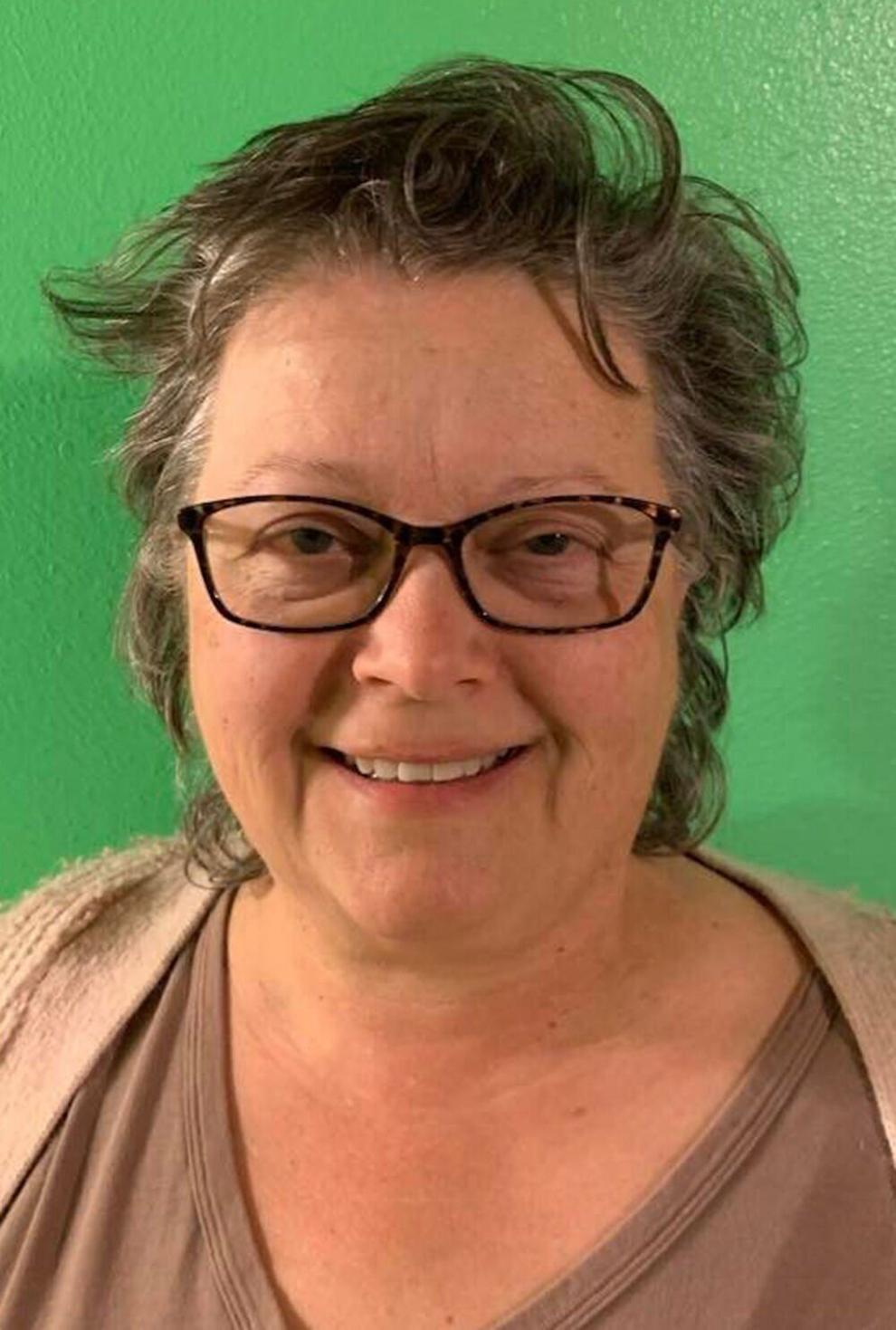 She typically collects 30 to 36 eggs per day, most of which she sells to restaurants in Nebraska City and Omaha's Benson neighborhood, and one grocery store in Lincoln. She has had to turn away new individual customers because of higher commercial demands.
She has seen this happen before when bird flu or other issues have broken the supply chain. But the prices have been a surprise.
She's also charging $4.50 per dozen but said she has seen people asking from $1.50 per dozen to $7.
"I haven't seen the retail prices like this," she said.
Krings said customers aren't just asking her for eggs to eat. They want to buy hatching eggs or chicks to start flocks of their own. Krings is selling fertilized chicken and duck eggs for $10. Fertilized quail eggs are $7.
Because of high demand and reduced breeding stock due to the bird flu, Kernes Krause said she expects to pay at least 60 cents more per chick in February, when babies can be shipped from suppliers.
Both Krings and Kernes Krause caution anyone who is considering that route to save money on eggs. It could be months before a chick is mature enough to start laying. They are flock animals, so you will need multiple birds. It is hard work and there are lots of costs involved such as building a coop, and supplying electricity, bedding and feed. There also are issues with predators and disease.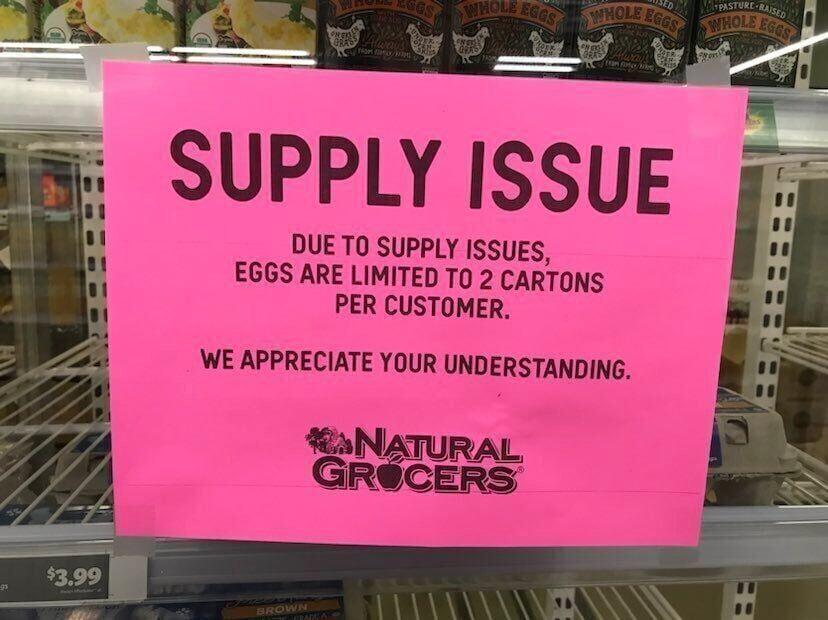 "I think people really need to educate themselves before they try to become chicken farmers," Krings said.
The shorter number of daylight hours in the winter months also stops some chickens from laying, so they wouldn't be able to help the budget now. Hens don't want to raise chicks in the freezing temperatures associated with darker days, and they use all of their energy to stay warm.
Lisa Hobday, who raises a few hens in Dundee, said hers haven't been producing eggs for a while.
"We got our first eggs of the new year yesterday, so I'm looking forward to not buying anymore from the store," she said.
There are benefits to raising your own chickens.
Krings, a former hog farmer, said she doesn't do it for money. She said she likes her birds and raising them is fun for her grandkids.
Kernes Krause said it's a good way to see the effort that goes into producing food.
"If you are doing it just because you want to save money, then that's not the way to do it," she said. "I think it's very important for people to get an understanding of where their food comes from and what it takes. This is not food that comes out of a lab. This is food that is bound up with your soil, air and your water."