Photos from the archives from the Sioux City Public Museum.
A chocolate stout with a mouthful of a name was a gold medal winner for Pivo Brewery of Calmar, Iowa, at the Great American Beer Festival in Denver.
It's hard to tell what you're seeing in Remedy Entertainment's "Control." In more ways than one.
A century ago, 102,000 admissions were purchased for the Sioux City gathering. Read on for more details and additional stories from the Sioux …
A century ago, a prominent city official said fines might not be sufficient for traffic violations. Read on for more from the Sioux City Journ…
The damage affected the property of Walt Wendel, a foreman for Iowa Beef Packers in Dakota City who said he'd received several threats since t…
Historic images of blizzard conditions in and around Sioux City.
Go back in time with images from the archives of Sioux City's Morningside neighborhood.
A century ago, hotel rooms filled nightly in Sioux City, as construction on future lodgings was still in progress. Read on for more details an…
Go back in time with images of the Sioux City Journal, which has operated continuously since 1864.
Wise I Brewing will be Le Mars' first known brewery since Germania Brewing Company closed in 1888. The brewery will not serve food, but will a…
Half a century ago, vandals left a strewn mess at a Sioux City high school. Read on for more details and additional stories from the Sioux Cit…
There is a benefit to ArtSplash rain: You can look at the artists' booths without worrying about knocking anything over.
More than a century ago, a Sioux City patrolman came across a notable citizen. Read on for more details and additional stories from the Sioux …
100 years ago, a Sioux City taxi driver was beaten by thieves but put up a valiant enough fight to get away. Read more on that and other histo…
From 1945 until 1975, movie theaters listed in the Sioux City Journal included Orpheum, Capitol, Hollywood (formerly Princess), Victory, Hipp,…
Take a look back at the early years of the Tyson Events Center with our historical photos.
Take a look as Matt Lancaster and Ben Sitzmann, Wise I Brewing Company co-owners and brewers, work on making beer at their Le Mars, Iowa, brew…
Set to open during the second week of September - Friday, Sept. 13 is a distinct possibility - the two Le Mars natives say the time is right f…
A century ago, labor unrest and shortages of materials threatened to seriously hamper the paving operation in Fourth Street. Read on for more …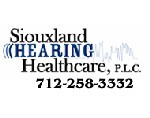 Siouxland Hearing Healthcare P.L.C.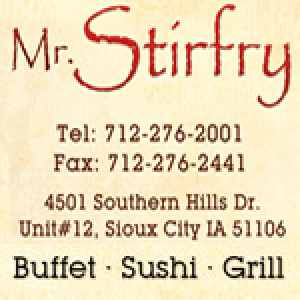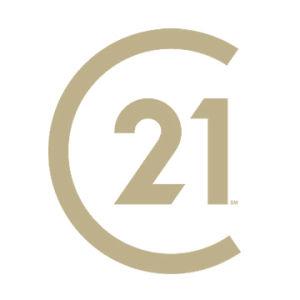 Eric Banks, Century 21 Prolink
South Bottoms, named because of its location in Sioux City and its proximity to the Floyd River, was home to first-generation Italians, Poles,…
What happened this week in Sioux City history? We dug into the Journal's archives to find out.
Go back in time with historic images of 20th century life in the Riverside neighborhood.
Looking for something to do in Sioux City? Hosting out-of-town guests? Stopping through the area? Here's our guide to top attractions.