Don Thompson of Dunlap was awarded grand champion beer and reserve grand champion wine honors during judging of the Schleswig Wine and Bier Cl…
Pivo Brewery of Calmar and Newton's Gezellig Brewing Company are both medalists in back to back years at the 2020 Great American Beer Festival…
Siouxland is always liable to get a big burst of winter snow. Here's a look at some especially bad ones from yesteryear.
Hop aboard with us for a trip deep into the archives and a look at the rails, trains and people that crisscrossed Sioux City.
On Sept. 19, 1987, nearly 69,000 people filed into Memorial Stadium, not for Husker football, but for Farm Aid III. On the anniversary of the …
Vault through the history of healthcare in Sioux City, from its first hospital to modern-day, state-of-the-art medical facilities.
YANKTON, S.D. -- Ben's Brewing Company plans to open a production brewery after acquiring a building formerly occupied by The Freeman Company,…
Movie critic Bruce Miller says "Unhinged," the first new movie in theaters, is a pedal-to-the-metal horror film that fully stretches the limit…
Movie critic Bruce Miller says "Boys State" is one of the best films of this or any year. While a film about teenagers playing politics doesn'…
Movie critic Bruce Miller says: "Made in Italy" doesn't take full advantage of the landscape but it does give Liam Neeson and Micheal Richards…
Take a look back at Sioux City automotive history with images from the Sioux City Public Museum.
Movie critic Bruce Miller says "Summerland" touches on racism and intolerance but it's not enough. In this era, plenty could be said and, in t…
Movie critic Bruce Miller tells how unlike other recent thrillers, "The Rental" doesn't need supernatural tricks or mind games to get the bloo…
Movie critic Bruce Miller says "Palm Springs" is like a Warner Bros. cartoon, complete with random violence, wild characters and explosions. I…
Movie crutic Bruce Miller reviews "Greyhound" with Tom Hanks who plays Captain Ernest Krause, a quiet leader who lets his actions say plenty a…
Movie critic Bruce Miller says "Hamilton" really is that good. The original director Thomas Kail has preserved all the nuance theatergoers cam…
Oromo protesters explain the humanitarian crisis in Ethiopia while they demand that the government free their political prisoners Bekele Gerba…
Movie critic Bruce Miller says "Irresistible" shows just how manipulative political operatives can be. At a time when real strategists try to …
What was supposed to be the 10th annual Iowa Craft Brew Festival went the way of almost every large gathering this summer - canceled due to th…
Movie critic Bruce Miller says "You Should Have Left" would have done well in theaters. But letting this play out  in homes, where the magic s…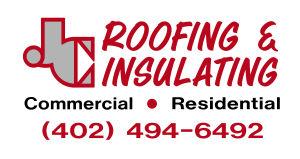 J.C. Roofing & Insulating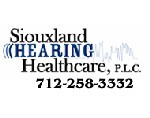 Siouxland Hearing Healthcare P.L.C.
Movie critic Bruce Miller says "The King of Staten Island" reigns as one of the best summer films that never got an outing in theaters. It's a…
Movie critic Bruce Miller says "Artemis Fowl," which premieres on Disney Plus on June 12, is based on a series of books by Eoin Colfer, which …
Movie critic Bruce Miller says Netflix's "Space Force" gives us an insider's look at a military branch that's not ready to launch. The cast is…
Movie critic Bruce Miller says Memorial Day weekend has traditionally been the kickoff to the summer blockbuster season, but you're going to h…
Movie critic Bruce Miller says a number of independent films didn't get a showcase when theaters shut down, so they needed someplace to land. …
Movie critic Bruce Miller says entertainment has moved online to services like Zoom. Because studios are prevented from shooting new films and…
Movie critic Bruce Miller says "Hollywood" shows what the movie industry was like after WWII. The 10-part Netflix series may not resemble the …