Des Moines, Iowa – The Iowa Brewers Guild (IBG), an organization which provides education, legislative support, and public awareness for 115 m…
Don Thompson of Dunlap was awarded grand champion beer and reserve grand champion wine honors during judging of the Schleswig Wine and Bier Cl…
Pivo Brewery of Calmar and Newton's Gezellig Brewing Company are both medalists in back to back years at the 2020 Great American Beer Festival…
YANKTON, S.D. -- Ben's Brewing Company plans to open a production brewery after acquiring a building formerly occupied by The Freeman Company,…
What was supposed to be the 10th annual Iowa Craft Brew Festival went the way of almost every large gathering this summer - canceled due to th…
The flavors of Sioux City's iconic cherry, chocolate and peanut confection have been transformed into a stout brewed as a collaboration betwee…
SPENCER and WEST OKOBOJI, Iowa -- Century Farms Distillery of Spencer and West O Beer of West Okoboji have joined together in hopes of helping…
The Sibley outpost is one of two Northwest Iowa establishments to close temporarily. Here's a roundup of operating changes.
A chocolate stout with a mouthful of a name was a gold medal winner for Pivo Brewery of Calmar, Iowa, at the Great American Beer Festival in Denver.
Wise I Brewing will be Le Mars' first known brewery since Germania Brewing Company closed in 1888. The brewery will not serve food, but will a…
Take a look as Matt Lancaster and Ben Sitzmann, Wise I Brewing Company co-owners and brewers, work on making beer at their Le Mars, Iowa, brew…
Set to open during the second week of September - Friday, Sept. 13 is a distinct possibility - the two Le Mars natives say the time is right f…
Invited guests eat at Marto Brewing Company during an soft opening held Wednesday, June 19, 2019. The Sioux City brewery and restaurant, locat…
The Iowa Brewers Guild held its annual Iowa Craft Brew Festival Saturday, June 15, 2019, in Des Moines' East Village neighborhood. The festiva…
There are 350 different beers from 75 different breweries slated to be poured Saturday at the Iowa Craft Brew Festival in Des Moines.
Competition in the grain sack race of Iowa Brewers Olympics held Friday, May 10, 2019, at the NewBo City Market in Cedar Rapids, Iowa. The ann…
Action from the 2019 Iowa Brewers Olympics Friday, May 10, 2019, at the NewBo City Market in Cedar Rapids, Iowa. Dimensional Brewing Company o…
UPDATE: VIP tickets are sold out as of Wednesday afternoon.
Workers unload Marto Brewing Company's 10-barrel brewhouse Friday, April 26, 2019, at the brewery under construction in Sioux City's Historic …
WAYNE, Neb. -- Greg Ptacek didn't need a greater motivation to brew a new beer, and his customers likely don't need a better reason to drink it.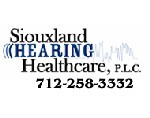 Siouxland Hearing Healthcare P.L.C.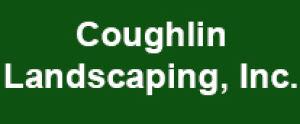 Coughlin Landscaping, Inc
Sunlight coming in from floor to ceiling windows and bouncing off of new, shiny stainless steel brewing tanks is brightening up the constructi…
Jackson Street Brewing owner Dave Winslow, with the help of volunteer labor, muscled three new seven-barrel fermentors into his Fifth Street b…
Sales of a locally brewed batch of Resilience IPA has raised $1,215 to assist with relief efforts in the wake of last year's wildfires in nort…
Sioux City's Jackson Street Brewing is one of about 800 breweries nationwide brewing a special beer Tuesday to raise money to help victims of …
SIOUX CITY -- Marto Brewing Company will open its new brewery, taproom and restaurant in the Promenade complex in downtown Sioux City.
Erik Martin, brewer and owner of Marto Brewing Company, has scheduled a public event next week to announce details of the location and opening…
Erik Martin, brewer and owner of Marto Brewing Company, has scheduled a public event next week to announce details of the location and opening…