Jackson Street Brewing owner Dave Winslow, with the help of volunteer labor, muscled three new seven-barrel fermentors into his Fifth Street brewery Tuesday night.
"They said they were 700-pounds each," Winslow said the morning after pulling the stainless steel vessels through a garage-style door he built into the front of the brewery specifically for that purpose. "It seemed like they weighed 1,000-pounds."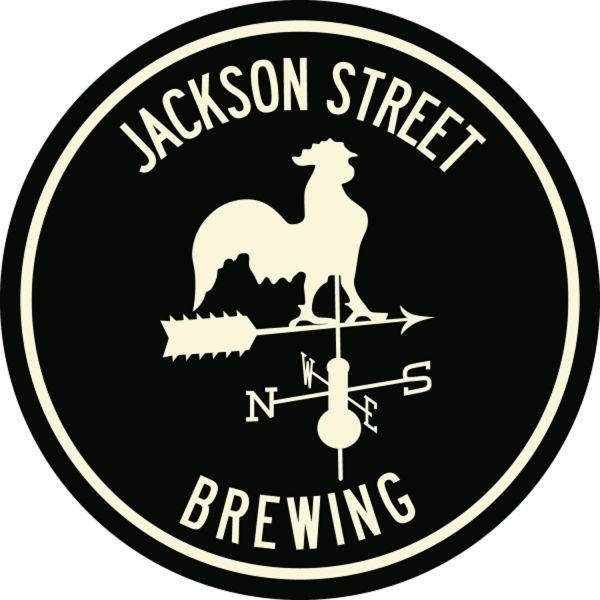 The tanks will replace an assortment of smaller vessels and are intended to  increase the three-year-old Sioux City brewery's efficiency and fermentation capacity.
"This is a very big deal for productivity," Winslow said. "We'll have twice as much beer ready for distribution."
All three of the tanks are glycol jacketed for temperature regulation and are able to be pressurized for use as unitanks. They will replace four of six existing three-barrel tanks in the brewhouse, Winslow said.
Two of the three-barrel tanks will stay to be used exclusively for sour beers  and two existing seven-barrel tanks will remain for a total fermentation/brite tank capacity of 41-barrels at a time, versus 32-barrels prior to the upgrade.
The four tanks being taken out of service will go into storage to make room for a second three-barrel brew kettle Winslow had been storing.
When the second kettle is installed Winslow said he plans to brew simultaneous batches which can then be fermented in a single seven-barrel tank.
He expects to gain efficiency in time spent cleaning, transferring beer between tanks and carbonating finished beer.
"It [the small tanks] was a real slowdown in the brewing process," Winslow said. He called brewing with the smaller tanks "a very intensive process."
The addition of the new tanks marks the second major expansion at Jackson Street Brewing which opened in July, 2015, as Sioux City's second modern-era brewery and the only one in operation at the time.