Movie critic Bruce Miller says "Hamilton" really is that good. The original director Thomas Kail has preserved all the nuance theatergoers cam…
Oromo protesters explain the humanitarian crisis in Ethiopia while they demand that the government free their political prisoners Bekele Gerba…
Movie critic Bruce Miller says "Irresistible" shows just how manipulative political operatives can be. At a time when real strategists try to …
Movie critic Bruce Miller says "You Should Have Left" would have done well in theaters. But letting this play out  in homes, where the magic s…
Movie critic Bruce Miller says "The King of Staten Island" reigns as one of the best summer films that never got an outing in theaters. It's a…
Movie critic Bruce Miller says "Artemis Fowl," which premieres on Disney Plus on June 12, is based on a series of books by Eoin Colfer, which …
Movie critic Bruce Miller says Netflix's "Space Force" gives us an insider's look at a military branch that's not ready to launch. The cast is…
Movie critic Bruce Miller says Memorial Day weekend has traditionally been the kickoff to the summer blockbuster season, but you're going to h…
Movie critic Bruce Miller says a number of independent films didn't get a showcase when theaters shut down, so they needed someplace to land. …
Movie critic Bruce Miller says entertainment has moved online to services like Zoom. Because studios are prevented from shooting new films and…
Movie critic Bruce Miller says "Hollywood" shows what the movie industry was like after WWII. The 10-part Netflix series may not resemble the …
Movie critic Bruce Miller says "Upload" is another take on a world that could be facing us. Creator Greg Daniels shows us a fascinating world …
Movie critic Bruce Miller says "Mrs. America" is a fascinating look at a group of feminists ho decided to push the issue and fight for the Equ…
Movie critic Bruce Miller says Phoebe Waller-Bridge is one of the hottest writer/producers in the world after winning multiple Emmy awards for…
Movie critic Bruce Miller says "Tiger King" is exploding on Netflix. The seven part documentary has so much jaw-dropping information to impart…
Movie critic Bruce Miller compares this year's "Emma" to previous versions. Anya Taylor-Joy handles the role of Emma with great abandon and ha…
Movie critic Bruce Miller says Frozen II is out which could give your Elsa and Anna fans something to warm to after they've exhausted the firs…
Movie Critic Bruce Miller says "The Hunt" is a political, Hunger Games-style dark comedy. The film's writers say it's clearly designed to call…
Movie critic Bruce Miller says "Onward" is more inventive than most animated films. offers up plenty of "Lord of the Rings" and "Smurfs" riffs…
Movie critic Bruce Miller says in "The Invisible Man," Elisabeth Moss does a great job making us believe she's a woman caught in a mental haze…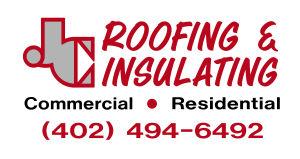 J.C. Roofing & Insulating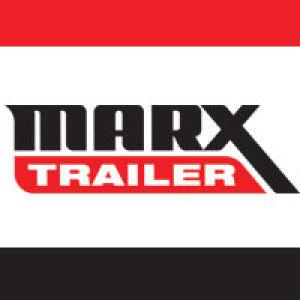 Marx Truck & Trailer Sales
Catholic Charities of the Diocese of Sioux City
Movie critic Bruce Miller says Harrison Ford has officially entered the grizzled old man phase of his career with "Call of the Wild." While di…
Movie critic Bruce Miller says "Parasite" is is the host with the most. Thanks to Sunday's Oscar wins, it has new life and really does hold up…
Movie critic Bruce Miller says unlike 'Suicide Squad,' 'Birds of Pray' takes flight as Harley Quinn, played by Margot Robbie, teams up with so…
Movie critic Bruce Miller says "Cats" is a big mess and it's one for the litter box. "Uncut Gems" allows Adam Sandler to reinvent himself as a…
There is a benefit to ArtSplash rain: You can look at the artists' booths without worrying about knocking anything over.
"Hadestown" ruled the Tonys Sunday night, winning eight, including Best Musical.
Bruce Miller gives us his take on Marvel's Avengers: Endgame in this week's installment of Movies in a Minute.