DES MOINES -- Hull Western Christian and MOC-Floyd Valley will represent Northwest Iowa in girls state tournament championship games this weekend.
DES MOINES -- Six-for-six.
DES MOINES -- Siouxland teams -- especially the War Eagle Conference -- enjoyed a banner day on opening day at the Iowa Girls State Basketball…
VERMILLION, S.D. -- Joe Glenn has hit the ground running, assembling his first recruiting class since being named University of South Dakota f…
SIOUX CENTER, Iowa -- With apologies to Duke's Cameron Indoor Stadium, arguably the most famous college basketball venue in the country, DeWit…
VERMILLION, S.D. -- The winds of change have blown through the University of South Dakota football program the last month, but before the Coyo…
SIOUX CENTER, Iowa -- Right now, the only men's basketball team in NAIA Division II looking down at the Dordt Defenders is Northwoods (Fla.).
The difference between the University of South Dakota winning an outright Great West Conference football championship and coming up empty was …
As a die-hard Chicago Cubs fan, it was indeed painful to watch the St. Louis Cardinals celebrate their 11th World Series championship at Busch…
Neither team spent very much time in the huddle Thursday night at Olsen Stadium during Marshalltown's 63-41 victory over East High.
In one of the most highly anticipated season openers in recent history, the winners of the last two Super Bowls hook up at historic Lambeau Fi…
AMES, Iowa -- Iowa State University will honor one of its sports icons by permanently dedicating its new media room at Hilton Coliseum as the …
If the large crowd gathered on "cheapskates hill" overlooking Olsen Stadium Friday night had paid the admission price, the old park would have…
Now that's it been made official that the University of Iowa and University of Nebraska football teams will soon have a nickname and trophy fo…
Jeff Vanderloo is Sioux City through and through.
Martensdale-St. Marys ran its high school baseball win streak to 59 consecutive games with a 14-0 victory over Woodward-Granger Wednesday. Tha…
The Big Ten Network announced on Monday that Wednesday will be the first of three "Iowa" days on the BTN.
VERMILLION, S.D. -- Jake Thomas, the third-leading scorer on the University of South Dakota men's basketball team last season, is leaving the …
VERMILLION, S.D. -- The University of South Dakota athletic department has been lending assistance to the ongoing flood preparation efforts in…
AMES, Iowa -- The Iowa State men's basketball team added the top post player from Michigan to its 2011-12 roster.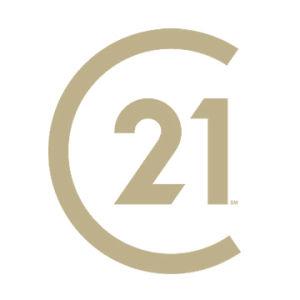 Eric Banks, Century 21 Prolink
Kickoff for the long-awaited Iowa vs. Nebraska football game will be at 11 a.m. on Nov. 25 at Memorial Stadium in Lincoln. The game will be a …
In four short years, Paul Splittorff went from not knowing for sure if he would play college baseball to becoming a professional.
Providing there is a 2011 NFL season, the schedules have recently been released and without further adieu, here's what the three teams most pe…
VERMILLION, S.D. -- Injuries are never a good thing for a college football team, but if they must occur, springtime is the best time.
VERMILLION, S.D. -- Northwestern Oklahoma State has been added to the 2011 University of South Dakota football schedule, taking the place of L…
Before we move on to the NAIA Division II national women's basketball tournament, which will take up most of my time this week, there are a fe…
Thursday was a day of upsets, if there are such a thing, at the Iowa Girls State Basketball Tournament.