A new byline is gracing the pages of the Journal.
We had an embarrassing problem recently with our website.
I grew up outside Detroit, so I've been closely watching Jim Harbaugh's hiring as the next University of Michigan football coach. 
I'm happy to welcome a new reporter to the Journal newsroom.
When seven people this month were hauled into custody and accused of helping Jamal Dean escape to Texas, the Journal had the full story.
It's a full house in the Journal newsroom this Election Day.
The Journal is a finalist for a 2014 Eppy Award. The annual contest is organized by Editor & Publisher to recognize the best in digital media. 
I want to update readers about a proposed Sioux City debate between U.S. Rep. Steve King, R-Kiron, and Democratic challenger Jim Mowrer.  
I'm happy to relay that the Journal placed second in the General Excellence category of the National Newspaper Association Better Newspaper Contest. 
I had a great time Tuesday night on the panel for the Iowa gubernatorial debate at the Orpheum Theatre.
An update on issues we ran into Thursday regarding Noah Ironshell, the suspect in the shooting of a Sioux City police officer on Oct. 3:
We had a frustrating and disappointing situation Thursday with the Sioux City Police.
A writer on the Journal sports staff is being recognized with a statewide honor.
I have a habit of shouting questions when I watch televised political debates. I wish the panel would just ask this or that.
If I missed your call recently, I have a good excuse: I was out of the newsroom for the birth of my daughter, Caden Grace. I'm now the father …
The first time I felt like a real journalist was one day in the Lake Street Screening Room in Chicago.
I'm honored to be chosen as this year's Iowa Newspaper Foundation Chamberlin Fellow.
Woodbury County Board GOP candidate Matthew Ung sent out a press release regarding the Journal's Thursday story about comments he made on Facebook. 
There's an empty desk at the Journal. It's where John Quinlan sat.
Proud to report that the Journal has been honored with 14 awards in the National Newspaper Association 2014 Better Newspaper Contest. We found…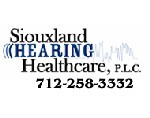 Siouxland Hearing Healthcare P.L.C.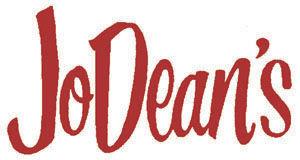 JoDean's Steak House & Lounge
Arnolds Park Amusement Park. Bud Day. Chief War Eagle. The DakotaDome. Dear Abby and Ann Landers. A Charlie Boy and a schooner. The Missouri River. 
It's been a crazy few weeks in the Journal newsroom. Storms and floods consumed a lot of energy here, although it's nothing compared to the wo…
A bit of media history has left Pavonia Street. 
Election coverage is always a little hectic, but it's especially challenging when you have multiple states like the Journal does. On Tuesday, …
The NPR show "All Things Considered" is the latest national media outlet to report on the ongoing controversy of Sioux City traffic cameras.
We've changed our reader comment system at siouxcityjournal.com.
We've added some new faces to the Journal newsroom.