A 2012 international assessment of 15-year-old students in math, science and reading that was released Tuesday showed no significant improveme…
DES MOINES | A state committee announced Monday its recommendations to improve statewide access to high-speed internet in response to Gov. Ter…
SIOUX CITY | The Sioux City school district's student enrollment is expected to exceed 14,000 this year for the first time since the 2006-07 s…
SIOUX CITY | Eighth-graders in Iowa, Nebraska and South Dakota scored higher than international averages on standardized math and science test…
VERMILLION, S.D. | The Princeton Review last week ranked the University of South Dakota School of Law among the publication's annual "Best 169…
WASHINGTON | A Senate committee voted to reauthorize the Child Care and Development Block Grant Wednesday, a policy that could potentially for…
Two candidates not elected to the Sioux City school board Tuesday said don't be surprised when their names appear on the ballot in 2015.
SIOUX CITY | U.S. News & World Report named five Siouxland colleges as among the best in the Midwest on its annual ranking of the nation's…
SIOUX CITY | Sioux City school board candidate Shaun Broyhill is the biggest campaign spender while Perla Alarcon Flory has the most cash on h…
SIOUX CITY | The Sioux City teachers union has announced it's throwing its support behind three candidates running for three empty seats next week.
Cash-strapped parents are keeping an eye on increasing school fees in some Iowa schools as districts work to expand student laptop programs.
SIOUX CITY | The Journal will hold a series of live blog discussions next week with six candidates running for Sioux City school board.
SIOUX CITY | Many Sioux City teachers returning to the classroom Monday to prepare for the first day of school were greeted with unbearably wa…
Morningside College ranks fifth in Iowa for its return on investment according to a survey released by Affordable Colleges Online Monday.
SIOUX CITY | Sioux City Mayor Bob Scott is among a growing number of city leaders across the nation pulling out of a group call Mayors Against…
IOWA CITY | A Morningside College student is finding himself on the cutting edge of medical research in the fight against staph infections.
SIOUX CITY | A trip to Detroit last month gave two Lawton-Bronson High School students a once-in-a-lifetime chance to test their car skills ag…
WASHINGTON | Head Start, preschools and special education programs across the nation could get increased funding in a bill approved by a Senat…
VERMILLION, S.D. | Chinese business leaders are looking invest, and South Dakota officials hope that money ends up in the Midwest.
SIOUX CITY | The Sioux City school district is not waiting for the federal government to make a decision on a $511,930 waiver meant to keep up…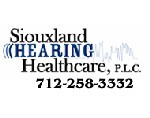 Siouxland Hearing Healthcare P.L.C.
SIOUX CITY | Mirror, mirror on the wall, where's the smartest city of them all?
SIOUX CITY | An Iowa lawmaker from Sioux City believes school start date decisions should be left at the discretion of individual school board…
WASHINGTON | Early childhood education initiatives could see a big boost under legislation submitted by Sen. Tom Harkin, D-Iowa, Tuesday meant…
SIOUX CITY | The regal walls at Unity Elementary now lay claim to the school's own corn palace – or a series of murals made of corn and other …
WASHINGTON, D.C. | While national funding for pre-kindergarten programs dropped by almost $500 million in 2011-2012, Iowa increased its fundin…
Layoff notices were sent to 29 teachers and a counselor this week as the Sioux City school district braces for state and federal funding cuts.
SIOUX CITY | Fourteen Sioux City school programs will get $10,036 in funding thanks to donations made by staff members this year.