These days, I suppose, it's a source of amusement. Still, those days of six-player, split-court girls basketball hold some fond memories for t…
It's been an autumn for big numbers in Iowa Class 4A high school football and a highly challenging season for the East High Black Raiders has …
Barely more than one game into his senior season at Bishop Heelan, all-state running back Michael Malloy's high school football career appears…
All the green and gold magazine covers barely scratch the surface.
The American Association baseball season is over along with all but the playoffs in all of baseball's affiliated minor leagues.
My good friend Mike Cadwell, longtime Siouxland referee and umpire who also happened to be the Morningside College batterymate of the late Pau…
SIOUX CITY -- The website "minorleaguebaseball.com'' calls Julio Teheran the No. 1 pitching prospect in the minor leagues.
We can't turn back the clock and erase any of the tournaments some of you golf fans have already watched or at least read about in newspapers …
With no surveys to back me up, I'm still willing to believe the vast majority of sports fans tend to pull for the underdogs.
Maybe you're just one of those people who hibernate between football seasons, paying little heed to all the rest of our hectic and, yes, wide …
One sensational season after another for women's basketball programs at Morningside and Northwestern may have spoiled a few people.
Sometimes the career moves people make can catch you just a little off guard.
As the old expression goes, it's frequently amazing how these apples don't fall too far from the proverbial tree.
Few high schools in Iowa can match the overall athletic success enjoyed by various teams from Iowa City High over the last several decades.
Hard to believe it has been 25 years since a 1985-86 Iowa high school boys basketball season that seemed destined to produce one of the best s…
Go ahead. Call up the fashion police. No doubt about it, the University of Oregon football team can trot out some downright nasty looking outf…
Congratulations to former Chicago Bears cornerback Leslie Frazier, who has had the "interim'' label removed from his title as head coach of th…
We're all just chuckling under our breath, right, as the last of five bowl games drag the college football season out until the 10th day of th…
In case you missed it, sixth-ranked Ohio State's victory in Tuesday night's Sugar Bowl, a 31-26 escape from No. 8 Arkansas, was the Buckeyes' …
My recent endorsement of Hall of Famer Ryne Sandberg for the vacant Chicago Cubs managing job doesn' mean I believe "Ryno'' is the only worthy…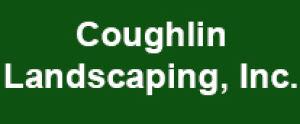 Coughlin Landscaping, Inc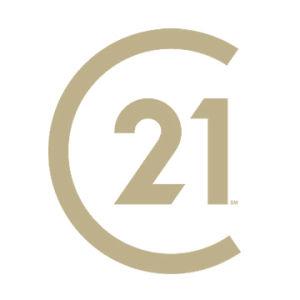 Eric Banks, Century 21 Prolink
This life as a relief pitcher in major league baseball is certainly a slippery slope.
For the sake of expedience, I'm going to take the word of my good friend, Bud Legg at the Iowa High School Athletic Association, and assume he…
With one final break before the sports schedule heats up in a big way, I joined three friends for a four-day visit to the South Boston suburb …
Somewhere between youth and senility come that time in life when a little tread loss on the tires has taught us some valuable lessons we're st…
Take away that glorious run the Chicago Bulls enjoyed in the  Michael Jordan era and professional sports in Chicago seem inclined to test the …
That first pick in baseball's annual June draft, officially known as the Rule 4 Draft, can bring your team a surefire superstar; it can also l…
Talking about waiting a lifetime for the Chicago Cubs to win a championship gets a little more serious when it comes from people my age -- nev…