SIOUX CITY -- The first week of July is kicking off with a bang politically in Siouxland, as the days around Independence Day will be filled w…
SIOUX  CITY -- Four years ago this weekend, on the third Saturday of May, Donald Trump made his first appearance in Sioux City, while still de…
SIOUX CITY -- After temporary levees broke Tuesday, Mississippi River waters rushed into downtown Davenport, Iowa, so quickly that people were…
SIOUX CITY -- In a few hours, Jenna Bush Hager will speak in a Sioux City event, which raises the memory of when she was on stage for what rem…
SIOUX CITY -- With Monday being the federal holiday honoring Martin Luther King Jr. for his quest to ensure civil rights, many people are cele…
As recent history in South Dakota has shown, winning the Republican Party governor primary election is a huge stepping stone to winning the No…
Republican governor candidate Ron Corbett said he will report about $875,000 in fundraising on Friday, which he said is a way to demonstrate h…
There were bombshell allegations in a Thursday report by the Washington Post that U.S. Senate candidate Roy Moore, when in his 30s, sought rel…
A comment by Sam Clovis, a former talk show host for KSCJ-AM radio and Morningside College professor in Sioux City, has been aired from a few …
U.S. Rep. Steve King, R-Iowa, on Monday weighed in on the controversial weekend events in Charlottesville, Virginia, which involved race-fuele…
A tweet by Woodbury County Board of Supervisors Chairman Matthew Ung on Thursday referred back to contentious comments that took place two day…
A tweet by Woodbury County Board of Supervisors Chairman Matthew Ung on Thursday referred back to contentious comments that took place two day…
The 2017-18 school fiscal year just began July 1, but Sioux City School Board members are fearing that a tough funding year could be ahead for…
Were politics at hand in a key decision Tuesday in Woodbury County? County Sheriff Dave Drew thinks so.
A huge topic involving federal legislation is the goal by President Donald Trump and majority party Republicans to get rid of the 2010 Afforda…
Self promotional? I suppose.
Kim Weaver, a Democrat who unsuccessfully ran to oust U.S. Rep. Steve King, R-Iowa, in 2016 and is a 2018 candidate as well, had a colorful si…
Looking to capitalize on the controversial comments of U.S. Rep. Steve King, R-Iowa, some Siouxlanders are underway with a diaper drive to aid…
Big news was made Monday night when the Sioux City School Board approved an agreement that ends the tenure of the school district's Chief Fina…
The congressional team of U.S. Rep. Steve King, R-Iowa, is encouraging people to write letters to newspapers in support of work the 15-year la…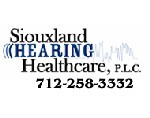 Siouxland Hearing Healthcare P.L.C.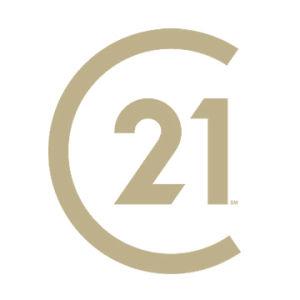 Eric Banks, Century 21 Prolink
In the churning, evolving machinations by majority party Republicans to come up with a replacement plan for the 2010 Affordable Care Act this …
After controversial comments last week by U.S. Rep. Steve King, R-Iowa, one of the two Democrats who is exploring a 2018 congressional run has…
U.S. Rep. Steve King, R-Iowa, started a controversy Sunday when he tweeted that America "can't restore our civilization with somebody else's b…
Friday marks two weeks that Republican Donald Trump has served as the 45th U.S. president. Trump's early days have been raptly watched to see …
Now five days into his presidency, President Donald Trump has announced he is set to name his pick to fill the yearlong vacancy in the U.S. Su…
With the arrival of January, U.S. Rep. Steve King, R-Iowa, is in a House chamber that has even more Republicans than it did last year, followi…
The political news in Iowa is in rapid spin Wednesday morning, amid national reports that Gov. Terry Branstad has accepted an offer to serve a…