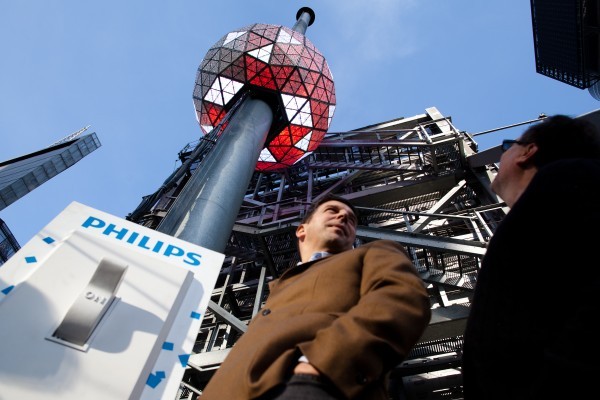 You might be thinking of the final items needed for New Year's Eve festivities. Is there enough champagne? Are there bounteous supplies of Doritos and cocktail weenies?
For candidates seeking federal office, Dec. 31 marks the end of the fourth and final fundraising period for the year. So the candidates and their campaign teams today are mindful of finishing up with a strong haul of money, so they can crow about results from now until the report is due Jan. 15 to the Federal Election Commission.
Will U.S. Rep. Bruce Braley, a Democrat, continue to be the fundraising leader in the Senate seat race in Iowa? Will Braley bring in $1 million again? (He raised $1.07 million, $1.25 million and $900k in the first three quarters.)
Will one of the seven Republicans in the Iowa field step up their game with an amount near a quarter or half million dollars, since most have had a hard time hitting even the $150K mark every three months?
In South Dakota, U.S. Rep. Kristi Noem, a Republican, has this last-minute email appeal: "In less than 24 hours we'll be celebrating a New Year full of opportunity. We can build a brighter future in 2014 by pursuing more practical, common sense solutions in Washington. Together we can fight for more efficient, effective government and less wasteful spending.
You have free articles remaining.
"I need your help now in order to be successful in the 2014 election year. The end of the fundraising quarter is hours away, and we're less than $2,500 short of our goal." (Noem doesn't specify the goal.)
In the Nebraska governor race, Republican candidate Charlie Janssen used more colorful holiday language in his emailed push: "As you watch the ball drop tonight, I hope you'll drop a few more dollars my way."
Lastly, U.S. Rep. Steve King, R-Iowa, pointed to the recent news cycle where Duck Dynasty reality television show star Phil Robertson was kicked off then added back to the cast, after his controversial comments about gay people in a magazine profile.
Said King, "The attack on Phil Robertson of the television show Duck Dynasty was an attack on Christianity itself. Their reality show illustrates faith, family, and good, old fashioned American values. And this attack illustrates the left's unspoken rule that tolerance is a one way street."
With more money and another term, he won't back down on defending traditional values, King said.