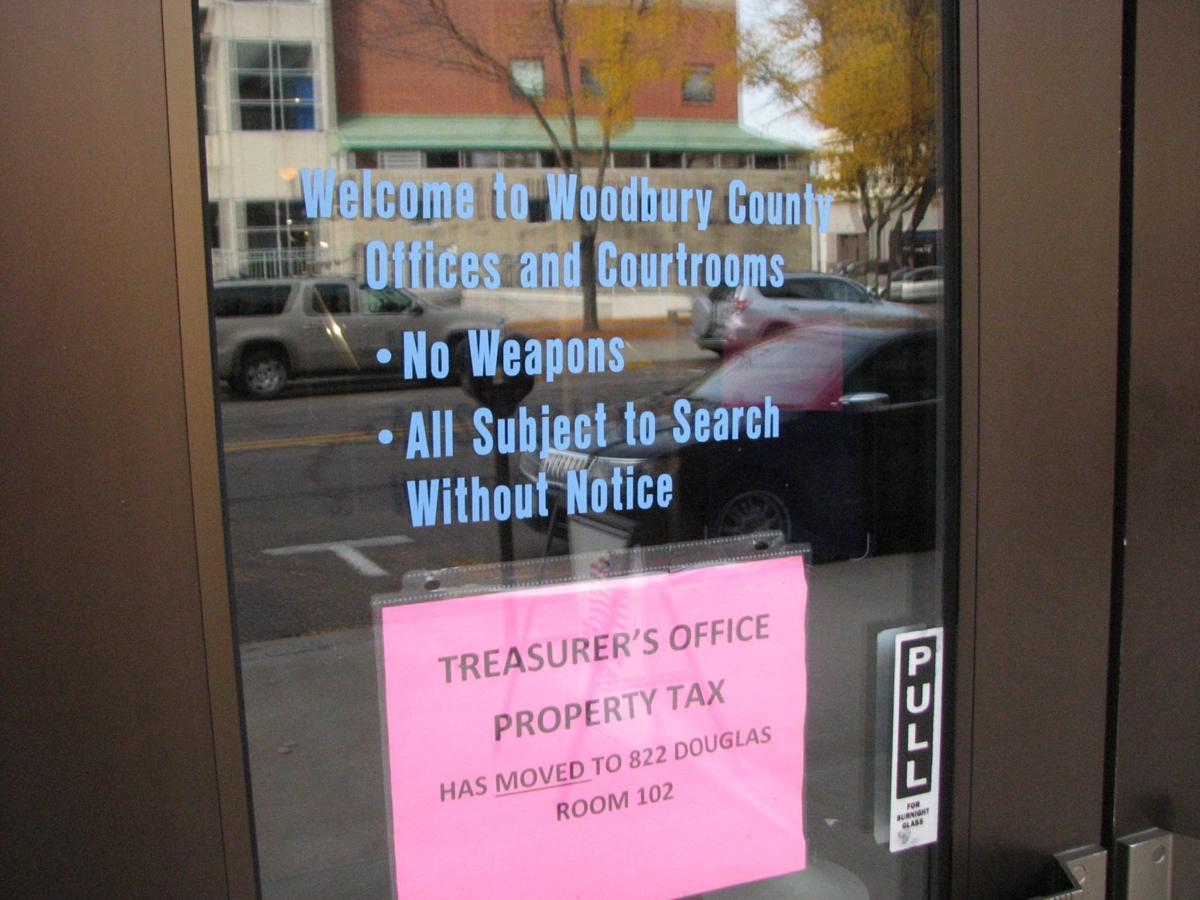 A tweet by Woodbury County Board of Supervisors Chairman Matthew Ung on Thursday referred back to contentious comments that took place two days ago during a board meeting, where guns in the Woodbury County Courthouse was a hot topic for two hours.
The Journal's story from that night summarized that Ung and Sheriff Dave Drew traded charges that they had shared unprofessional posts about the gun topic on their Facebook accounts. Those barbs didn't make it into the meeting story.
At issue was whether the expanded gun rights law passed in April conflicts with a June 19 judicial branch supervisory order by the Iowa Supreme Court to ban weapons in courthouses.
Several Woodbury County officials said the only way to resolve an impasse on the functioning of a broadened gun rights law is for a test case somewhere in the state challenging whether the Iowa court system has authority to keep guns out of courthouses or if people with legal-carry permits can have them in the buildings.
Ung and Drew are on opposite sides of the issue on whether the sheriff should continue to enforce a county security plan designed to keep weapons out of the courthouse in downtown Sioux City. Drew plans to keep enforcing the security program in the courthouse, which includes personnel staffing metal detectors.
Early in the meeting, Drew said he's not afraid of running afoul of the wishes of the county board, saying he must enforce judicial branch orders. He then launched into criticism of Ung.
"I'd much rather be held in contempt of the supervisors than the contempt of the Supreme Court. I might add, recently, I'd rather be held in contempt of Matthew Ung's Facebook posts, that constantly are (inaudible). I find that a little bit disheartening. I find it troubling, sophomoric, a little bit embarrassing for you," the sheriff said.
Drew's comments were interrupted by a smattering of applause from people watching at the meeting.
He continued, looking straight ahead from a podium to Ung, who met his gaze, "We may not agree, but to post all that is troubling. That's not how professionals do work. You are the chairman of the board of supervisors, not the chairman of the sophomore debate team."
Drew and Supervisor Jeremy Taylor discussed the gun issue, then Drew returned to reference Ung.
"I thought you took a lot of pot shots, every day, tongue in check, 'If the judge orders me to do something'...", Drew said, adding that Ung got caught up in "me versus you."
Responded Ung in his sole comments at that point, "Really? That's not what happened at all."
An hour later in the meeting, Ung was discussing Drew's request to use county funds to pay a private attorney to represent him in researching the state law and court order. Ung said in the county board meeting two weeks ago that Drew said there was a political calculation to the supervisors' stance on guns in the courthouse.
Said Ung, "With all due respect, the picture that you painted before the board adjourned the (June 27) meeting...was to say, of course without context, that the board has politicized this to protect their own political capital. I still don't know if you know what political capital is, because, as you can see, we haven't gained any favors from this. This has not shored up any of our, any votes. This is something that was unpopular."
Ung continued, "And then, you know, the picture also becomes, 'I'd rather be held in contempt of the board than the Supreme Court.' Which was a great zinger, I have to give you that."
"Thanks," Drew interjected.
"You're welcome," Ung said. "And I think you put that on Facebook too."
Ung's tweet on Thursday apparently referenced one more speaker near the end of the meeting. Teresa O'Brien, an attorney from Sioux City, raised her voice and said she was getting "madder by the minute" on the guns discussion, particularly since the first motion to pay for Drew's legal counsel died without a second supervisor to support it.
Plus, O'Brien added, she was upset that a county supervisor had referred to Mark Cady without giving his full title of (Iowa Supreme Court) Justice Cady.
Ung took to Twitter on Thursday morning, tweeting, "If you shout about respect while pointing fingers, glaring, and prescribing motive, you're doing it wrong. Especially if you're a lawyer."