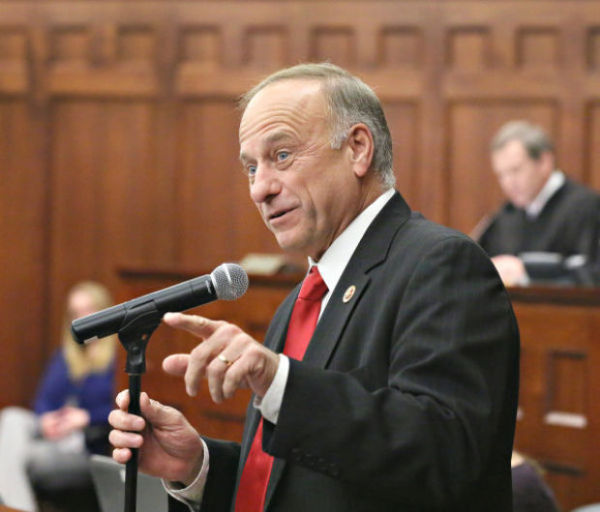 U.S. Rep. Steve King, R-Iowa, will turn 65 on Wednesday. King's son Jeff King is letting some people know about that, via an email in which asks them to sign an online birthday card.
Additionally, the email recipients are asked to consider making a donation to King's re-election campaign. One suggested option is a dollar for each of King's 65 years.
Jeff King is a campaign team official for his father.
You have free articles remaining.
The email reads: "For Dad's 65th birthday, one of the best gifts he could receive is a birthday wish from you, Friend. I have created a birthday card for all of Dad's friends and supporters to sign."
And also: "His entire adult life he's spent on the frontlines, combating reckless tax-and-spend policies and advancing conservative principles. Dad has and always will stand up for what he thinks is right. He is fighting for you, Friend, to preserve our conservative values in Washington... After you sign his birthday card, I hope you will consider making a contribution, $65 for his 65th birthday -- or even $50, $25, or as much as you can afford."
Congressman King was born on May 28, 1949, in Storm Lake, Iowa.
King's Democratic opponent  for the Iowa 4th congressional district is Jim Mowrer, of Boone.
On Tuesday, the day after Memorial Day, Mowrer launched the Veterans For Mowrer Committee who support his campaign. Included are U.S. Sen. Tom Harkin, D-Iowa, and former congressman Leonard Boswell.