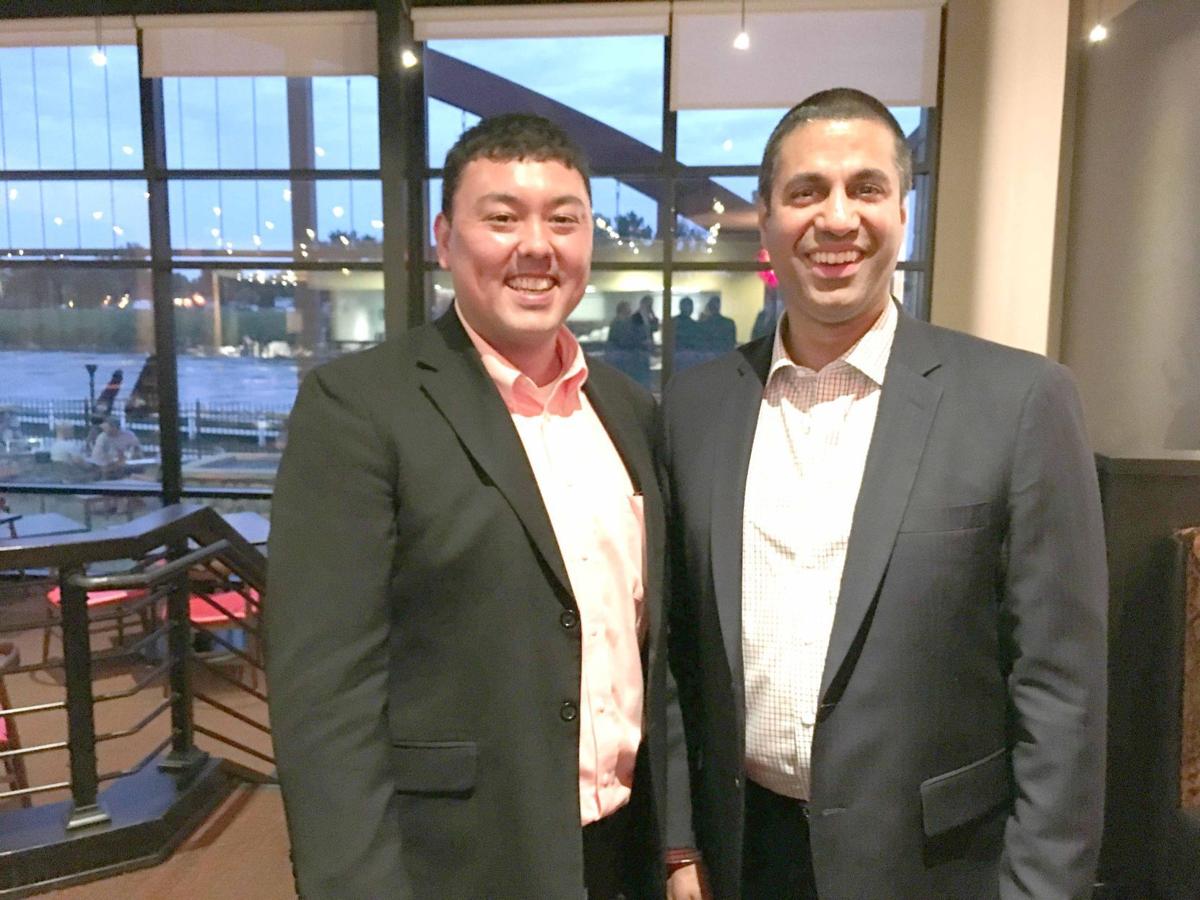 Self promotional? I suppose.
But in covering the weekly Woodbury County Board of Supervisors meeting an hour ago, I was struck by the comments of county Rural Economic Development Department Director David Gleiser. It reiterated how the reach of a newspaper can do good things for people.
One week ago, I was early in the week of vacation and contacted at home via phone by Gleiser. He was seeking help in getting an op-ed published in a tight window, as Federal Communications Commission Chairman Ajit Pai was making a swing through the Midwest.
Gleiser had put together some thoughts on Pai's trip and the necessity of broadband internet expansion in rural America. I told Gleiser I was on vacation (hey, it was my first since last August) and didn't handle op-eds, but gave him the contact for the Journal's Editorial Page Editor Mike Gors. Gleiser must have gotten it to Gors in short order, who obviously got on the stick too and agreed to have it published the following day.
Gleiser in part wrote, "Growing up in rural Parsons, Kansas, Chairman Pai has publicly recognized the urgent need to help rural America keep pace. This, of course, is something I absolutely agree with."
In recounting those op-ed details for the supervisors, Gleiser said a few hours after it appeared online and in print in the Journal, he received a call from an FCC staffer. Gleiser said he hadn't been clear what stops in Iowa Pai would be making, but he learned that living in Woodbury County was fortuitous, as Pai "was going to be in Sioux City just for the night."
Long story short, Pai and Gleiser connected for three hours on Wednesday. Gleiser got approval to bring along some key Siouxland people, including officials from Wiatel and Long Lines, who handle internet services in Woodbury County.
Gleiser told the county supervisors he never imagined he'd connect with Pai as a result of his op-ed piece. He added that he felt he made a good impression with Pai, then finished his remarks with a joke.
"I am just waiting for the call to join the Trump administration," Gleiser said with a hearty laugh.
County Supervisor Rocky De Witt wryly said President Donald Trump has more on his plate at this point.
"I also framed it as an open invitation for Chairman Pai to visit Woodbury County and discuss this issue. Knowing that the chairman was on a five-state, one-week, pre-scheduled tour, I knew my chances of meeting him that day were realistically slim to none.
"But then it happened. I was at my desk drinking my morning cup of coffee when the phone rang and it was someone from the FCC who said: 'The chairman read your article and he liked it. He's staying overnight in Sioux City and wants to know if you'd be interested in meeting him for dinner to talk about rural connectivity issues.' I nearly fell out of my chair in disbelief."