The Choral Class: There is a movement on foot among the lovers of music in this city and those who sing because they enjoy it to organize a choral class to sing oratories and music of that class and to give during the coming winter a concert or two.
After May Years: Capt. A.J. Millard, of this city, received Friday from the War Department a certificate of discharge from the service of the United States. He entered the service in 1861 as captain of a company known as the Sioux City Cavalry.
Jotting About Town: Margaret Sullivan, who was once a good looking girl in days long gone by, was found by Patrolman Olsen yesterday drunk and barefooted. She lives on the bottoms but is now in the city lockup.
To Light Nebraska Street: Travelers who reach Sioux City early in the morning or late at night will not have to stumble up Nebraska Street through the darkness as the city council are now considering the immediate extension of the electroller system to include Nebraska.
Cannon for High School: The offer of Frank R. Wilson, formerly of Sioux City and director of publicity at the Liberty loan company campaign, to place a captured German cannon on the high school lawn as an ornament was accepted last night by the Board of Education.
News Briefs: After being held four days at Dickinson's establishment, the body of the unidentified man found Friday behind a billboard at the Riverside street car station was buried yesterday at Floyd cemetery. 
City Granted Year Extension to Finish Plans for Proposed Zoo: The City Council agreed Monday to grant the Sioux City Zoological Society another year to complete plans for the proposed Green Valley Zoo. Representatives of the society said fundraising difficulties have forced a cutback in plans for the zoo.
Commencement Friday for Western Iowa Tech: Western Iowa Tech's first all-school commencement will graduate 116 students at 7:30 p.m. Friday at the Grandview Park Bandshell.
Firemen Get Call: Fire, possibly caused by a lighted cigarette discarded in a store dust mop, resulted in "minor" loss to contents of the National Food Store Inc. supermarket, 1014 Nebraska St., Monday night, the fire department reported. There was no loss to the building.
Study shows most police calls come from small area: Thousands of calls to police come from just a few dozen blocks on Sioux City's near north side. Sioux City's record-breaking 66,65 calls for service in 1993 were spread all over the city. But the largest number of calls came from homes and businesses between Floyd and Hamilton Boulevards and from 11th to 20th streets.
Aug. 24 groundbreaking for Art Center planned: The Art Center Association of Sioux City has announced public groundbreaking ceremonies for the new Art Center are scheduled for 10 a.m. Aug 24 at Third and Nebraska streets in downtown Sioux City.
Computer age about to hit city, county attorney offices: City and county attorneys left their voluminous legal briefs and mountains of law books behind briefly Thursday in order to meet a powerful new research assistant, CD-ROM.
These items were published in The Journal Aug. 19-25, 1894, 1919, 1969 and 1994.
PHOTOS: Sioux City railroad history, from 1868 to today
First train in Sioux City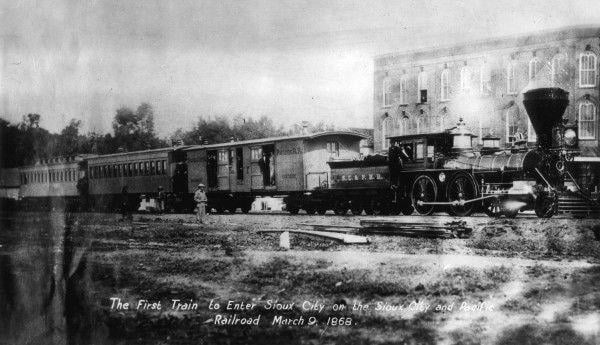 Elevated railroad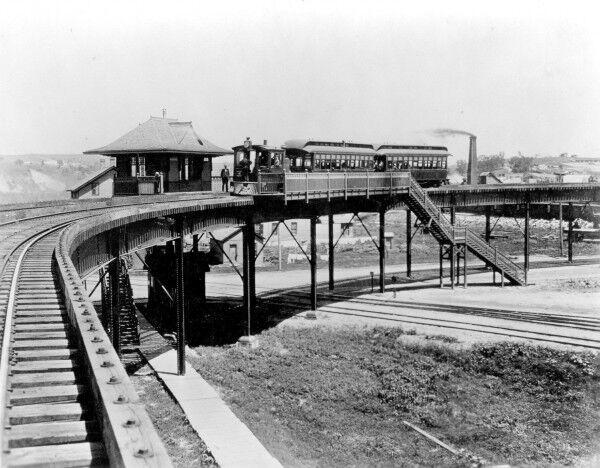 Union Depot construction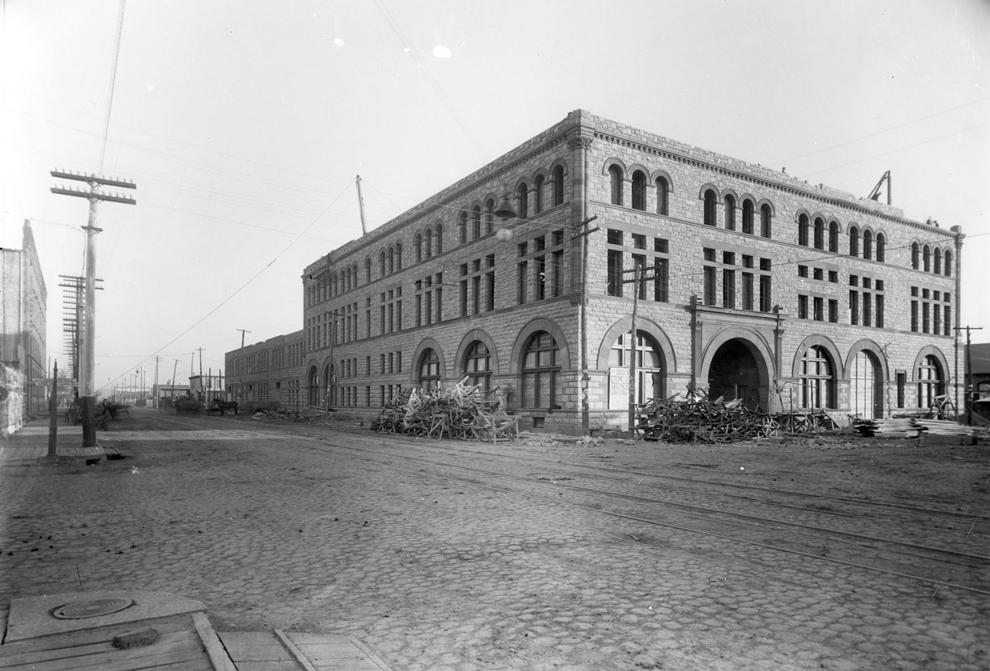 Trains in Sioux City
Floyd Monument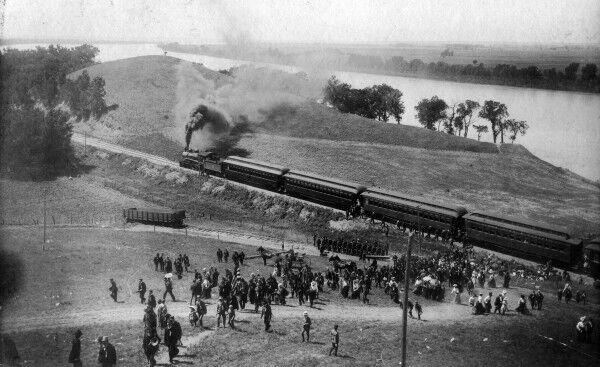 1904 Railroad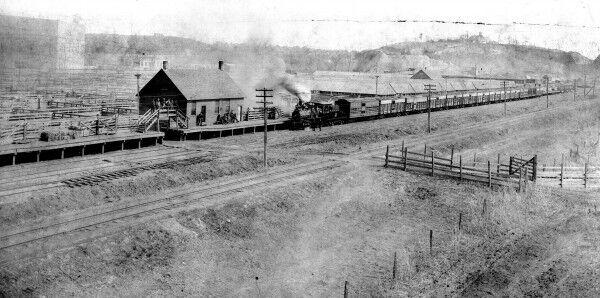 William Howard Taft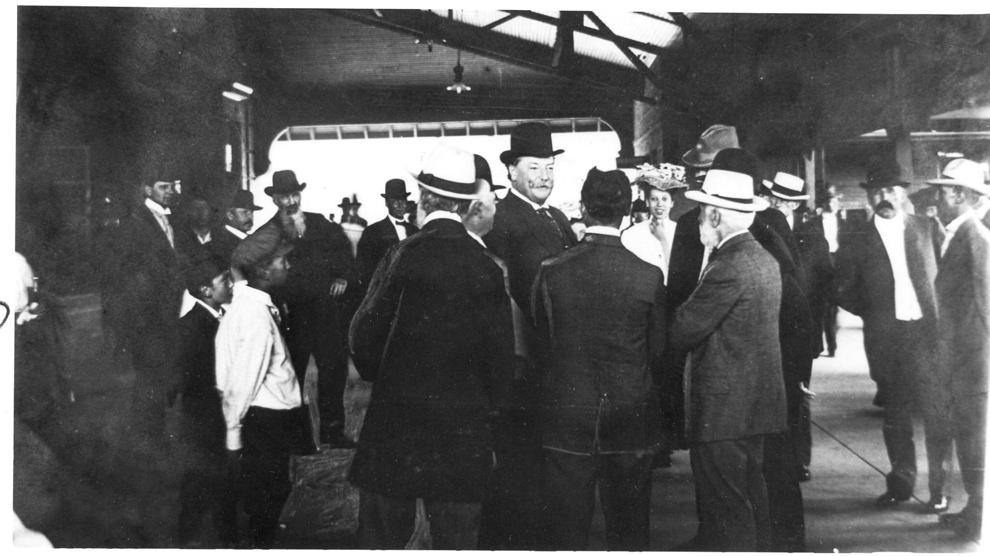 Steam railroad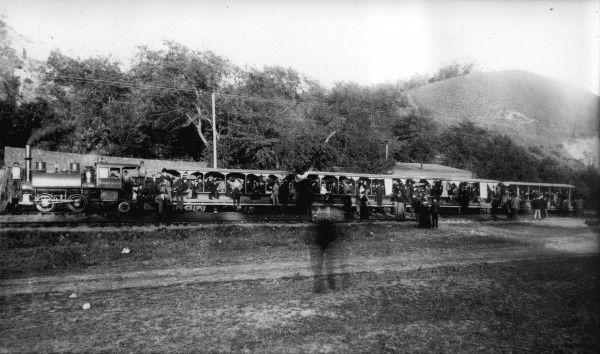 Great Northern railroad switch yards

Riverside Railroad drawing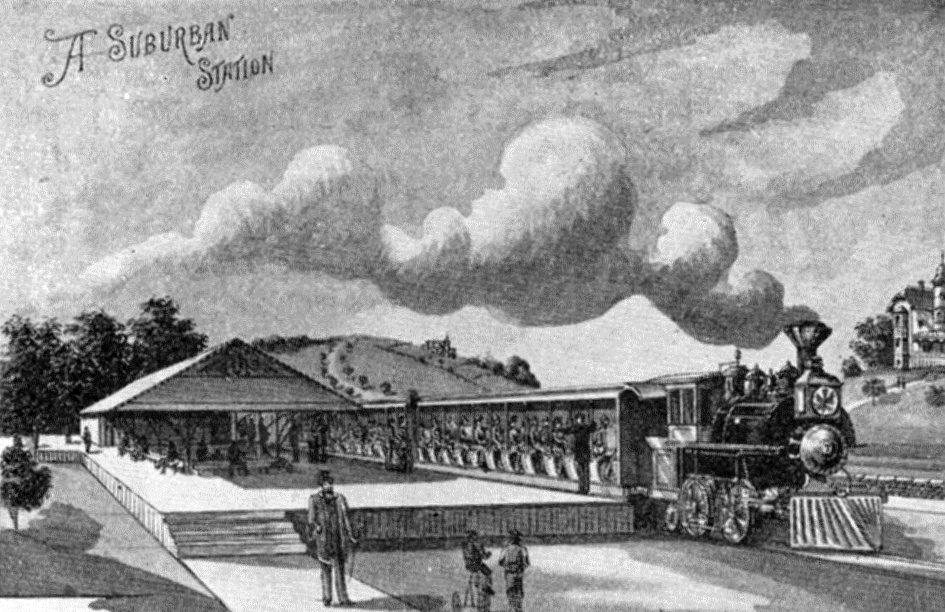 Flagmen work main street crossings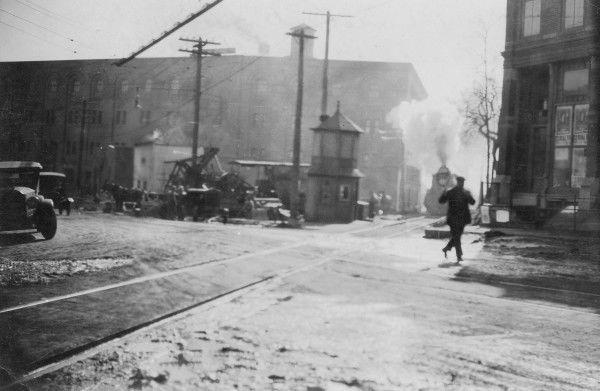 Parade entry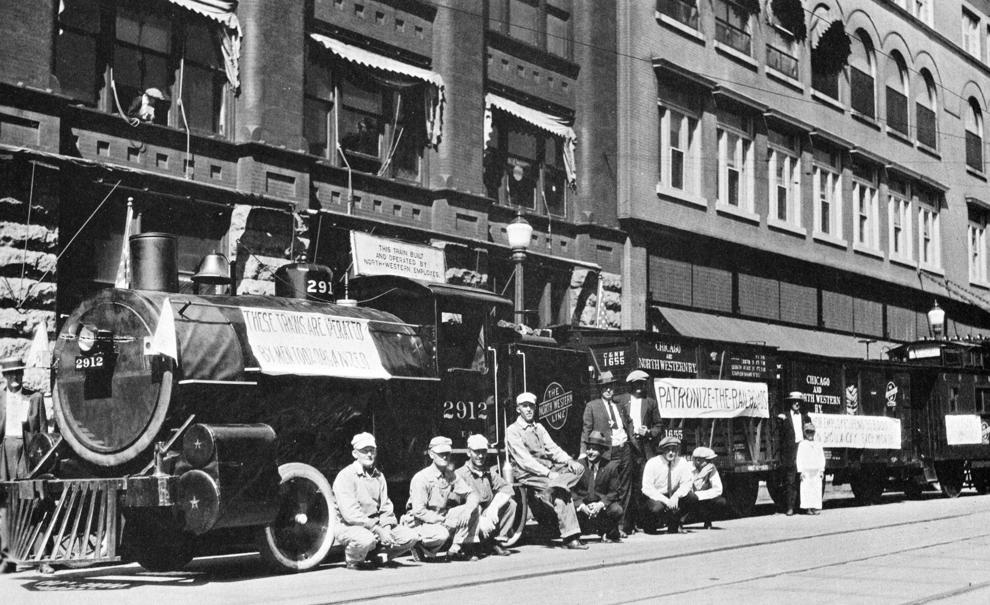 Elevated railway piers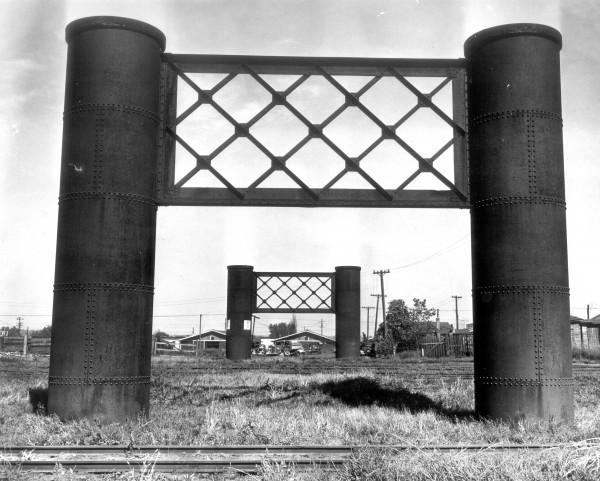 Chief Ironhorse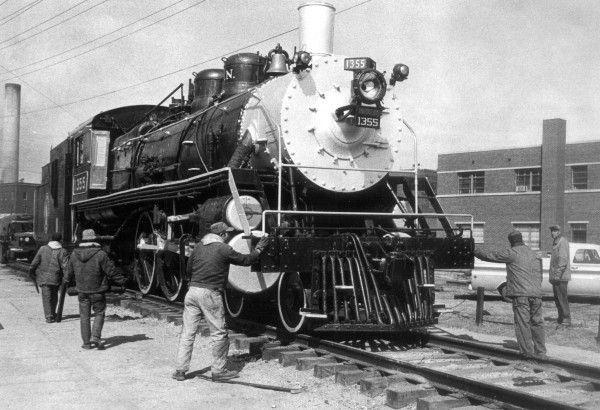 Iron Horse, 1968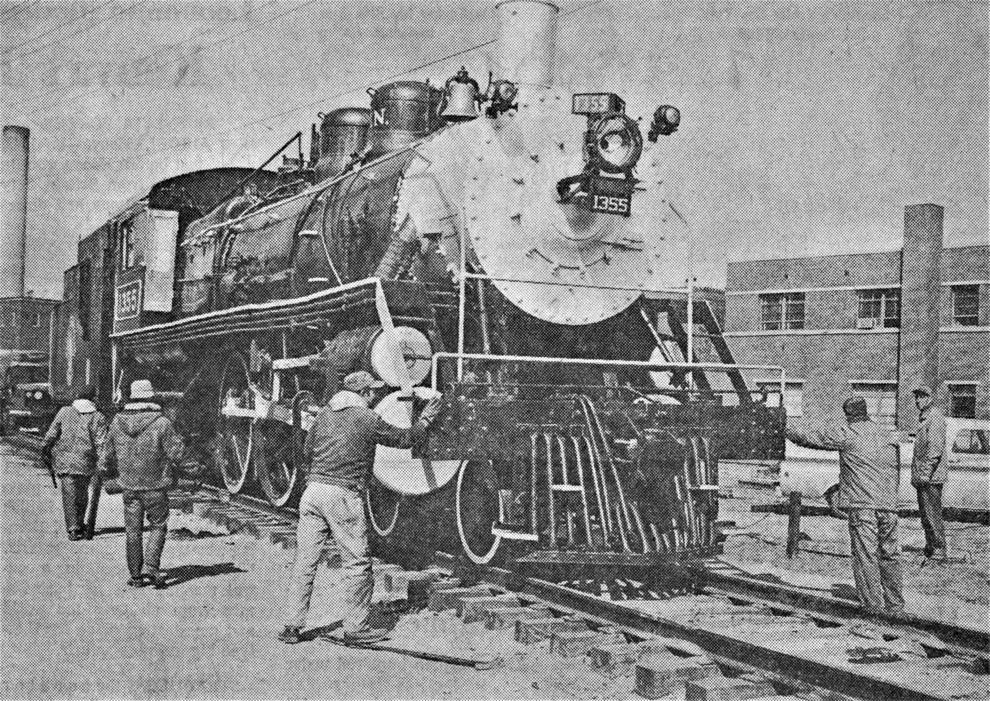 Ag-Rail Festival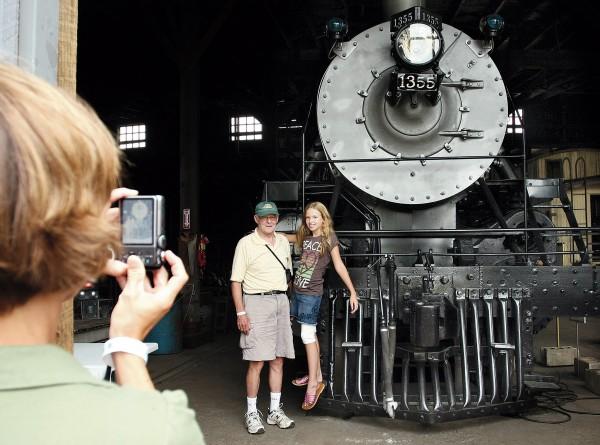 Siouxland Historical Railroad Association rail and ag days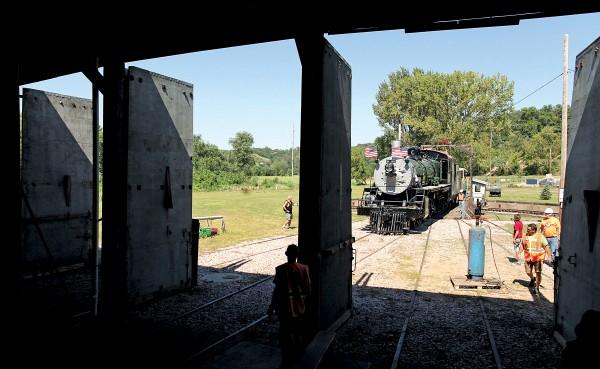 Endangered species caboose