Customers in their 50s and 60s recall their grandmothers wearing long white gloves while purchasing Annaclairs at the former downtown Younkers…
When you think of Greek cuisine, it's likely you imagine baklavas or gyros. But what about chili dogs?
When he was a kid, George D. Perkins expected to become a farmer near his hometown of Baraboo, Wis.
The Woodbury County town of Anthon found its way into the popular Guinness Book of World Records a few decades ago.
Sixty-two years ago, Donna Reed helped put her hometown on the map by winning an Oscar, casting aside her girl-next-door image to play a prost…
The only part rescued from a famous 1956 fire at Buena Vista University still stands at the center of the campus on the north shores of Storm Lake.
Years after retiring from surveying and towing materials along the Missouri River, the M.V. Sergeant Floyd serves as a museum and welcome cent…
The White Horse Mounted Patrol unit of the Abu Bekr Shrine Temple is always a crowd favorite at shows and parades.
For younger generations, it's hard to fathom streetcar tracks running down major streets, providing a means of transportation in a city broken…
When "The Late Show with David Letterman" premiered in 1993, Sioux City was the only city whose CBS affiliate wasn't going to air the late-nig…
For decades, when Iowa was dry, Sioux City was wet. In the 1880s and again during national Prohibition in the 1920s and 1930s, many residents …
William Wonder and Duane Miller began raising money for the Monona County Veterans' Memorial Museum in July 1997.
The Mini Indy was the highlight of auto racing in Sioux City – and the state.
SIOUX CITY | The Sioux City Ghosts were an all-black fast-pitch softball team that toured the U.S., Canada and Mexico during the 1930s.
What combines a human dog sled race with chili in a mug and people under the ice?
The granddaddy of Siouxland spring celebrations turns 75 this year as the Orange City Tulip Festival plays out May 14-16.
The high school teams representing Ocheyedan High School into the 1980s ago went by the Mounders, a unique nickname that played up this commun…
The house at 2900 Jackson St. isn't really made out of candy. Known locally as the "Chocolate House," the three-story structure, built during …
As a downtown staple for nearly 10 years, Sculpt Siouxland is one of Sioux City Growth Organization's most visible contributions to the area.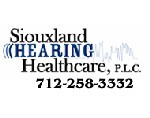 Siouxland Hearing Healthcare P.L.C.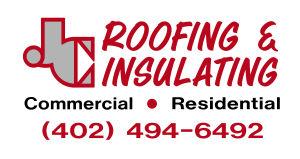 J.C. Roofing & Insulating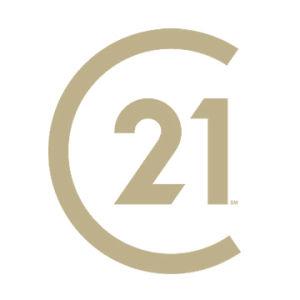 Eric Banks, Century 21 Prolink
Nearly 40 fiberglass versions of Meriwether Lewis's Newfoundland dog, Seaman, are dotted throughout Siouxland, a testament to a public art pro…
A native of Warsaw, Poland, Leo Kucinski was born June 28, 1904, the oldest of eight children and the son of a pattern maker for steel companies.
A deadly explosion that ripped through the east side of the Swift & Co. plant on Dec. 14, 1949, left 21 people dead and 90 injured.
Not very many Midwestern restaurants can lay claim to having "the most life-changing burrito in America," but Esquire readers gave La Juanita'…
Raceway Park has gone through a name change over the years, but much of what the track was designed to be when it opened remains the same today.
Earlier this year, like a lion, March roared into Siouxland, bringing with it more than 4 inches of snow and frigid temperatures. As evening d…
Vern Den Herder was all set to become a veterinarian, graduating from Central College with a degree in chemisty. He had been accepted into the…