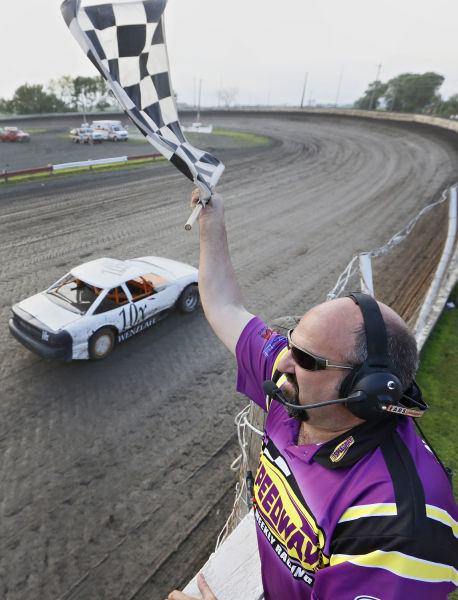 JEFFERSON, S.D. | Raceway Park has gone through a name change over the years, but much of what the track was designed to be when it opened remains the same today.
The track was built in the fall of 1969 under the ownership of Cecil and Joyce Beauchene as they made the track out of farm ground. Interstate Speedway opened in 1970 with the first race being run on June 7, 1970.
The track was built with the idea of offering family-affordable entertainment and that idea continues at the track to this day. The track has drawing power from about 100 miles in any direction for the racers who came to take on the fast-paced track.
In the early '80s the track ran late models, sportsman, roadrunners and street stocks with more than 100 cars checking in to race on a given night. In 1986, the track sanctioned the IMCA modified division to provide a more affordable race car and beginning its relationship with the IMCA sanctioning body.
The track would also be known for the show it put on in addition to the racing. There was plenty of car jumping – and some crashing – to add a little more entertainment for the fans. There was also one man who claimed to be the heaviest rider to jump a motorcycle. He took his turn at the Jefferson, S.D., dirt track.
Entertainment like that led to the track being nicknamed "The Action Track" a moniker it still carries today.
"I try to keep all those staples today because I was a kid that grew up out there and I remember all these things," track promoter Greg Golden said. "The racing was always really neat, but on top of that Cecil brought some other activity that brought that excitement level up a little bit."
The facility has gone through a couple of different ownerships, but was bought and opened again in 2008 by Tom Reed from Dakota City, Neb., after the name had been changed to Raceway Park in 2007.
Be the first to know
Get local news delivered to your inbox!