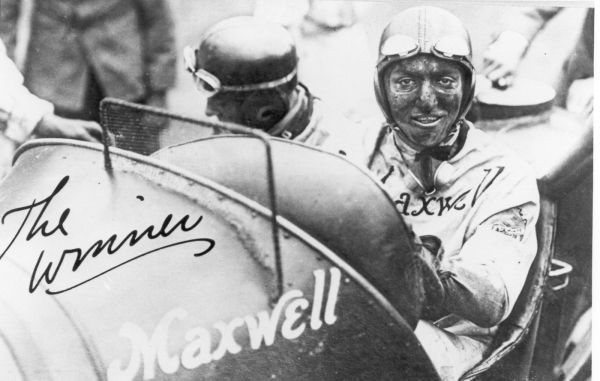 SIOUX CITY | The Mini Indy was the highlight of auto racing in Sioux City – and the state.
In the 1890s, horses were run around the Evans Driving Park at 20th and Center streets. Those races were moved in 1903 to a 1-mile oval track at the Interstate Fair in Riverside.
In 1911, a local Cadillac dealer, Charles M. Wycott, was one of the 80,000 people to attend the first Indianapolis 500. He wanted to hold a similar event in Sioux City, to attract a more modest crowd of 5,000-10,000.
His idea received positive responses from the business community. And so the Sioux City Automobile Club and Speedway Association were formed.
A new 2-mile track opened in 1912 followed within two years by a grandstand. In preparation for big races, members of the Speedway Association constructed a professional track using 30,000 gallons of crude oil and dirt instead of concrete.
In 1914, Sioux City held the "Fourth of July Classic" car race, sponsored by the American Automobile Association. The 300-mile race attracted some of the biggest names in the sport.
Seventeen competitors passed the time trials and were allowed to drive in the Mini Indy, including Barney Oldfield, who had taken fifth place at the larger Indianapolis 500. However, his car was one of seven that failed to complete the race because of mechanical problems.
The eventual winner was Eddie Rickenbacher, a somewhat unknown driver. He finished the race in just under four hours with an average speed of 78.6 miles per hour. After his victory in Sioux City, he rose to fifth in the National Championship point standings.
Nearly 50,000 people attended the race, most from out of town. It was such a success that promoters decided to hold another race the following year.
Be the first to know
Get local news delivered to your inbox!