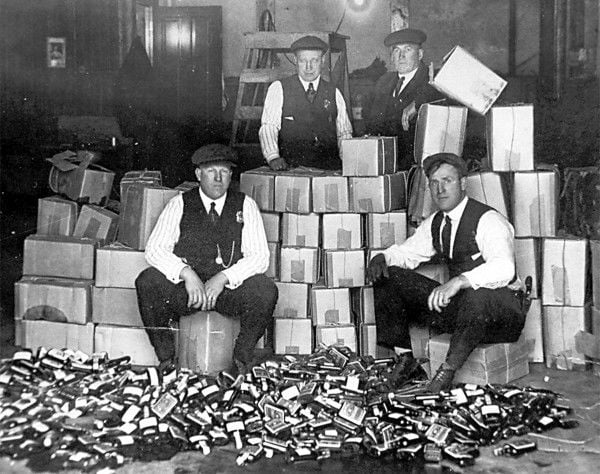 SIOUX CITY | For decades, when Iowa was dry, Sioux City was wet.
In the 1880s and again during national Prohibition in the 1920s and 1930s, many residents flouted the restrictions placed on the liquor trade. That rough and tumble reputation led to Sioux City being called "Little Chicago," home of Al Capone and the mobs.
In 1882, voters approved an amendment to Iowa's Constitution prohibiting the sale of alcohol. But Sioux City's saloon and brewery owners rejected the law.
Prostitution and gambling dens flourished on "Lower Fourth" and along Pearl streets, where the red-light district was dubbed "The Sudan."
During the height of the anti-liquor crusades, fiery temperance preacher the Rev. George Haddock moved to Sioux City to become minister of the First Methodist Episcopal Church. He was gunned down at Fourth and Water streets in 1886.
The assassination catapulted Sioux City into the national spotlight. Newspaper correspondents from as far away as New York and Chicago covered the murder.
In 1919, the 18th Amendment to the U.S. Constitution was passed prohibiting the manufacture, transportation, importation, sale and consumption of alcohol and alcoholic beverages. But booze continued to flow freely in Sioux City.
In Chicago, mobster Al Capone rose to power, controlling bootlegging and other criminal endeavors. Unknown to most people in Siouxland, his older brother, James Capone, moved to Homer, Neb., in 1919 where he became a prohibition enforcement officer after changing his name to Richard Hart. He gained a reputation breaking up stills in Nebraska.
Be the first to know
Get local news delivered to your inbox!