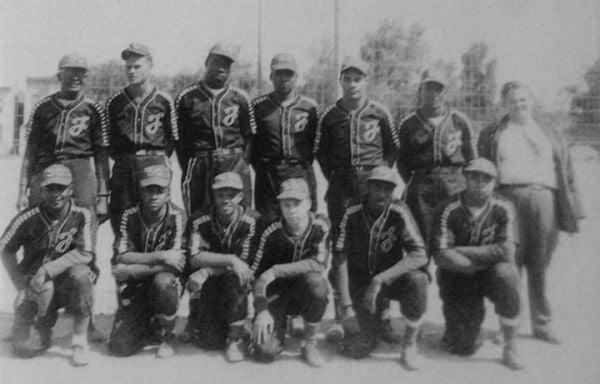 SIOUX CITY | The Sioux City Ghosts were an all-black fast-pitch softball team that toured the U.S., Canada and Mexico during the 1930s.
Because of their antics on the field, the team often was compared to the famous Harlem Globetrotters.
The team started as a boys club in the West Seventh Street neighborhood. The club started with about 40 members in 1925. Many of the boys were brothers. Soon after forming, they became Sioux City's Junior League champion
As the members of the team grew up they entered Sioux City's Senior League and again won the championship game.
The Sioux City team grew in popularity. By 1933, the team was renamed the Sioux City Ghosts.
At the start of the 1935 season, the team concentrated on comedy routines and pranks for their games. Sometimes they pitched melons instead of softballs and rode bicycles in the outfield.
The Ghosts won over 2,000 games and lost less than 100 in 20 years. They played other big name teams of the time, including the Henry Armstrong Hurricanes and the Joe Louis Brown Bombers. The Ghosts even challenged the Harlem Globetrotters' softball team to a game, but it was never played.
In the late 1980s, the members of the team were recognized when they were inducted into the Iowa Amateur Softball Association Hall of Fame. They also helped dedicate Kirk Hanson Park in Riverside in the 1990s.
Be the first to know
Get local news delivered to your inbox!