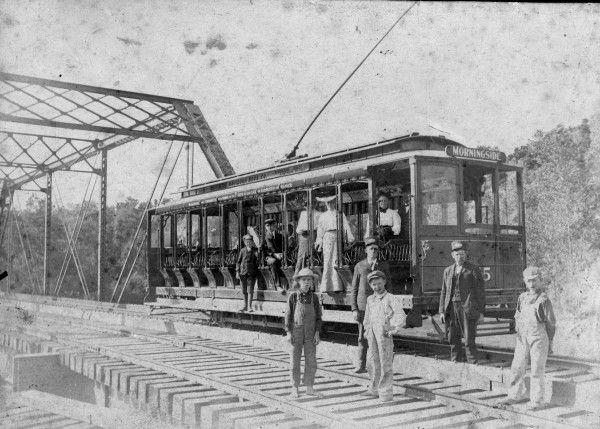 SIOUX CITY | For younger generations, it's hard to fathom streetcar tracks running down major streets, providing a means of transportation in a city broken up by hills and rivers.
But for the first four decades of the 1900s, streetcars were the main mode of public transportation in Sioux City. The system helped far-flung neighborhoods such as Riverside, Morningside, Leeds and the far Northside develop. It provided a way for shoppers and workers to get downtown.
The only way to get around was horse and buggy or to walk, so horse-drawn streetcars appeared in Sioux City in 1884. By 1886, steam-powered locomotives were pulling streetcars downtown. By 1888, cable cars pulled by underground cables were running along Jackson Street from Third to 29th streets.
Companies came and went out of business, and those that remained offered competing services throughout downtown and to distant parts of the city. In 1899, the Sioux City Traction Company was formed to consolidate all the lines into one system. The company was renamed Sioux City Service Company in 1905.
By 1933, the system was at its peak, with about 45 miles of track from Riverside to Morningside to Leeds and into South Sioux City.
But by the mid '40s, buses began to make the streetcar obsolete.
On June 17, 1948, the last streetcar ceased operations.
Be the first to know
Get local news delivered to your inbox!