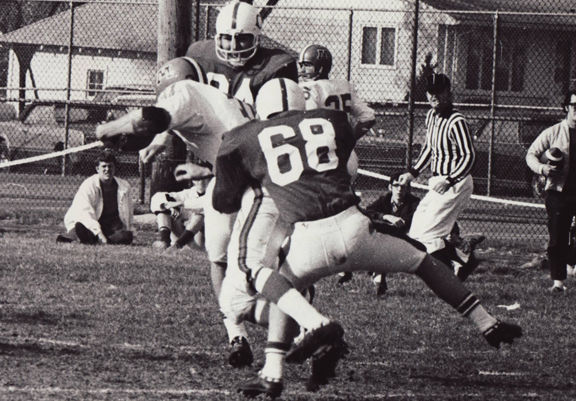 SIOUX CENTER, Iowa | Vern Den Herder was all set to become a veterinarian, graduating from Central College with a degree in chemistry. He had been accepted into the College of Veterinary Medicine at Iowa State University.
Football, though, changed those plans.
Den Herder, a 6-foot-6, 250-pound Sioux Center High School graduate, had been a two-sport standout at Central, starring in both basketball and football. The Miami Dolphins selected the defensive end in the ninth round of the 1971 NFL draft.
That summer, he and his new bride Diane decided he would give football a try as he waited to gain admission into the veterinary science program at Iowa State. Two weeks before the Dolphins trimmed their roster for the last time, the dean of Iowa State College Veterinary Medicine called to ask Den Herder if he would enroll.
"I had already survived a couple of cuts with the team," Den Herder said in a 2008 interview. "I didn't know if I could live with myself knowing I had come so close and not given it my best shot. So, I gave up my spot at veterinary school."
Two weeks later he signed his first NFL contract for $14,000 and a $1,000 signing bonus.
Den Herder spent 12 seasons with the Dolphins, playing on two Super Bowl championship teams for Coach Don Shula, including the 1972 unbeaten team that finished 17-0. He was named All-AFC in 1972 and went to the Pro Bowl in 1973.
Den Herder, now 66, moved back home after his retirement from football. He became part-owner of a cattle-feeding operation and began farming on land he bought during his playing days.
Be the first to know
Get local news delivered to your inbox!