The Woodbury County Courthouse, located at the southeast corner of Seventh and Douglas streets, opened in 1918. Take a look at the building th…
Photos of the Corn Palaces in Sioux City.
National Register of Historic Places listings in Woodbury County, Iowa. Source: www.nationalregisterofhistoricplaces.com
See images of the Badgerow building from our archives.
SIOUX CITY | Shirley McLeod couldn't help but smile as she looked at a painted mural with the inscription "Thanks for the Memories, 1892 - 1972."
SIOUX CITY | The sweeping changes to life in Sioux City during the 1930s will be the focus of "History at High Noon: The Depression and New De…
See images of buildings that have occupied the block in downtown Sioux City located in the 300 block between Nebraska and Jackson streets. The…
JOURNAL TO GET NEW BUILDING: A contract was signed yesterday afternoon between Perkins Bros. Co. and B.E. Short for the erection of a new home…
See what one remarkable vantage point reveals about life in downtown Sioux City during the height of a boom era at "History at High Noon: A Pi…
KINGSLEY, Iowa | When the last head of livestock leaves the Kingsley Livestock Pavilion after 7 p.m. Tuesday, an era in Woodbury County goes with it.
It's conceivable that the restored 1891 Peirce Mansion in Sioux City could have become something quite different if a turn-of-the-century raff…
Visitors flocking to Sioux City's Peirce Mansion Sunday were looking to get a glimpse of the historic building's Romanesque character.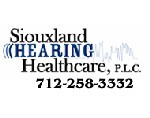 Siouxland Hearing Healthcare P.L.C.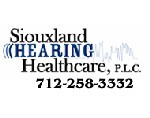 Siouxland Hearing Healthcare P.L.C.
SIOUX CITY | Look closely at the new collectible series of historic Sioux City buildings and you'll spot a tiny black cat somewhere on each one.
Murals installed at Southern Hills Mall in Sioux City during the 2003 Lewis and Clark Bicentennial are coming down as part of a project to spr…
SIOUX CITY | Nine businesses in the Historic Pearl District would like to use city grants to restore the outside of their buildings. City Coun…
SIOUX CITY | Preservationists hope someone will step forward to save three Victorian-era vacant homes that have landed on the city's "endanger…
SIOUX CITY | The Sioux City Public Museum is holding a series of summer walking tours.
SIOUX CITY | A business is being honored for restoring an historic Court Street building.